Events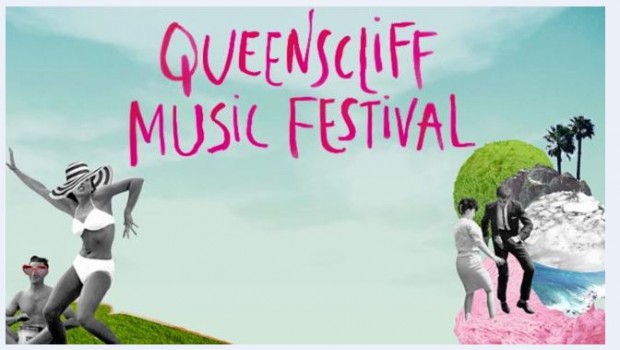 Published on August 10th, 2015 | by admin
QMF 2015 reveals full international line up
QMF are at it again, this time with the addition of seven international acts to join their line up for the annual Queenscliff Music Festival this November 27-29.
Building on the 2014 festival which saw QMF present international acts for the first time in a number of years, in what had previously been a line up focused on homegrown talent, this year's international contingent grows stronger and continues to add a global flavour to Victoria's premier boutique festival for music lovers.
Proving you can never have too much of a good thing is Canadian singer-songwriter Ron Sexsmith whose fourteen album discography speaks volumes about his ability to keep the good times coming. Sexsmith is respected by such luminaries as Bob Dylan and Radiohead, and has been described by Elton John as having the voice of an angel. A version of Sexsmith's "Whatever It Takes" appeared on Michael Bublé's "Crazy Love" album and his song "Secret Heart" has been covered by Rod Stewart, Nick Lowe and Feist. Further North American representation comes in the shape of US band The California Honeydrops whose brand of Southern-fried jazz mixed with R&B, funk, soul and Delta blues creates an infectious dance-party vibe that has taken the world by storm at festivals including Monterey Jazz and High Sierra, and support tours with BB King.
The international selection welcomes a top notch list of NZ talent, shining a spotlight on our pacific neighbours with a roll call that includes roots legends Trinity Roots. Since reforming in 2010 Trinity Roots have put out a third album 'Haiku' which showcases their boil-up of head-nodding reggae, slow-burning funk and jazz adventurism to form undeniably indigenous waiata. QMF will also bring out the reigning queen of Aotearoa soul Hollie Smith, who debuted at No 1 on the NZ charts in 2007 and has gone on to receive critical acclaim including NZ music award for 'Best Female Solo Artist', enjoying worldwide tours including a headline performance at the Montreal Jazz Festival. Other NZ talent flocking over the ditch includes Louis Baker, Estére and Thomas Oliver.
Head to www.qmf.net.au for tickets and more information.
Queenscliff Music Festival | Queenscliff, Bellarine Peninsula, Victoria
27-29 November, 2015 | www.qmf.net.au
Third line-up announcement – the international chapter:
Ron Sexsmith
The California Honeydrops
Trinity Roots
Hollie Smith
Louis Baker
Estére
Thomas Oliver
Second line-up announcement:
Augie March
Cookin' on 3 Burners featuring Tex Perkins
L-Fresh the Lion
The Snowdroppers
Damian Cowell's Disco Machine
Tinpan Orange
Raised by Eagles
All Our Exes Live in Texas
Morgan Bain
Blue Eyes Cry
First line-up announcement:
Angus & Julia Stone
Hoodoo Gurus
Kate Miller-Heidke
Paul Dempsey
John Williamson
Melbourne Ska Orchestra
Robert Forster
Harts
Kingfisha
Oka
Ainslie Wills
Hey Frankie