Events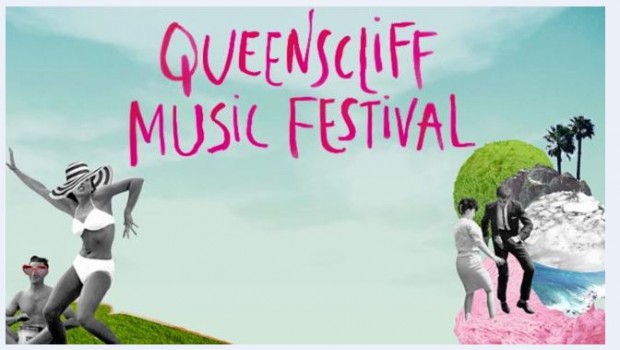 Published on July 20th, 2015 | by admin
QMF 2015 reveals 10 new acts
Queenscliff Music Festival announces 10 new acts to join a hotter than hot line up at this year's festival from 27-29 November.
Did someone say Augie March, Cookin' on 3 Burners featuring Tex Perkins, L-Fresh the Lion, The Snowdroppers, Damian Cowell's Disco Machine, Tinpan Orange, Raised by Eagles, All Our Exes Live in Texas, Morgan Bain and Blue Eyes Cry? Yes they did! These 10 acts will join already announced names including Angus & Julia Stone, Hoodoo Gurus, Kate Miller-Heidke and Paul Dempsey. And with three more line-up announcements to come including the internationals flying in to grace the QMF stages, the festival is set to present some 70 acts over three days at what has become one of Australia's best loved boutique festivals.
Augie March bring their new album 'Haven's Dumb' to Queenscliff so get ready to March to the Augie beat. Cookin' On 3 Burners are Australia's hardest hitting Hammond Organ Trio and for their 2015 QMF show have invited none other than the much loved and lauded Tex Perkins as their special guest front man. Hot new MC L-Fresh the Lion is renowned for his powerful presence, inspiring live shows and thought-provoking hip hop lyrics. His debut album 'One' is recognised as part of a new generation of home grown hip hop making waves in the music industry. From rock to soul to hip hop to disco QMF leaves no stone unturned in the presentation of Damian Cowell's Disco Machine. Best known as the masked front man in TISM and the highly energetic entertainer behind ROOT & DC3, Damian Cowell indulges in his love for cheesy 70s disco with special guests and his own gloriously witty ranting that has won him rave reviews at the Melbourne International Comedy Festival and will have audiences simultaneously gigging and itching to shake their booty.
Having added to the list with some of the country's finest talent including The Snowdroppers, Tinpan Orange, Raised by Eagles, All Our Exes Live in Texas, Morgan Bain and Blue Eyes Cry, QMF will reach out to the rock rats, the heaven sent harmony harpooners, the country crop, the bluesy beatniks and the fresh funky folk with a line-up that hits all the right sweet spots.
QMF is all about the place. People come for the festivals combination of great music and the relaxed edge, but Queenscliff itself has a whole lot to offer, with its sweeping views of Swan Bay and old world streetscape, 19th century heritage listed buildings, its vintage QMF Express steam train, markets, classic pubs and food stores designed to feed the soul as well as the hunger cravings. With its heady mix of venues within and beyond the festival site including grand Victorian ballrooms, circus Marquees and music spilling out into the streets, showcasing intimate performances right through to big rock shows, it's no wonder that there are smiling faces wherever you look.
And there will be plenty to smile about. Festival Director Andrew Orvis says, "Everyone who comes to QMF is very important, so we're looking after the masses rather than the 1% this year. What was the VIP lounge at previous festivals will now have an open door policy for all to enjoy, so everyone will be Very Important at QMF 2015." Ever wanted to join the VIP gang? This year it's on for young and old…
Head to www.qmf.net.au for tickets and more information.
With ticket sales already smashing their way out of the ball park there is no time to lose!
Queenscliff Music Festival | Queenscliff, Bellarine Peninsula, Victoria
27-29 November, 2015 | www.qmf.net.au
Second line-up announcement:
Augie March
Cookin' on 3 Burners featuring Tex Perkins
L-Fresh the Lion
The Snowdroppers
Damian Cowell's Disco Machine
Tinpan Orange
Raised by Eagles
All Our Exes Live in Texas
Morgan Bain
Blue Eyes Cry
Joining already announced acts:
Angus & Julia Stone
Hoodoo Gurus
Kate Miller-Heidke
Paul Dempsey
John Williamson
Melbourne Ska Orchestra
Robert Forster
Harts
Kingfisha
Oka
Ainslie Wills
Hey Frankie