VR Gaming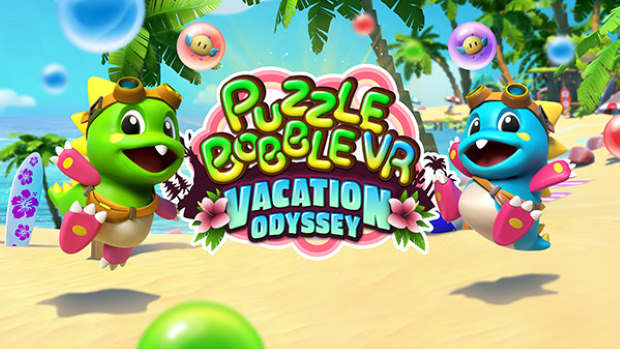 Published on July 16th, 2021 | by Chris O'Connor
Puzzle Bobble VR Vacation Odyssey Oculus Quest 2 Review
Summary: Bub and Bob are back again and this time they are taking their antics into VR.
It would be reasonable to say I'm a fan of Bub and Bob… from back in the day when they were known for Bubble Bobble through to Puzzle Bobble and now Puzzle Bobble VR. I like them so much that when I built my own arcade cabinet… I had to paint one on it (excuse the poor paint job… turns out I should have paid more for my paints and got ones with a higher amount of pigment).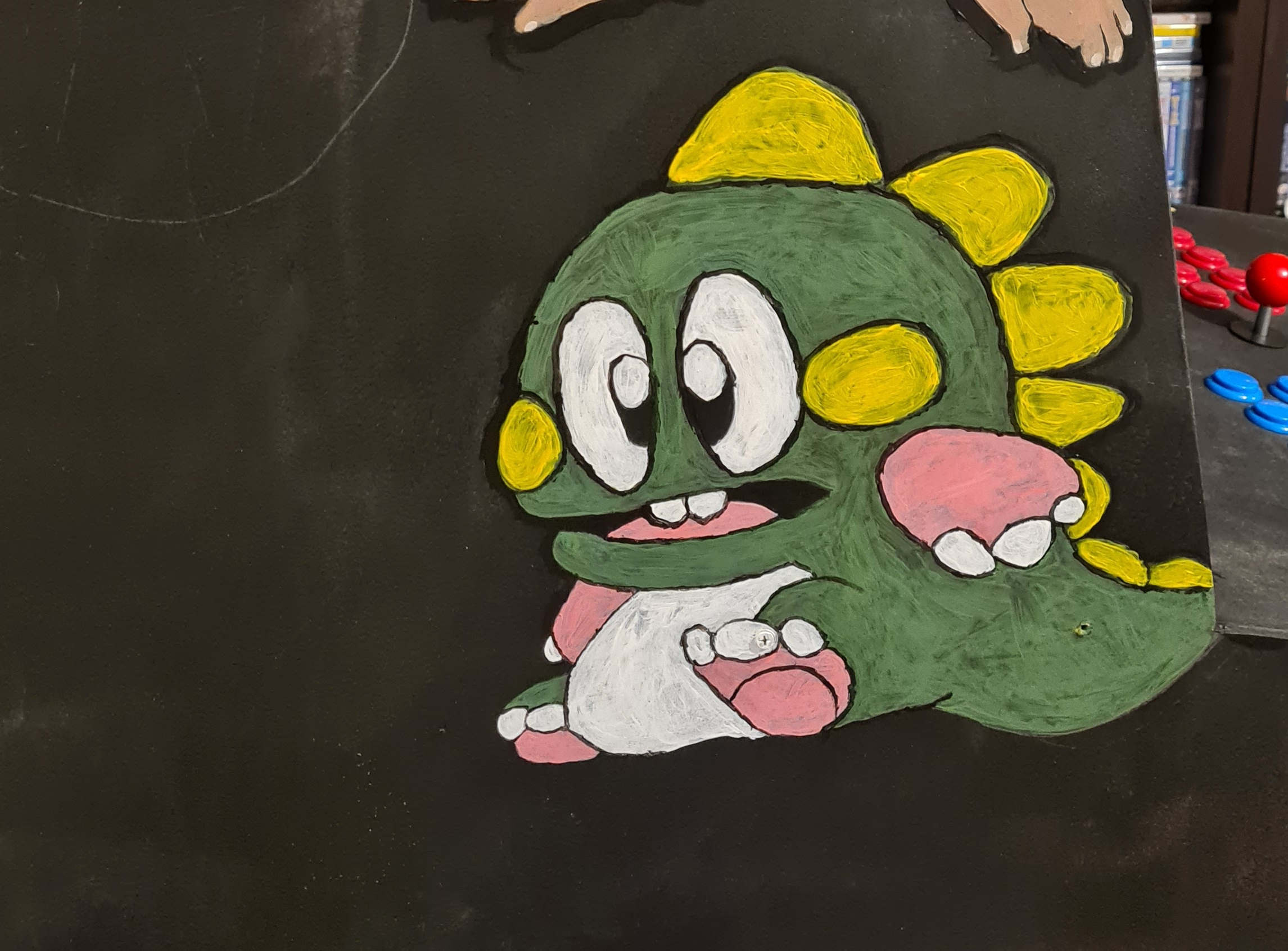 Learning that Bub and Bob were making their way to VR had me instantly excited and I wasn't disappointed. The quick version is essentially if you take Puzzle Bobble and mix in Valve's The Lab sling shot level… that's pretty much what we have here. There's no chance of VR sickness as there's no need to move… you stand in one spot and load your bubble shooter then fire it into a mass of bubbles, manage to hit other bubbles of the same colour and you can pop them… pop enough and you can clear the level. But unlike the 2D version, VR means the target can rotate as well so you are no longer trying to clear a single plane of bubbles, but a rotating multi faceted object.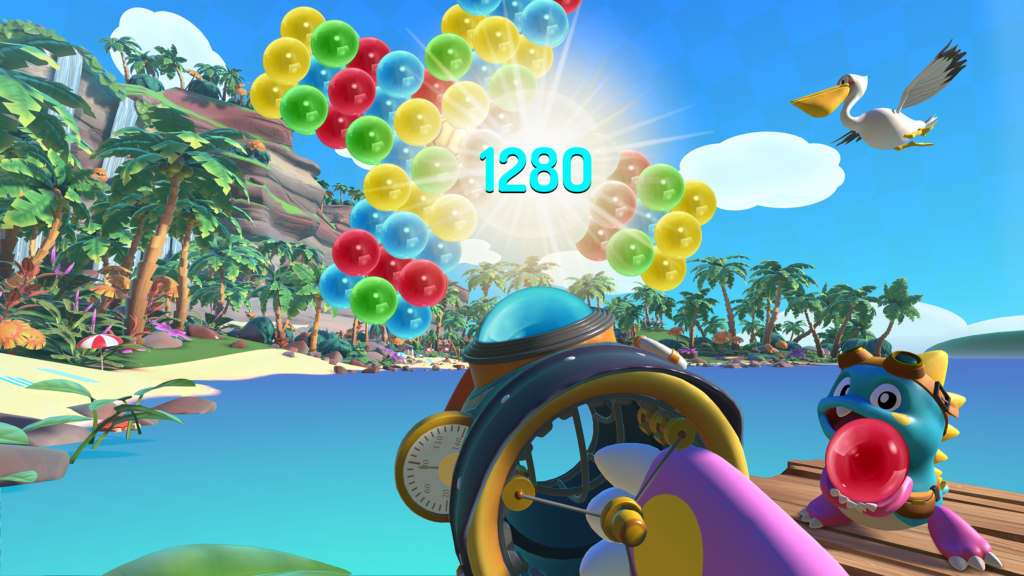 As with other games in the franchise, the concept is simple, the execution is where the challenge comes in. As you progress you can earn coins (including by shooting pelicans if you feel nasty enough to do so)… those coins can then unlock some bonus abilities to help you clear some tougher challenges… but they are precious as they cost quite a bit (compared to how quickly you can save for them) and once they are used they are used… so if you need it to clear a level… make sure that you will actually clear the level or it will be wasted.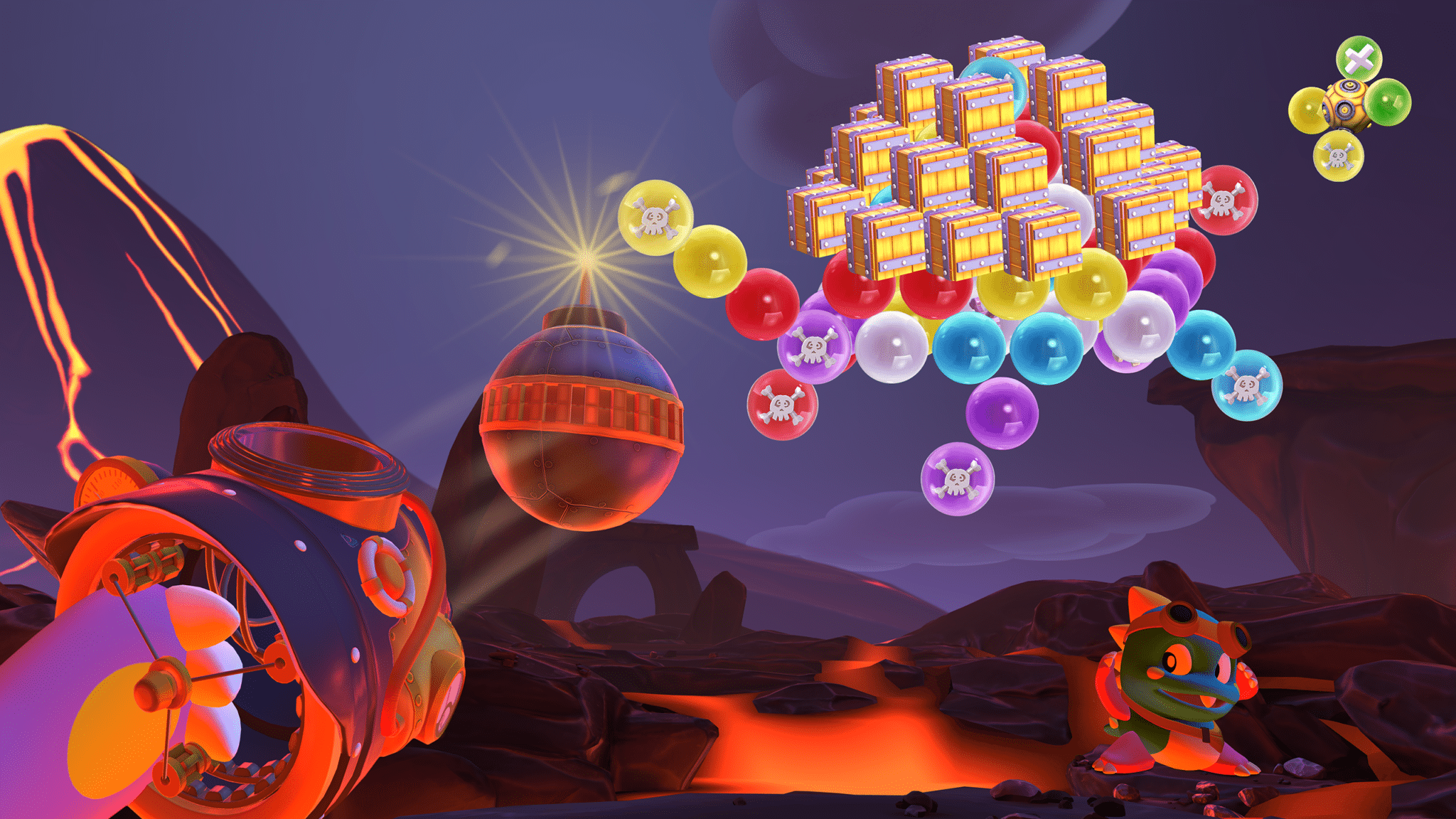 Visually the game uses softer more cartoon style graphics, which is no doubt easier on the processor and possibly more appealing for the younger audience (who will also appreciate the automatic height adjustment… a great feature). The colours are vibrant and inviting. Seeing our little pals certainly put a smile on my face and having your hands represented by their colourful mitts is pretty cool. The bubble gun is quite large and that can obstruct your view at times but I it's not the end of the world.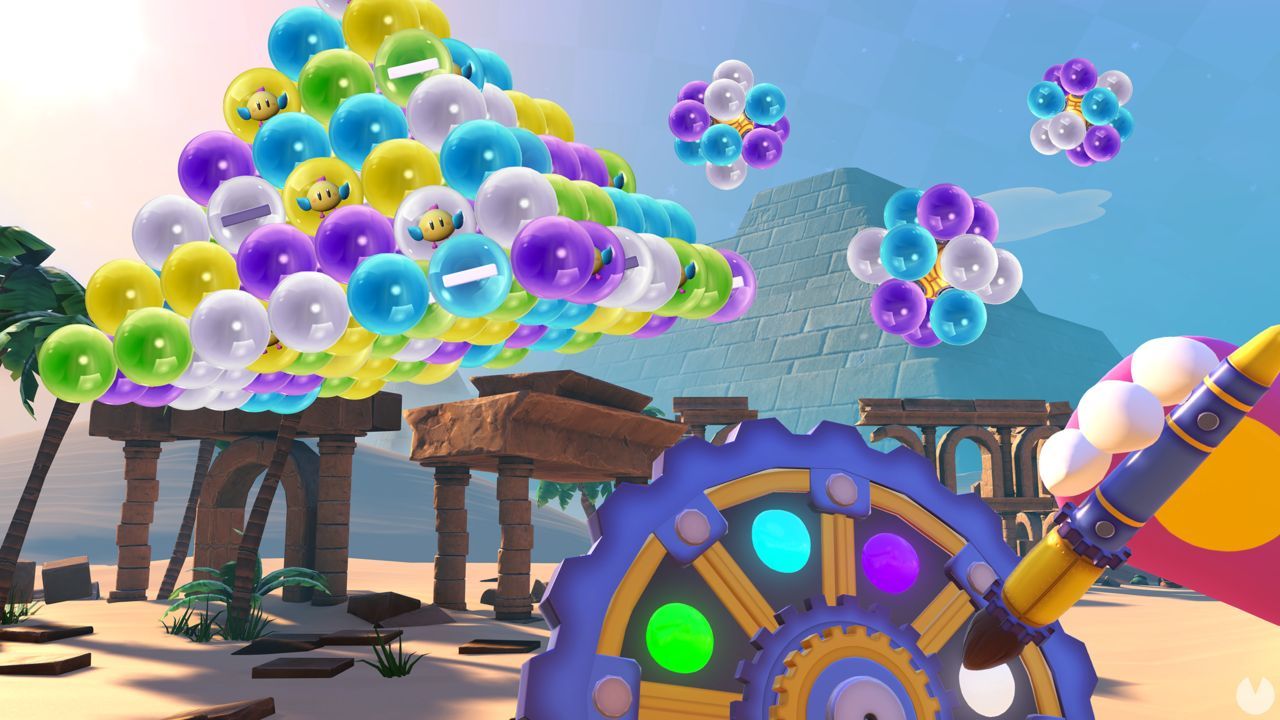 It's hard to know how much of my enjoyment is nostalgia based and how much is the game itself. The game isn't super deep and while the main story features 100 levels they are reasonably similar (with variations thrown in here and there to up the challenge). It's arguably a casual game in that you don't have to remember what's happening in a story line and you can just pick up and play at any time and that's I think a strong point for it. The original Bubble Bobble is one of those games I like to go back to… but after playing for a while I'm ready to go and do something else, this plays just like that. It's fun to pick up and play a few levels then put it down and go and do something else.
If you like casual, "time filler" games this could be a good choice. If you're a fan of the franchise, I'd just about say it's worth it just to feel like you are actually firing the bubbles yourself. A fun puzzler!