Comics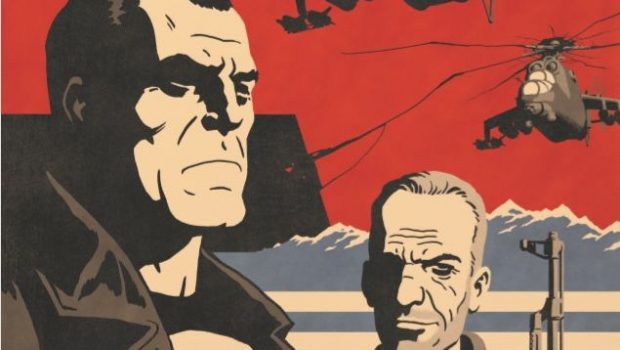 Published on December 16th, 2019 | by Tim Chuma
Punisher: Soviet (2019) #2 Review
Summary: The Punisher meets a mysterious ex-USSR special forces agent with a story to tell and wants to see where it goes.
Due his line of work the Punisher does not have many friends or even people who stay alive too long, so he is surprised to find someone doing his job for him when he is dealing with the Russian mob.
The story begins with the Punisher facing off with Valery Stepanovich, an ex-USSR special forces who fought in Afghanistan who has his own reasons for fighting. They soon have to deal with reinforcements and he is impressed with Stepanovich's discipline as they deal with the mobsters.
Later over a meal, a succulent Chinese meal, Stepanovich tells of his history in Afghanistan leading up to something big that will be revealed in the next instalment.
Another character I have heard a lot about, but have not had the opportunity to read any of them before. The title refers to Valery Stepanovich so this series is really more about him than the main character.
I would recommend this story to someone who wants their action a bit more hard-bitten and gritty as there are no super powers here only guns.
The scenes in Afghanistan looked serious and gritty with no punches pulled as to what went on there.
A great looking series that should develop into something interesting from what I have read in this instalment.
Comic details:
Writer: Garth Ennis
Penciler: Jacen Burrows
Cover Artist: Paolo Rivera