Games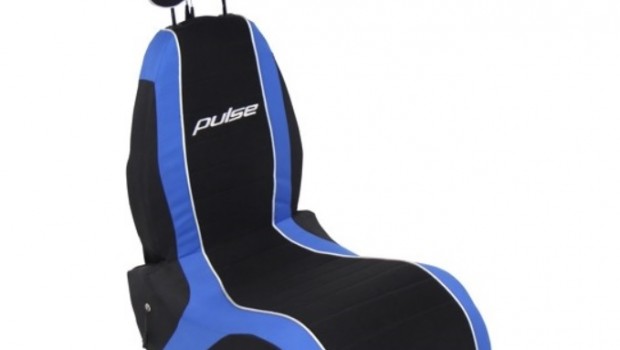 Published on July 31st, 2014 | by Edwin Millheim
Pulse BT Boom Chair review
Summary: The Pulse BT Boom Chair gives plenty of boom baby boom!
Pulse BT Boom Chair
Developer: LumiSource
Product: Gaming Chair
Reviewer: Edwin Millheim
Aimed for the most discerning crowd you can possibly market for such as gamers and music lovers, LumiSource have released their Pulse BT Boom Chair, a portable gaming sound system chair with an interesting design that is compact enough to fold and put away as needed or is ready to rock when you get that gaming itch.
The Pulse BT Boom Chair has a removable head rest that houses two speakers and the head rest is adjustable that may take a few tries for it to stay in place. The chair itself is a canvas surface with padded mesh but those folks that are older and less flexible may have a chore ahead of them getting up after being so close to the floor in a sitting position. With that being said ,the chair is surprisingly comfortable.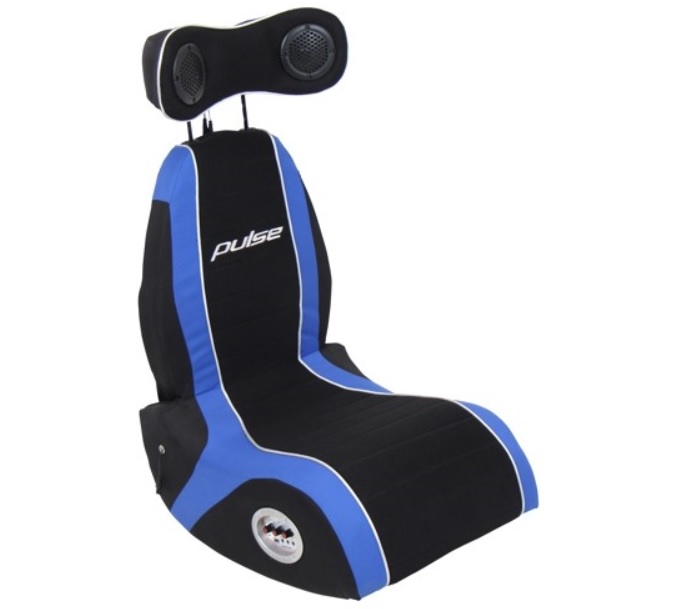 Under the seat is a Subwoofer which gives you plenty of boom for your buck and the Control panel sits at the right side of the chair, making it easy to reach down and adjust the knobs. There is also a Volume Control, Bass/Treble and Vibration knobs, all quite close to the user.
This control panel is where you will find connections for a headset and a USB recharging port that worked very well on the items we tested it on, one of which was an iPod Touch. There are also input and output jacks on this panel plus the chair comes with all the connectors needed and an adaptor to plug in the sound cables that marry into the sound input port.
The Pulse BT Boom Chair is also Bluetooth compatible that unfortunately did not work with our PS4 console we tested it on. The first time we tried to pair it up, the PS4 saw the boom Chair and even showed it as "Boom Chair" but then failed to pair and we got the message it was not compatible and told us to hook it up using cables instead of the wireless option. Things like an iPod touch worked well and as we directly connected different devices, we ended up getting surrounded by the sweet sound of gaming audio. The bass was very active and our first person shooters came to life with bullets plus explosions which seemed so darn close.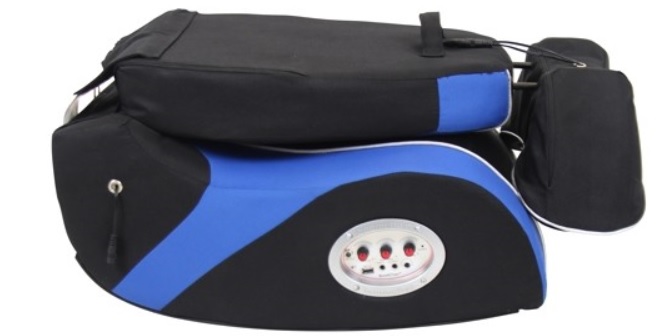 While we did have an explosively great time gaming with the Pulse BT Boom Chair, I do not want to sell the product short as it's obviously not just for gaming as the music really wraps you into the groove … as does watching movies or Television. I found that even though we do have several ways to test games, movies and music for reviews, including surround sound systems and headsets etc… the Boom Chair is actually a fun option to have and after all, who does not want to FEEL as if they are part of the entertainment experience?
While there was some interference with slight crackling sounds any time we moved the chair or touched the wires (bad connection maybe?), it cleared up when we left things alone. The speakers on the head rest wrapped the sound around us plus the vibrations and the sub-woofer were very active in many of our test cases, including rocking out to some pumping tunes on our iPod and iTunes.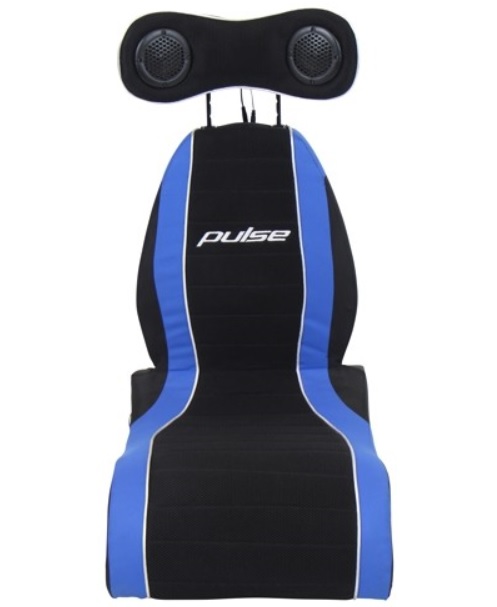 When we did get things connected to our consoles and PC for gaming goodness, we had similar results and it put a stupid grin on our faces for whoever was in the chair to give it a whirl in the gaming world. So even though we had a chore getting anything working with the Bluetooth options, the Pulse BT Boom Chair performed admirably when plugged in.
I would also say other than the disappointment issue of not getting the Bluetooth working, we would say that the power chord could be a bit longer. As a gamer, places to plug in things that need power are often limited so a longer power chord would be good as it was only around 4 to 5 feet.
Final Thoughts?
The Pulse BT Boom Chair gives you lots of enjoyment and plenty of boom for your entertainment that is definitely value for money, especially when it comes to audio.
Have fun play games… boom baby boom!
Edwin Millheim
Impulse Gamer