Comics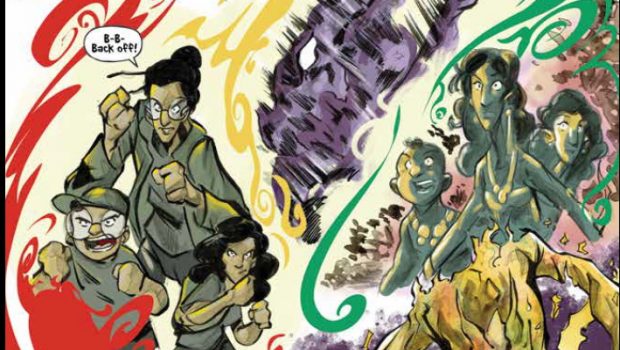 Published on September 19th, 2021 | by Tim Chuma
Puerto Rico Strong (2018) Review
Summary: A great anthology of stories of a place I have heard about but do not really know that much about. Well worth checking out.
Despite being a US territory for many years a lot of people do not know that much about Puerto Rico apart from the general things in the media and popular culture. More people live off the island than on it for various reasons and this is explained in this anthology of stories by various artists and writers to raise money for disaster relief and recovery programs to support Puerto Rico.
I recognised some of these artists from their work I have reviewed in the past and this is definitely a title to get if you like a variety of different artworks and stories in the one volume. Even when some of them cover the same ground such as the native inhabitants of the island and the aftermath of the multiple hurricanes to hit the island in 2017 they have their own story to tell in a different way. The experience of the expatriate community is not left out either as the population off the island thinks fondly of the place their ancestors came from even if they do not go back there much.
Having a lot of shorter stories makes it easier to pick up and put down so you can read it in parts and don't have to sit down and read it in the one sitting unless you want to. It does help to read things and then come back to them later so you can absorb the artwork and the story each one tells more.
This also is a good taster for the work of a lot of the people involved and then you can go off and check out their other work as they are not being paid for this one. A lot of artists are the first to contribute to help others when they need assistance but are the last to get paid themselves.
I would recommend this one if you wanted to find out more about Puerto Rico or want an interesting book with a lot of different art styles and stories to look through.
Book details:
Writer/Artist: Rosa Colon, Vita Ayala, Naomi Franquiz, Javier Cruz Winnik, Sabrina Cintron, Ronnie Garcia, Fabian Nicieza, Joamette Gil
Publisher: Oni Press
Published: March 27, 2018
Genre: Non-fiction, fantasy, family
Length: 208 pages