Games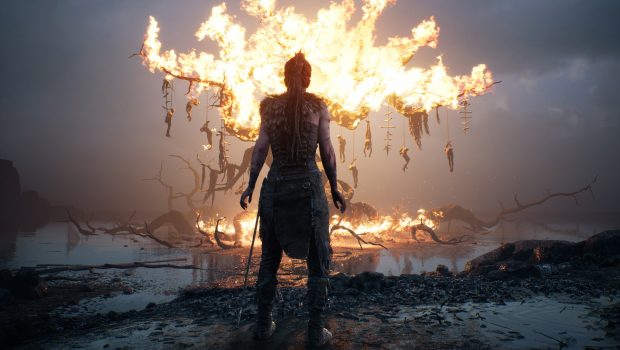 Published on October 10th, 2018 | by Admin
Publisher 505 Games Partners with Ninja Theory to Bring Physical PS4 Release of Hellblade: Senua's Sacrifice to Retail Stores Worldwide
Critically Acclaimed Dark Fantasy Action-Adventure Game will be Available at Physical Retail on PlayStation 4 for the First Time in December
CALABASAS, Calif. – Oct. 9, 2018 – Indie publisher 505 Games today announced it has entered into an agreement with developer Ninja Theory to bring a physical version of the critically-acclaimed Hellblade: Senua's Sacrifice to global retail shelves on Tuesday, Dec. 4, just in time for the holidays.
Since first launched, Hellblade: Senua's Sacrifice has taken over a million fans worldwide on a journey with Senua, a Celtic warrior who embarks on a haunting vision quest to save the soul of her dead lover from Viking hell. Created in collaboration with neuroscientists and people who experience psychosis, the game will pull players deep into Senua's mind.
Hellblade: Senua's Sacrifice was awarded the winner of five 2018 BAFTA Games Awards, including Best British Game, Best Artistic Achievement, Best Game Beyond Entertainment, Best Performer and Best Audio Achievement. The 2017 Game Awards also honored Hellblade: Senua's Sacrifice as winner of Best Audio Design, Best Performance and Best Game for Impact.
In addition to the PlayStation 4 release by 505 Games, a physical retail version for Xbox One is being distributed by Microsoft.
For more information on Hellblade: Senua's Sacrifice and the upcoming release, please visit: https://www.hellblade.com.