Blu-ray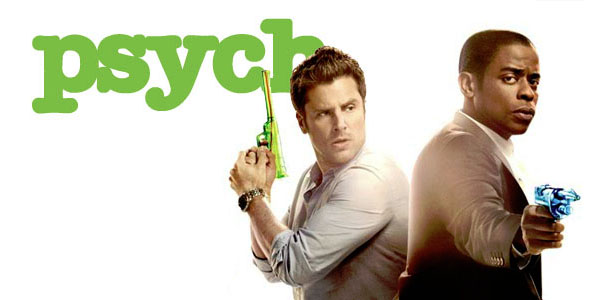 Published on May 29th, 2015 | by admin
Psych Season 7 yours to own July 9, 2015
Universal Sony Pictures Home Entertainment is releasing Psych: Season 7 on DVD from July 9, 2015.
Side-splitting comedy duo James Roday (The Dukes of Hazzard, Showtime) and Dulé Hill (The West Wing, She's All That) return for the seventh season of quirky, out of the box comedy, Psych. As they work to crack some of the most bizarre police cases to-date, killer secrets are kept, broken and dramatically revealed.
Shawn Spencer (Roday) is a young crime fighter for the Santa Barbara Police Department with heightened observation skills and impressive detective instincts that allow him to convince people that he solves cases with psychic abilities. With an eye for detail but a knack for saying the wrong thing, fortunately he has his best friend Gus (Hill) by his side to help him make sense of all the weird and wonderful cases they encounter.
It's business as usual for "psychic" Shawn and Gus as they're met with some of the most outlandish police cases, such as stumbling on a triple homicide while hunting for Bigfoot, piecing together the cagey death of the town mayor during a routine surf trip and fumbling their way through a case after accidentally contaminating the crime scene and ultimately implicating a colleague. While they work to solve the mysteries of the city, Shawn's world gets turned upside down when Julie (Maggie Lawson) finds out he is not really psychic. Will she reveal his secret and blow his cover?