PS5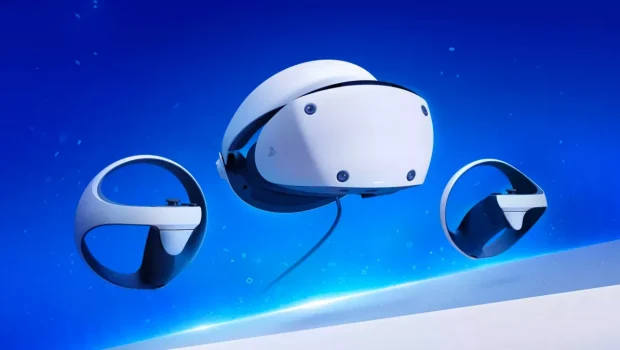 Published on June 2nd, 2023 | by Andrew Paul
PSVR 2 Review
PlayStation's next-gen VR headset for the PlayStation 5 was launched in February 2023 and in Australia comes with a RRP of $879AUD (May 2023) that is well-priced against its competitors. Compared to the original headset, the PSVR2 has received a true next-gen power-up that in turn creates a much more immersive and engaging VR experience thanks to improved performance, visuals and gameplay mechanics.
PSVR vs PSVR 2 Specifications
PSVR
PSVR 2
OLED
Yes
Yes
Resolution
960 x 1080
2000 x 2040
Field of View
100 degrees
110 degrees
Refresh Rate
120Hz
120Hz
HDR
No
Yes
Passview
No
Yes
Tracking
PlayStation Camera
4 Inbuilt Cameras
Eye Tracking
No
Yes
Controllers
Move Controllers
Sense Controllers
     – Haptic Feedback
No
Yes
     – Adaptive Triggers
No
Yes
     – Touch Detection
No
Yes
Cost (Launch)
$549
$879
Release Date:
Oct 2016
Feb 2023
The original PlayStation VR headset was a valiant attempt by Sony to bring virtual reality to the console world and while it succeeded to a certain extinct, it didn't really gain the traction, unlike Meta, Vive and HTC. However Sony didn't give up…
So here we are again, 7-years later with a new console (2020) and another attempt by Sony to create the definitive console VR experience with improvements a plenty. One of the issues with the previous system was that it was reliant on older technology (e.g. the PlayStation camera and Move controllers) and the setup was unruly and clunky. The experience was there, however some parts of the VR puzzle were missing.
Thankfully the new PSVR 2 is built on a new system that is no longer reliant on an external camera courtesy of the inbuilt cameras in the headset, including eye tracking, is faster with improved visuals (2000 x 2040 with HDR) and the Move controllers have been replaced with next-gen Sense controllers that have parallels to the excellent Meta Quest II controllers. Another clever feature of the PSVR 2 is that you can also stream what the person inside "virtual reality" is seeing to your TV that adds visual context.
PSVR 2 Box Contents
PSVR 2 Headset
2 PlayStation VR2 Sense Controllers
Earbuds
Cable
Instructions
While the headset still looks like something out of the classic sci-fi film Tron, Sony have refined their VR headset, making it slightly lighter but more importantly, a much more comfortable gaming experience with the weight of the PSVR 2 now evenly distributed. While the headset does look a little geek chic, its design is very functional and aesthetically more streamlined than its older VR sibling.
Further, adjusting the lenses is a much easier experience, especially for people with vision impairments and even with 20/20 vision, you'll still need to adjust the clarity for your eyes. Just be aware that for some people motion sickness is still part of that VR experience, so try before you buy. Additionally button placement and headset tightening options are well placed, so no more fumbling on the go.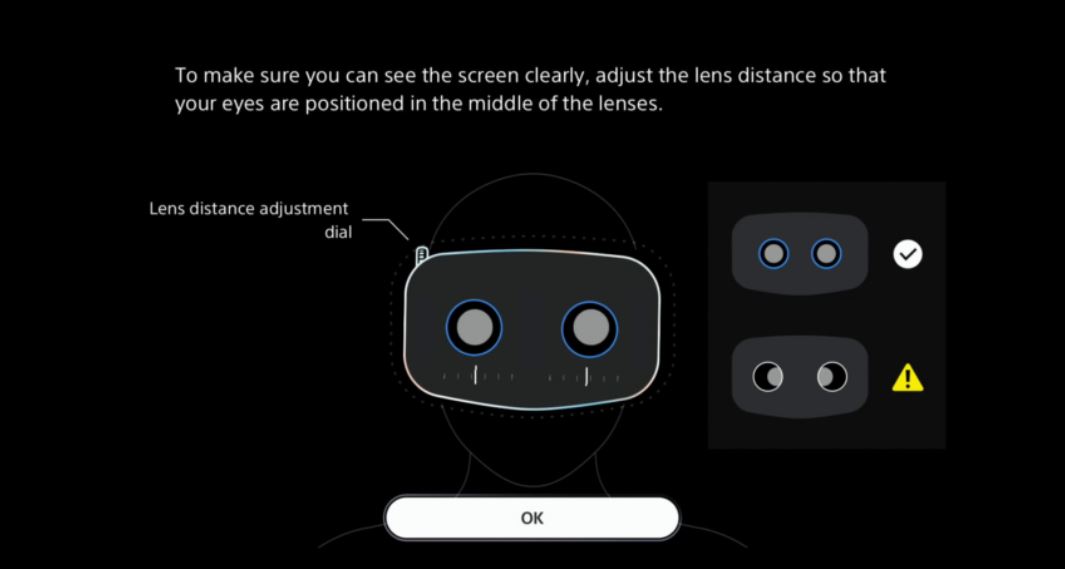 So what exactly is eye tracking? It's actually quite a powerful feature that monitors what your eyes are looking at in VR that in turn gives you another control input. This may be accessing a menu or interacting with a person or object in a game. It's definitely a game changer and Horizon Call of The Mountain use this feature well, especially with targeting.
Audio is via the included "earbuds" which support Tempest 3D Audio, however you can still use third party gaming headsets if you want more better sound. It is interesting that you need to clip the earbuds into the headset, however it complements the simplistic design of this headset and the sound quality is good.
Setup is a relatively straight forward process courtesy of Sony and once connected to your PlayStation 5 via one cable, you're almost ready to start your VR experience. One word of warning is that you do need a workable area or zone to play so that you don't crash, break or trip into something in the real world.
To counter this, the PSVR2 creates a vector grid for the unit and the player which safely allows you to interact with virtual reality. Unlike the older headset, you can now observe the real-world if needed without removing the headset that adds ease and safety. Eye tracking for the player also needs to be configured that is done through a "wizard" of sorts.
To prevent light seeps that can be a VR curse, the PSVR 2 comes with fitted black rubber for improved immersion that when matched with the "headband" comfort, helps keep this illusion going. So once the headset was on and configured, I was ready to explore the wondrous world of PlayStation's new virtual reality.
For games, I tested the following titles;
The Dark Pictures: Switchback VR
Resident Evil Village
Horizon Call of the Mountain
Among Us VR
Gran Turismo 7
Controlling your VR world
The Sense controllers that come with the headset feel great to use that easily allows you to navigate and interactive with objects and the various gaming mechanics. Compared to the previous unit, the PSVR 2 is far superior and succeeds at immersing you into these "life-size" graphical environments. The responsiveness is excellent as are the button placements.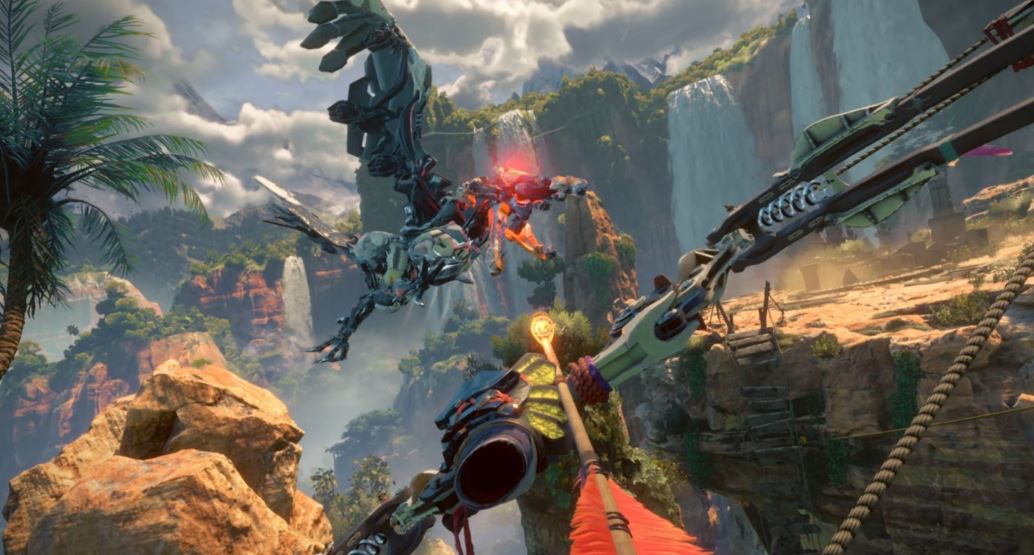 My favourite game on the PSVR 2 was Horizon Call of the Mountain with the developers meticulously recreating the world of Alloy in stunning VR detail, including excellent control mechanics. Combat and climbing mechanics were fantastic. While it is a game, it's also an excellent tech demo of the capabilities of this new VR system that includes excellent graphics and gameplay. For visuals, the OLED display creates rich and vibrant colours, particularly with HDR that go hand-in-hand with the higher resolution that when linked to the 110 degree field of view, it really increases the scope of your virtual worlds.
Given that, the other games were great and really made it feel like I was inside a world within a world. Further, the VR menus was easily to navigate and setting up the system was almost a no-brainer. I can't wait to see some more PlayStation exclusive titles, opposed to just existing ports coming across because Horizon Call of the Mountain is actually like being inside this blockbuster gaming series. I also like how other games such as Gran Turismo 7 give you a different vibe that was like being inside a car on a race track.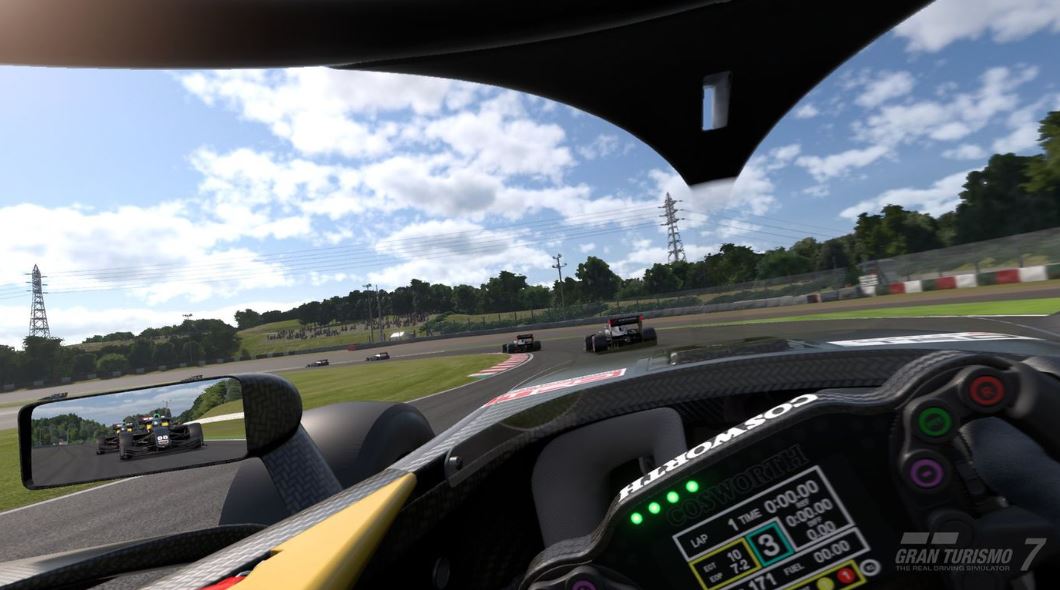 Final Thoughts?
The PSVR 2 is a considerable technological jump from its predecessor, however it does come at a cost but given the features and while the gaming library is a little limited, more games are being released every month and as mentioned, ported over. For those standout games, you really can't go past Horizon Call of Mountain and Gran Turismo 7.