Consoles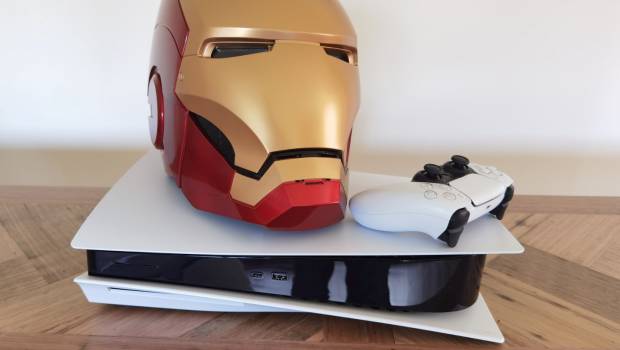 Published on November 5th, 2020 | by Andrew Bistak
PS5 UNBOXING VIDEO – PlayStation 5 Unleashed!
Impulse Gamer unleashes Sony's highly anticipated PS5 gaming console in this short and to the point unboxing video. This console will give you access to an almost unprecedented number of infinite worlds and would even make Tony Stark (aka Iron Man) want one as well!
.
Unboxing Gallery
Initial Thoughts?
Wow.. Sony have definitely hit the ball out of the park on its design and this next-gen console definitely sets itself apart from its predecessors with its almost Alienware-type design.
It's also a beast (due to its unparalleled console performance under the hood) at 4.5kg and it is quite large. The weight is not evenly distributed which does feel a little strange and I'm guessing that's why Sony have included the stand to place it vertically. On the front are two USB ports (A & C) plus two USB on the back, Ethernet, HDMI and power. Well-designed to say the least.
PlayStation DualSense Wireless Controller
The PlayStation DualSense Wireless Controller looks equally as impressive and more importantly, it feels quite well in your hands and I can't wait to take this new controller on a test drive.
PS5 & PlayStation DualSense Wireless Controller
Choose your Fate or Tech!
Our full review will be available on launch.
#PS5 #PlayStation5, #Next-Gen, #Unboxing #IronMan #Sony #SonyAustralia #PlaystationAU