Games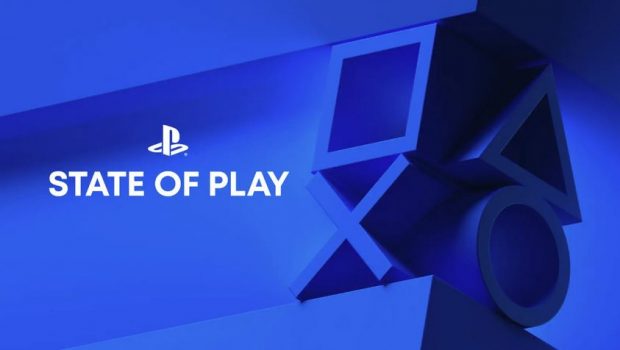 Published on September 15th, 2023 | by Admin
PS5: State of Play September 2023 Recap
Today's State of Play episode provided players with a long list of exciting title announcements and updates, most notably a new gameplay trailer for Marvel's Spider-Man 2, featuring iconic landmarks across Queens and Brooklyn – complete with story missions, side quests, and city activities. The latest instalment launches Friday, 20 October.
Let's take a closer look at everything announced during the PlayStation State of Play for September 2023. You can check out the full episode here.
Marvel's Spider-Man 2 appeared, with a fresh new showcase guided by creative director Bryan Intihar. The new trailer provides players with a deep dive into the expanded Marvel's New York, including the ways Insomniac evolved the game since its 2018 predecessor – see the full trailer here.
New locations, updated exploration, exhilarating traversal, near-instant switching between Peter and Miles, a rogue's gallery of villains, new abilities and gadgets, and an even bigger range of Suit Styles are just some of the ways the second instalment is bigger and better.
Marvel's Spider-Man 2 launches October 20, 2023, exclusively on PlayStation 5! Pre-order a copy on PlayStation Store to receive early unlocks to two new suits, the Web Grabber gadget, and 3 Skill Points.
Player's can also pre-order the Digital Deluxe edition of Marvel's Spider-Man 2, and receive the game, all the pre-order incentives, as well as 10 exclusive Spidey suits for both Peter and Miles, additional Photo Mode items, and 2 Skill Points – check out the full trailer for the Digital Deluxe Edition here.
Players got the first glimpse of the new Deep Earth Collection joining the PS5 family of accessories. The collection introduces three new colours for the DualSense wireless controller and PS5 console covers, all with a smooth metallic finish: molten Volcanic Red, alluring Cobalt Blue, and sleek Sterling Silver – see the full trailer here.
The Deep Earth DualSense controllers will be available for a recommended retail price (RRP) of $119.95 AUD / $129.95 NZD, while the Deep Earth PS5 console covers will be available for a recommended retail price (RRP) of $94.95 AUD / $109.95 NZD.
Pre-orders available from Wednesday 4 October, with Volcanic Red and Cobalt Blue both launching Friday November 3 2023, and Sterling Silver launching Friday January 26 2024.
Players got the news that Helldivers 2 launches on PS5 and Steam on February 8, 2024, with a new trailer showcasing the new co-op action gameplay. It won't be long before you and three recruits can team up for online cooperative multiplayer with large-scale destructive power through stratagems, explore unique planets and complete objectives together, and upgrade your equipment through the deep progression system of Helldivers 2.
See the full trailer for Helldivers 2 here.
Today's State of Play included a brand-new look at Final Fantasy VII Rebirth (FFVII). The trailer surely will delight both long-term FFVII fans as well as players eager to know what happens after the conclusion of Final Fantasy VII Remake, as Cloud and company embark on a journey that takes them to the world outside Midgar. In the trailer we caught glimpses of new party members, sprawling open areas to explore and the reimagining of some iconic moments from the original game – including the appearance of beloved gothic hero, Vincent Valentine.
 Final Fantasy VII Rebirth will be released on PS5 on February 29 2024, see the full trailer here
Avatar: Frontiers of Pandora is coming to PlayStation 5 on December 7 2023, offering fans the chance to play as a Na'vi and fight against the Resources Development Administration (RDA) to protect the beautiful moon of Pandora – see the full trailer here.
PlayStation players will receive the Aranahe Warrior Pack for free, which grants them character and weapon cosmetic sets. In the new trailer focusing on the game's story, you can learn more about the hero's journey as a child of two worlds who seeks to reconnect with their lost heritage.
Players can pre-order the game at PlayStation Store, which has multiple editions including The Collector's Edition, The Gold Edition, and The Ultimate Edition, all with their unique bonuses and inclusions.
Players were treated to the latest gameplay trailer for Resident Evil 4 VR Mode, a free update for The Mercenaries mode for everyone who owns Resident Evil 4, as well as the long-awaited additional story DLC, Separate Ways, starring Ada Wong – see the full trailer here.
The additional story DLC, Separate Ways and the free update for The Mercenaries mode, will be available on September 21, 2023, and the free DLC for PlayStation VR2, Resident Evil 4 VR Mode, is coming this summer.
Resident Evil 4 is currently discounted on PlayStation Store until September 26. Now is the perfect opportunity to play through Leon's story and explore The Mercenaries mode ahead of the release of Separate Ways.
Other highlight announcements from the State of Play can be found on the PlayStation Blog and/or the PlayStation YouTube channel:
For more information on this morning's State of Play, head to the PlayStation Blog.