PS5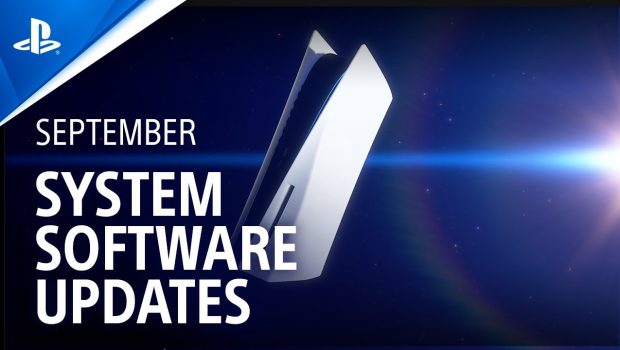 Published on September 15th, 2021 | by Adrian Gunning
PS5 September update brings new UX features and customisation options
Sony Interactive Entertainment has confirmed that the second major system software update for the PlayStation 5 console is available from today. Packed with new features and improvements, the new update will enhance the PlayStation 5 console experience. In addition, it also features 3D audio support for built-in TV speakers as well as  M.2 SSD Storage expansion, enabling PlayStation 5 players to store and play PlayStation 5 games, PlayStation 4 games, and media apps directly from the expanded high-speed storage.
Hideaki Nishino, Senior Vice President of Platform Experience at Sony Interactive Entertainment took to the PlayStation Blog to share a glimpse of some of the new features for PlayStation 5, PlayStation 4 and mobile apps.
Key Features and Improvements
PlayStation 5 September System Software Update Features:
–        PlayStation 5 UX enhancements – new UX enhancements make it easier than ever for players to view, personalise and manage their game content and console experience
–        New gaming and social experience customisations – players can enjoy new tools, trackers, personal best capture and accolades to enhance their gaming experience
–        3D audio support for built-in speakers – the update adds support for players to experience 3D audio through their built-in TV speakers, once enabled the feature transforms standard two-channel TV speaker audio into three-dimensional sound
–        M.2 SSD storage expansion – players can expand their storage capacity with an M.2 SSD, once installed it can be used to download, copy and launch PlayStation 5 and PlayStation 4 games, as well as media apps
PS Remote Play App and PS App Enhancements:
–        PlayStation Remote Play App over mobile networks – players using the mobile app for iOS and Android now have the option of using a mobile data connection when WiFi is not available
–        View Share Screen broadcasts on PlayStation app – starting next Thursday, 23 September a PlayStation update will give users the ability to view their friends' Share Screen broadcasts together
PlayStation 4 Console Enhancements:
–        View PlayStation 5 trophies on PlayStation 4 – players can now view their PlayStation 5 trophies on their PlayStation 4 console as well as viewing other players' PlayStation 5 trophies on PlayStation 4
To find out more about the second major PlayStation 5 console update head to the PlayStation Blog.