Games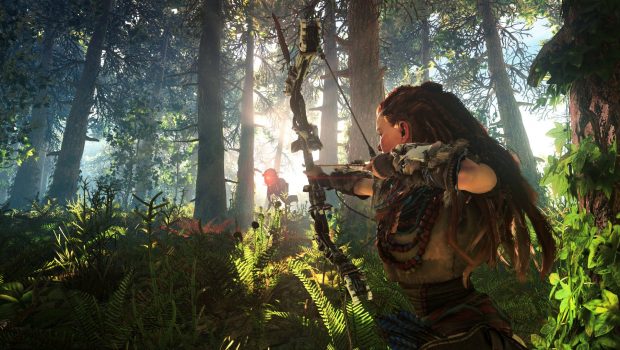 Published on November 2nd, 2016 | by admin
How PS4 Pro will enhance Horizon Zero Dawn
PlayStation Australia has revealed how Guerrilla Games is harnessing the power of PlayStation 4 Pro to bring the lush and vibrant, living world of Horizon Zero Dawn to life.
In a blog post, Michiel van der Leeuw, technical director at Guerrilla Games, explained how the development team is using the PS4 Pro's enhanced hardware to do some exciting things for Horizon Zero Dawn's art style. An example of this is how PS4 Pro's power has afforded them a number of interesting possibilities to expand the vision of nature reclaiming the earth in the post-post apocalyptic environment.
Other key stand out points include:
Horizon Zero Dawn on PS4 Pro will fully support users with 4KTVs, outputting at a much higher resolution
Users playing on PS4 Pro on a 1080p HDTV will still be offered far better image quality through a number of techniques, including supersampling
The game will support High Dynamic Range enhancements on HDR-enabled TVs
Click here to read the full blog post which provides extensive detail on how Guerrilla Games is putting the additional horsepower of PS4 Pro to use in Horizon Zero Dawn.