Hardware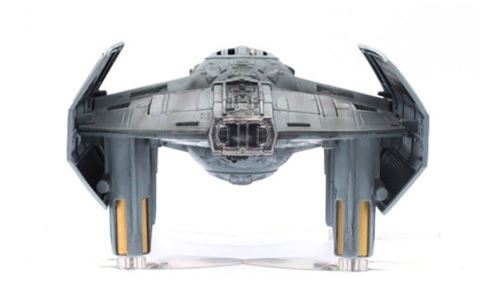 Published on February 17th, 2019 | by James Wright
Propel Star Wars TIE Fighter Advanced X1 Battle Drone Review
Summary: The Propel Star Wars TIE Fighter Advanced X1 Battle Drone is a challenging drone to control at the start until you channel your inner Jedi powers
The Propel Star Wars TIE Fighter Advanced X1 Battle Drone is the perfect gadget for Star Wars fans, especially those who favour the Dark Lord of the Sith himself, Darth Vader… oh, TIE stands for Twin Ion Engines. The product is also officially licensed from Star Wars Disney which not only gives this drone some credibility but gives the owner some additional peace of mind that you are purchasing a quality product and not some cheap overseas knockoff. Besides the Star Wars TIE Fighter Advanced X1 Battle Drone Propel have available two other drones that include the Star Wars 74-Z Speeder Bike and the Star Wars T-65 X-Wing Starfighter.
At its core, the Propel Star Wars TIE Fighter Advanced X1 Battle Drone is a replica of Darth Vader's ship from Star Wars Episode IV: A New Hope with some excellent attention to detail and more importantly, this drone gives the user total control over its maneuverability as it flies through the air and is the dream of any fanboy or fangirl dreams. Furthermore, the THE Fighter X1 drone has the ability to perform some impressive acrobatics courtest of its stunt feature and has a speed of 30mph which is the equivalent of 48.28kmph.
As this drone is a smart product, there is an accompanying app that gives the user access to a flight tutorial, including multiplayer battles and dogfights with other Proper drones. There's also quite a bit of online content from competitions to leader boards as well. Needless to say, this smart element really increases the scope and longevity of this drone as it successfully brings a video game into the real-world.
The product even has lights and sound which helps with the overall immersion factor of this fun Star Wars drone and it's almost like you are in your own Star Wars movie… just at a miniature level with the TIE Fighter X1 measuring at 165 x 81 x 336mm and has a weight of just 125 grams. Adding to the features of this product is a reverse propulsion blade system that apart from speed helps keeping the drone stable and there are three different speed settings.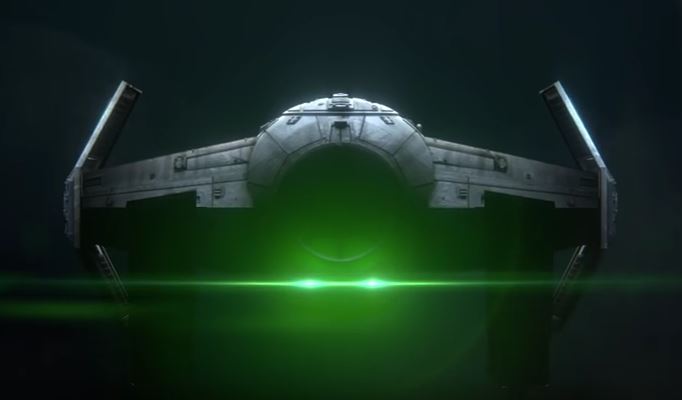 The only downside to this drone is that you need to supply 4 AA 1.5v batteries in order to power the remote control (one screw was a little too tight) and charging of the TIE Fighter X1 is between 30 to 40 minutes which will give you a run time between 6 to 8 minutes that is dependent on speed and stunts. However we managed to get around 10 minutes outside as inside required more propulsion… in order to prevent less crashes.
Controlling the device is done through the 2.4Ghz wireless remote controller which includes a mount for your smartphone which makes this quite a well-designed product. This remote allows you to control all aspects of the TIE Fighter X1 from speed, its vertical axis or yaw, pitch, weapons and even stunts as you attempt to blast those rebel scum.
Unboxing Photos
Controlling the drone is quite versatile and with patience, you do master the flight controls. At first it can be VERY annoying but just Luke Skywalker, it does become easier with practice. With three speed settings, the first speed is ideal for teaching you the basics and the highest speed is a treat to watch as the TIE Fighter X1 flies spectacularly fast… just use it outside. Then there's the stunt button which allows you to flip the drone and would probably turn Luke Skywalker green with envy.
As mentioned there is audio on the drone which includes engine sounds and laser effects, including audio bites plus the classic Star Wars theme (the fanboy inside me jumped with glee). Add in engine lights and spot lights and this is definitely the drone you're looking for and these features take the device to a whole new level of realism. Another cool aspect about the remote is that it has as speaker grill on the bottom plus a headphone jack. There's even in-built rumble in the controller which vibrates upon start-up and shutdown, including when your drone is hit by the enemy.
Final thoughts
In conclusion the Propel Star Wars TIE Fighter Advanced X1 Battle Drone successfully merges a collectible with a gadget that is not only fun to use but a product that truly channels the soul of Star Wars itself. If you have a friend with another Propel drone, it's time to dog-fight or you can just use the multiplayer element through the app to get your fix. All in all, a well-designed product that is movie accurate and definitely the drone you are looking for.
Recommended!
For more information, please visit https://www.mobilezap.com.au/