Comics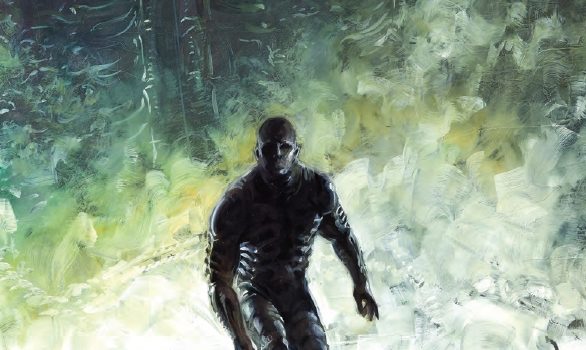 Published on July 11th, 2016 | by Chris O'Connor
Prometheus Life and Death 2: On A World Of Fire And Stone Comic Book Review
Summary: Prometheus Life and Death 2 is a fun distraction until the next movie comes... whenever that is!
I think I might be one of only (supposedly) three people who actually really liked the movie Prometheus. For starters I love Ridley Scott and his ability to create a fully realised world, I loved the look of the Engineers and I thought it had some interesting ideas. With that in mind, when this comic came up for review I was curious to see what they would do with the source material.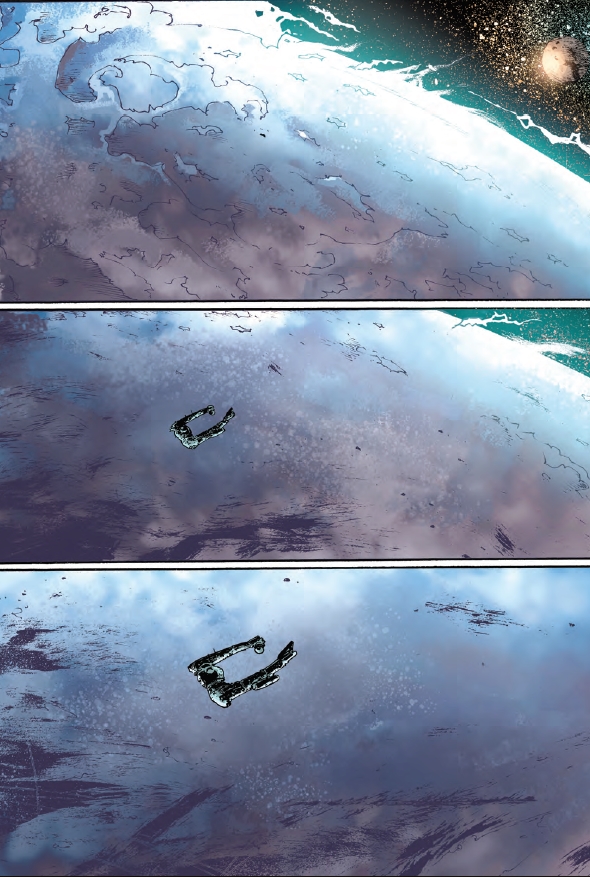 Well it starts with that oh so lovely ship we know from Alien touching down on a planet that looks suspiciously like that seen in Prometheus (thanks to the Pyramid structure) and moments later out comes an Engineer… but then we snap to a view from binoculars and learn that the Engineer is being watched. Not long after that we see some Marines and the questions increase. What are the marines doing here? Who are the two spotters… what the hell is going on!!! Then all hell breaks lose! It's bad enough trying to track down the Engineers and try to learn their secrets without Xenomorphs jumping in the way and ruining your day.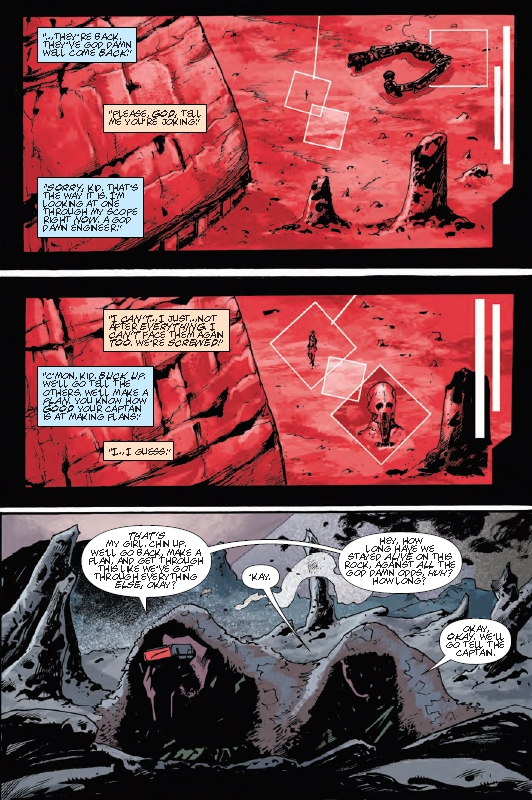 Writing
Dan has done a great job bringing the familiar elements of the Alien/Prometheus universe together whilst also adding some new elements and setting things up for more interesting reveals as the series continues. Starting with such familiar visuals at once grounds us in the universe we know and love and also sets things in motion to be able to build upon that universe. Rather than go on a completely different tangent we get other characters from that universe in the form of marines… but then we get some new characters who are not yet fully explored. The final moment of the comic reveals yet another familiar character but one we perhaps wouldn't be expecting in this run.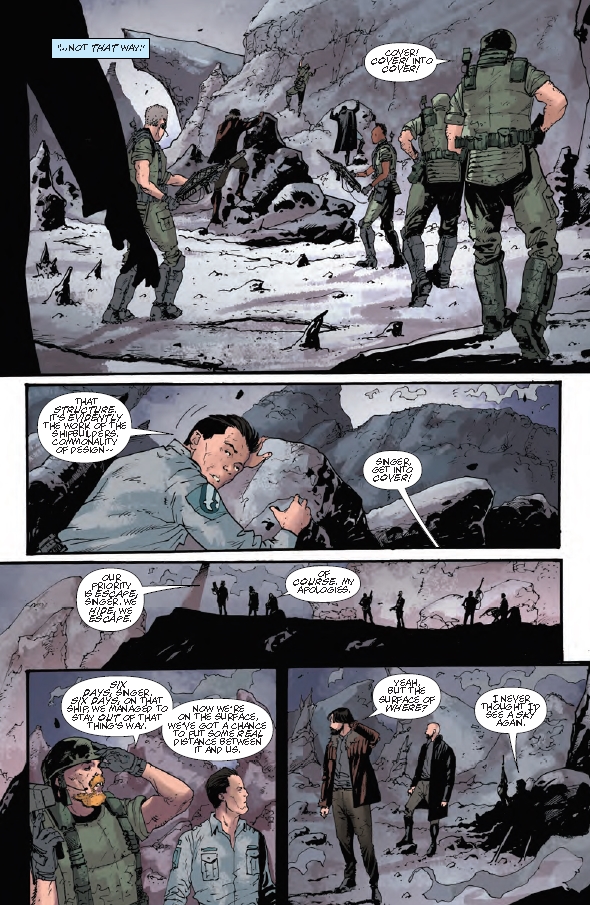 Artwork
There's a lovely frenetic style to Adrea's artwork here, the scenes of combat are quite vivid and have a real sense of motion to them which helps to highten the sense of tension and imminent danger. The familiar forms are also just that… very familiar, the opening spaceship is unquestionably the one we are all familiar with and the creature stepping out of it is unmistakably an Engineer. These characters help place us squarely in the Alien universe and area at once familiar and unnerving for what they represent.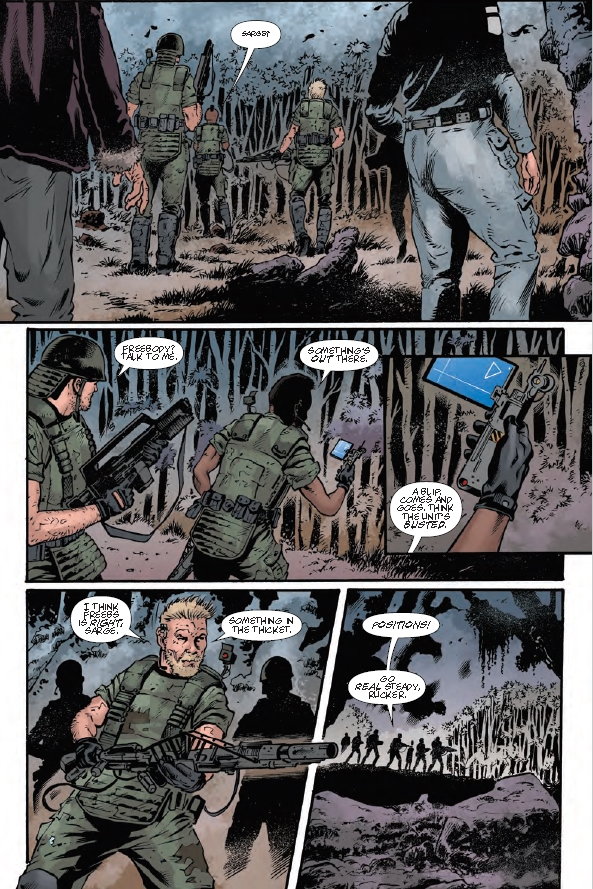 Final Thoughts
It's a long wait till the next movie, there are questions that were raised and waiting for an answer can be painful. Prometheus Life and Death may not answer those questions but it will be a pleasant distraction while time ticks away to the next film.
Comic Details
Publisher: Dark Horse Comics
Writer: Dan Abnett
Artist: Andrea Mutti
Colourist: Rain Beredo
Cover Artist: David Palumbo
Genre: Horror, Science-Fiction
Format: FC, 32 pages, Miniseries
Release Date: 13 July 2016