Comics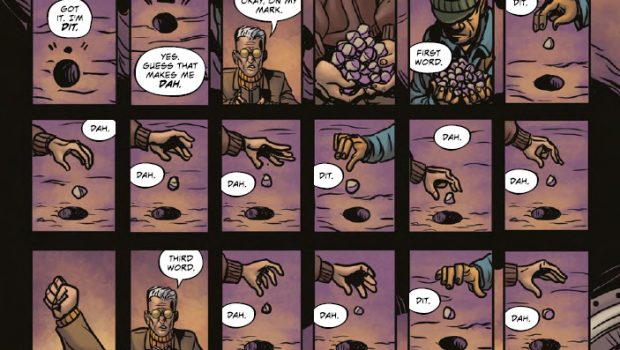 Published on August 7th, 2023 | by Tim Chuma
Project Riese #1 Review (2023)
Summary: This is fine for establishing a story if you want the action you maybe need to check back later.
Set in the early 1950s a crack team is tracking down a legendary stash of hidden Nazi gold under a castle in the mountains and also rumours of something bigger. Getting the map is relatively easy but upon reaching the castle they find that some of the old soldiers are still there guarding it and knew they were coming.
As it turns out they let them go ahead with it as they do not know how to open the sealed entrance to the vaults either. After some working things out they manage to get the doors open but that is just the start of their adventure.
This series bills itself as a series for fans of Overlord, Dead Snow, Inglorious Bastards or SISU but this one is just the establishing part of the story it seems and hardly any Nazis get killed.
What I saw here would be good enough to keep going with the series if you are interested but just don't expect a lot of action in this issue.
Comic details:
Author: Zac Thompson
Artist: Jeff McComsey
Colorist: Paul Little
Letterer: Justin Birch
Publisher: Mad Cave Studios
Publication Date: August 02, 2023