Games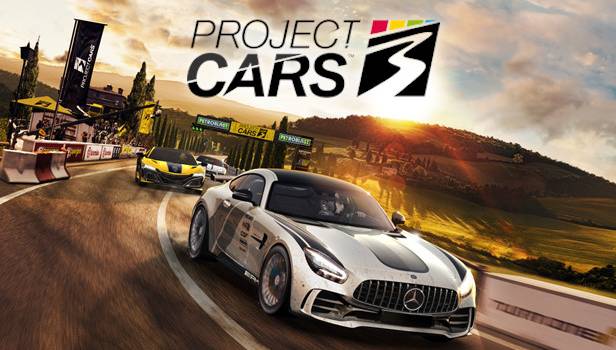 Published on August 29th, 2020 | by Admin
Project Cars 3, Captain Tsubasa: Rise of the new Champions and Jump Force Deluxe Edition in stores now!
Project CARS 3 Is Ready to Race Today
Project CARS 3 today welcomes a  new chapter of racing game bringing all the authentic passion and thrills from the world of motor racing as players begin their ultimate driver journey on PlayStation 4, Xbox One, and PC Digital.
The best-seller racing simulation returns with a wholly revamped and deeply engaging Career Mode that invites racers to buy, own, customise and upgrade their cars for the first time in the franchise's history. Players rise from weekend warriors to racing legends in a curated journey through storied venues and exotic new locations such as Havana, Interlagos, Jerez, and Tuscany.
Racing is now more accessible with real-world-based assists tailored to allow players of every skill level to thrive in-game, along with a completely redesigned controller experience.
Project CARS 3 invites racers to live-out their racing dreams with more than 210 cars from the greatest manufacturers. The game features new franchise brands such as Bugatti, Dodge and Koenigsegg alongside vehicles making their video game debut including the Lotus Evija.
Click here to watch the launch trailer: https://youtu.be/v38v8ebSwaA
Project CARS 3 is available here. For more info about Project CARS 3 on the dedicated Twitter page. (https://twitter.com/projectcarsgame)
CAPTAIN TSUBASA: RISE OF NEW CHAMPIONS out now!
CAPTAIN TSUBASA: RISE OF NEW CHAMPIONS, the game based upon the most iconic football anime of all time is now available for Nintendo Switch, PlayStation 4 and PC Digital!
Players will take part in the inspirational journey of Tsubasa Ozora through EPISODE: TSUBASA, a story mode that will bring them to the National Middle School tournament and relive some of the most epic matches of the original series.
Players will also have the opportunity to create their own avatar and crave their own path with EPISODE: NEW HERO, a brand new story created specifically for the game. Fans all over the world will be able to reveal their inner champions through the DIVISION MATCHES using either a preset teams or their own personalized dream team, which can even include their own edited avatar from EPISODE: NEW HERO! This mode will allow them to compete online against other players on the global stage with their newly created team. Aside from these DIVISION MATCHES, players will also be able to join the traditional 1 versus 1 and 2 versus 2 online modes for more stunning in-game actions!
Feel the frenzy of the game with the new launch trailer https://youtu.be/4utN0ED1G8c
Find out the latest news about CAPTAIN TSUBASA: RISE OF NEW CHAMPIONS on the website.
JUMP FORCE Deluxe Edition available now on Nintendo Switch!
Starting today, Nintendo Switch players will be able to join the arenas of JUMP FORCE Deluxe Edition and fight everywhere!
JUMP FORCE Deluxe Edition brings the most famous Manga characters to life in with high-end realistic graphics and design for the most memorable fights. It allows players to play as their favorite heroes or create their own avatar to use in both Story and Versus modes.
This new version includes 50 playable characters as well as the previously released characters from Characters Pass 1. In addition, as an exclusive to the Nintendo Switch, a new offline 3 vs. 3 mode will add 4 secondary fighters to the battles, allowing for a 6-players standoff!
The Characters Pass 2 of JUMP FORCE is also now available on Nintendo Switch, with Todoroki Shoto from the My Hero Academia series announced as its first combatant! The U.A. High School student will bring his Half-Cold Half-Hot Quirk to the battlefield, freezing the stage over or making it burn down in flames.
Todoroki is the first of five characters included in the Characters Pass 2. Each one can be purchased individually or through the Characters Pass 2. Fans who buy the Characters Pass 2 will be granted four days of early access for each character release!
Please have a look at the launch trailer https://youtu.be/rAIRLLRUK04