Games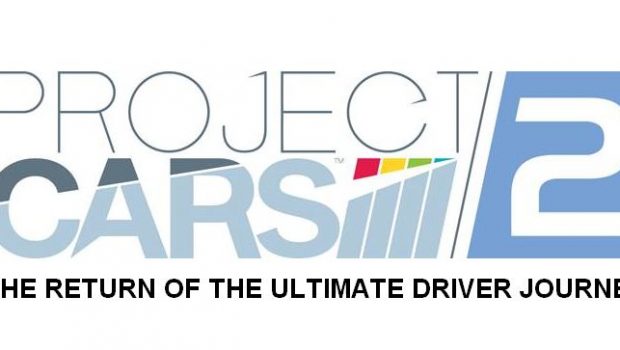 Published on May 24th, 2017 | by Admin
PROJECT CARS 2 TO GET A SERIES OF 6 AUTOMOTIVE ACTION FILMS "BUILT BY DRIVERS"
This must-watch series for 2017 begins Now!
Patrick Long, Chris Goodwin, Tommy Milner, and Vaughn Gittin Jr. are just some of the racing stars and test-drivers that will feature in a series of 6 films designed to showcase how "Built by Drivers" underpins the development of every car in the Project CARS franchise
Slightly Mad Studios and Bandai Namco today revealed a series of 6 live-action films that will showcase the "Built by Drivers" philosophy that underpins the development and authenticity of the Project CARS racing game franchise.
These 6 new films, to be released throughout 2017, will reveal intimate behind-the-scenes looks at how world-renowned race and test-drivers develop the in-game handling and feel of the vehicles in Project CARS 2
The first film —'Project CARS 2: BUILT BY DRIVERS – "As Close As It Gets" Featuring Chris Goodwin'—showcases the development of the new McLaren 720S. The film charts the painstaking process behind the supercar's in-game development by McLaren's chief test-driver, Chris Goodwin. Ultimately, it is only Goodwin who can sign-off on the in-game handling of the 720S, and that means technicians from around the world flying in for one final, crunch test-session: Will Goodwin sign-off on "his" car?
'Project CARS 2: BUILT BY DRIVERS – "As Close As It Gets" Featuring Chris Goodwin' was filmed in location in London and at McLaren's Technology Centre by Outrun Films, specialists in automotive and action features, and the makers of "McLaren 720S Reveal", and the brutal "Nürburgring & Bentley Racing".
These 6 live-action films document the close relationship between the Project CARS franchise and racing stars such as Corvette Racing's Tommy Milner, drifting legend Vaughn Gittin Jr, as well as with automakers such as Mercedes-Benz.
"Scanning cars down to the last bolt, and inserting their unique builds into our state-of-the-art physics model is just phase one in making our racing games," said Stephen Viljoen, Game Director on Project CARS. "In the end, we can get the 'numbers' right, but the feel and balance of a car—that intangible thing that brings a car to life—can only be measured by drivers; drivers who have spent their careers around those very cars, pushing them to their limits. Our relationship with drivers isn't about 'brand ambassadors': it's about how we engineer cars to feel right. 'Built by drivers' is how we go about ensuring authenticity."
Combining in-game footage, intimate looks at the star drivers, and the unique story-telling gifts of film-makers Donut Media and Outrun Films, these 6 films will be must-watch automotive content for 2017.
Project CARS 2 will be released in late 2017 for the PlayStation 4 system, Xbox One, and PC. Find out more and keep up-to-date at the official Project CARS 2 website: http://www.projectcarsgame.com/ To learn more about BANDAI NAMCO Entertainment Europe's other products please go to: http://www.bandainamcoent.com or follow us on Facebook at https://www.facebook.com/BandaiNamcoEU or join the conversation at https://twitter.com/BandaiNamcoEU.