Games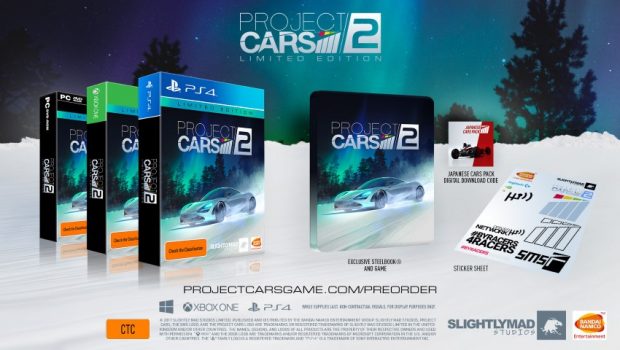 Published on August 1st, 2017 | by Admin
Project Cars 2… first impressions
Before its release in SEPTEMBER, the staff at Impulse Gamer had the chance to check out the game in our offices with one of the most anticipated motorsport simulations for 2017, the highly acclaimed PROJECT CARS 2. Although the game is accessible to both newcomers and veterans alike, PROJECT CARS 2 is all about realism as it gives players the opportunity to engage in a variety of motorsport disciplines from around the globe.
It also boasts a stellar line-up of cars throughout the ages which all handle quite differently that when matched with the clever AI, amazing environment and the changing weather, it creates a very compelling and authentic driving experience on the PlayStation 4 with some very lush graphics. So whether you want to race in Karts to Indy Cars or the Formula 1 and beyond, it's all possible in Project Cars 2.
As soon as Project Cars 2 booted on our PlayStation 4 Developer's Kit, we knew that we were in for quite a treat from its slick presentation, soothing music and unparalleled gaming choice for the player. So if you're a fan of motorsports, Project Cars 2 really spoils you with the variety of disciplines, the different types of series and the amazing selection of cars that includes classics like the Ferrari 330 P4 to high performance vehicles such as McLaren P1GTR. There's so much choice to the player that we felt like a billionaire in our own little private testing grounds. Of course, you can drive 'normal' cars too like the Volkswagen Polo RX or the Ford Focus RS RX… it's possible but hey, when you have the greats in front of you, it's more fun!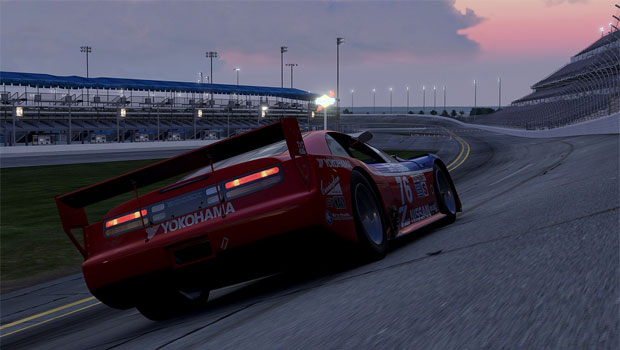 Given that, it can be a little intimidating first starting off in Project Cars 2 but thankfully the designers of the game give you enough assistance to support you well in the process. In terms of content, there are five types of motorsport disciplines to the 29 series available such as the Renault UK Clio Cup, RX Lites Regional, Lambo Super Trofeo and Formula A with a total of over 180 cars at your disposal which is insane. So although the content is all there, the gameplay is equally as enjoyable and after religiously playing the pre-release version, it's definitely headed in the right direction!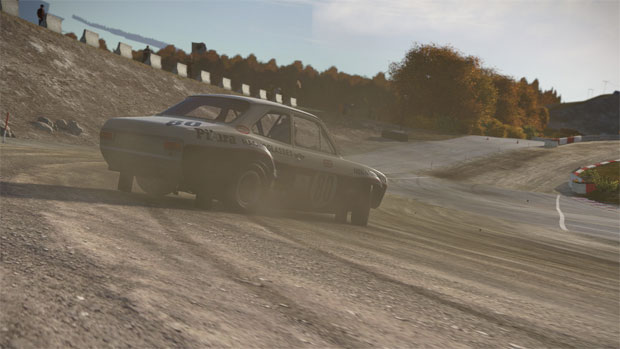 There are a handful of different gaming modes, including online play which of course, is a given. The main gameplay however is career which allows you to fine-tune your racing career. This includes creating your driver and selecting their nationality. Once done, you can then start your 'My Career Path' as you make your way through the various series such as the GR.A or the formula Renault 3.5. The career dashboard also displays your Lifetime Goals, Trophies, Current Series, Accolades and Career Settings to further your Project Cars 2 experience.
Another element of the game is International Events which is broken down into historic, track special, low grip, road and supercar which gives you access to some other aspects of motorsports. Furthermore and as you progress, there are manufacturer drives which can be unlocked like Aston Martin Racing, Honda, Nissan and Mercedes-Benz which once again expands the gaming scope of this title as you compete in these challenges and become a factory driver for the greats.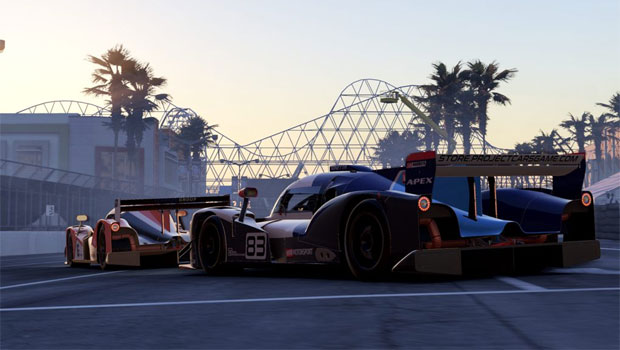 For a quick race, there is a private testing element where you can select the vehicle, track and when the race will occur. To further fine-tune your Project 2 Cars experience, you can adjust the realism of the gameplay, visual fx, camera, controls, TV and also your audio… and although we didn't test it, VR support is on the way. So with over 180 cars and as mentioned, each handles quite differently such as the Ford FG V8 or the truly perfect Mclaren 720 S. Then to make things even more real, add in all sorts of weather and this makes the track even more varied to race, so you need to change your strategy and of course your tyres.
In terms of controls, Project Cars 2 can be brutally challenging at the highest difficulty and given that this is a motorsport simulation, this is totally acceptable. The Ps4 DualShock controller provided adequate controls as we raced around tracks such as Hockenheim GP, Long Beach and the Daytona International Speedway. Being a hardcore 'virtual' driver of many years, I did try the game at the hardest difficulty with no driving assists and needless to say, I had it tough as I engaged in the Prototype C European Championship. As a result, assists were needed to help me master my gameplay.
However this is where the in-game supports assist the player such as turning on auto-braking around corners and gear changes. With that said, auto assists are very detailed in this game which can include everything from traction control, damage type, tyre wear, fuel usage and rules/penalties to name a few. Getting to know the track is another way to master the controls, particularly by taking note of brake markers or landmarks because although speed is the key, braking is equally as important. So even though there is a learning curve in Project Cars 2, it is one of rewards and as we improved our racing skills, we started turning off the auto-assists to make our experience a much more realistic one.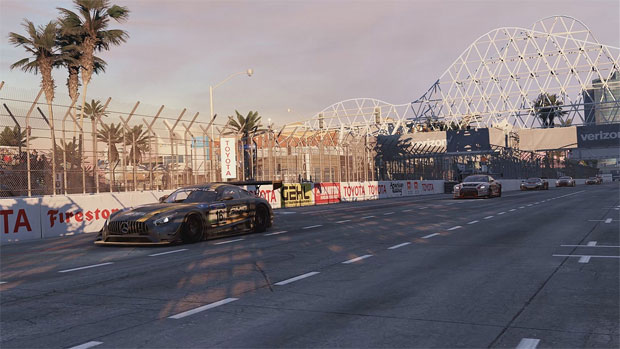 Graphically, Project Cars 2 is quite an impressive looking game on the PlayStation 4 which boasts a myriad of special effects and lighting to help with the overall atmosphere. First things first… the cars… wow… double wow. Developers Slightly Made Studios have done an amazing job at recreating the wide gamut of vehicles in the game as the attention to detail is flawless. Add in the inside of the vehicles and the reflective surfaces on the outside and you could be mistaken in thinking that you are actually driving one of these amazing cars. Backgrounds can be quite detailed at times and you can even tweak the seasons, dynamic weather and the session start time during the day.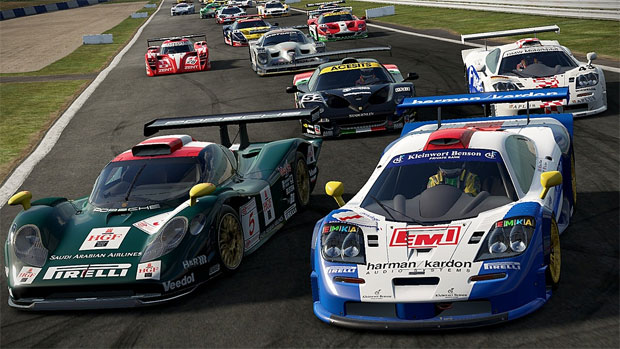 This is also one game that needs to be played on the big screen, especially when matched with the audio. Another fun part of the game is that the developers use the speaker on the DualShock controller at times which does help with the overall immersion factor and sounds like its coming through your 'driver's headset'. All in all, Project Cars is a visually impressive game with some truly realistic sound effects as you put on your virtual helmet.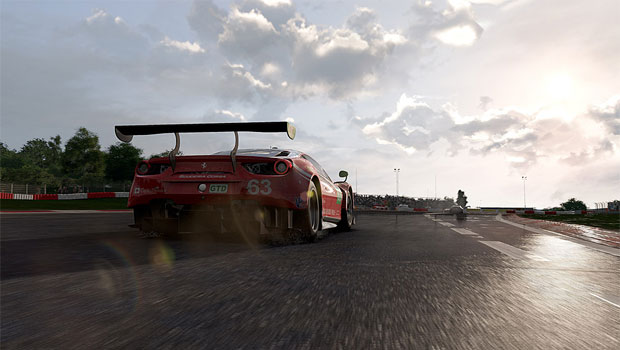 Final Thoughts?
Although not the final version of Project Cars 2, we were quite impressed with this current build and the series has definitely advanced since the original. At times, the gameplay can be a challenge as it is a motorsport simulation, however if you invest the time into the game, it will be definitely pay off big time!
Bring on September!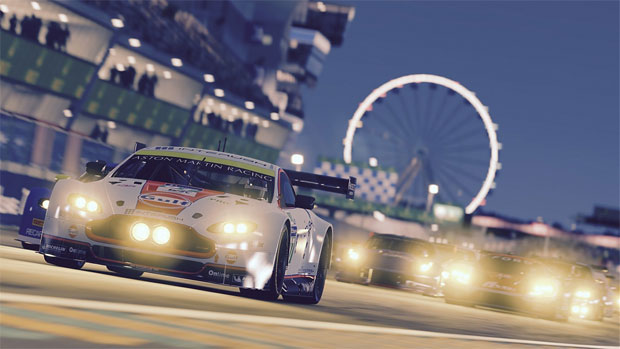 Project CARS 2, rated G, with over half-a-dozen racing drivers serving as technical consultants, and with Tommy's Corvette as one of the game's 180-plus cars, will release on PlayStation 4, XBOX One, and PC, on 22nd September 2017. Find out more and keep up-to-date at the official Project CARS 2 website: http://www.projectcarsgame.com/