Comics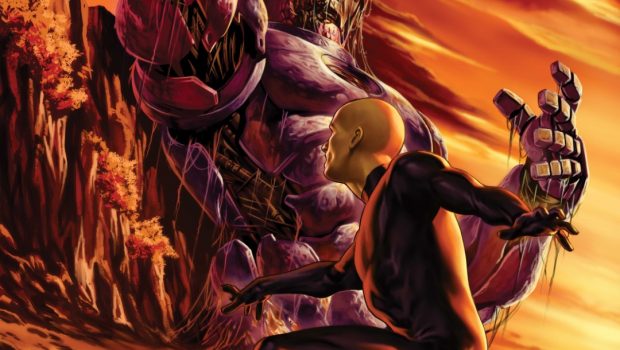 Published on April 12th, 2023 | by Andrew Bistak
PROFESSOR X STANDS ALONE, WAR ERUPTS ON ARAKKO, AND MORE AS IMMORTAL X-MEN AND X-MEN RED ENTER FALL OF X!
In July's X-MEN: HELLFIRE GALA #1, the future of the mutant nation of Krakoa will be threatened like never before as its greatest enemies gather together to deliver a devastating strike! In the aftermath, the X-Men titles will enter a period of unrest, uncertainty, and excitement known as the FALL OF X!
The new era will give birth to thrilling new titles as well as launch extraordinary new story arcs in continuing series. Over the last few weeks, fans have learned about what awaits in X-MEN, UNCANNY AVENGERS, INVINCIBLE IRON MAN, ASTONISHING ICEMAN, DARK X-MEN, and REALM OF X, and now it's time to see what FALL OF X will bring to two of X-Men hottest titles: Kieron Gillen and Lucas Werneck's IMMORTAL X-MEN and Al Ewing and Yildiray Çinar's X-MEN RED.
On sale in August, IMMORTAL X-MEN #14 and X-MEN RED #14 both herald just how dark mutantkind's horizon is. Once depicting the shady backstabbing and clever power plays of Krakoa's leaders, IMMORTAL X-MEN #14 shows the Quiet Council has been reduced to a single member while X-MEN RED #14 hints that Apocalypse's long-awaited return from Amenth may make matters far, far worse…
TO ME, MY NO ONE. In IMMORTAL X-MEN #14, witness the X-Men's founder at his lowest. Xavier had a dream. Now he has nothing. He fell. He fell furthest.
In X-MEN RED #14, Ewing is joined by new series artist Yildiray Çinar. As the Brotherhood reels from the cataclysmic events of the Hellfire Gala, Genesis takes advantage of the chaos — and declares war! Two vast mutant armies clash, and Arakko's idols fall…but this is only the beginning of a conflict that will remake the Red Planet. And whatever happened to Isca the Unbeaten?
Check out both covers now and stay tuned for more FALL OF X news later this week! For more information, visit Marvel.com.
IMMORTAL X-MEN #14
Written by KIERON GILLEN
Art by LUCAS WERNECK
Cover by MARK BROOKS
On Sale 8/9
X-MEN RED #14
Written by AL EWING
Art by YILDIRAY ÇINAR
Cover by STEFANO CASELLI
On Sale 8/16