Games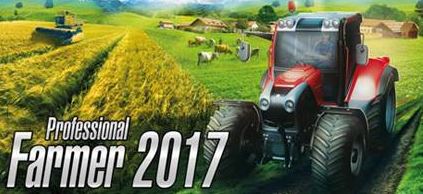 Published on September 5th, 2016 | by admin
Professional Farmer 2017' Just Got Bigger & Better With Massive Content Update – Now available for Console!
Sydney Australia, September 5th 2016: Games simulation specialist UIG Entertainment is proud to announce a major content update to their popular agricultural simulator Professional Farmer 2017 now available on Xbox One and PS4 – adding new machinery, additional selling points, tweaks and gameplay improvements. The update is already available for PC!
Professional Farmer 2017 challenges you to enjoy the life of a farmer with all its amazing tasks and challenges. Drive incredible tractors, control original machines, cultivate your fields and market your produce for profit. The better your fields are tilled, the more animal you breed, and the more products you produce, the better your profit and income. Living the dream is not easy. It requires hard work, farming skills, a sense of business and plenty of fresh air. As your skills in farming improves, additional machines, fields and tractors become available for purchase, and the detailed tutorial mode will get you started. Cultivate, monitor and optimize visual field stages and enjoy country life at its best.
The FREE content update includes:
New tractor: EuroTrac F40 in three versions
New tractor: EuroTrac F50 in three versions
New tractor: Lindner 114ep
New tractor: Vistra N150
New tractor: Vistra N165
New trailer: Krampe Big Body 500 Carrier
New plow: Vistra DG4 (4-furrow)
New plow: Vistra DG8 (8-furrow)
New grubber: Hirsch Terrano 3FX
New grubber: Hirsch Terrano 5FX
New seeder: D9-60 Super
Added biogas plant where grass, corn and canola can be sold
Added mill where wheat, rye and barley can be sold
Added levelling system with 6 special abilities upgradable in 5 steps each
Added overlays to inform about important events within the game
Added acoustic warning for full containers when harvesting
Added acoustic warning on low fuel level
Birth-rate of animals increased
Increased size of bales and bale press
The update is now available for PS4 & XBOX One and on PC! Get the game now!