Games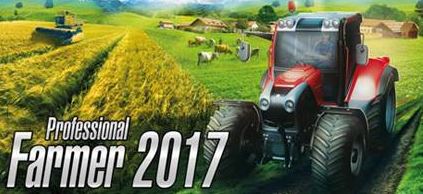 Published on August 6th, 2016 | by admin
PROFESSIONAL FARMER 2017 EXPANDS TO CONSOLE!
PROFESSIONAL FARMER 2017 EXPANDS TO CONSOLE! Become the best farmer in the world with Professional Farmer 2017 for PS4 and Xbox One!
Sydney, 5 August 2016 – Professional Farmer 2017 takes you to the countryside for an enjoyable farming experience in a vast open-world environment, offering realistic seasonal simulation and dynamic ground and visual field stages. Drive original tractors and farming vehicles, and take care of your fields, crops, and animals. Market your produce and reinvest in improved equipment to grow your farm as you perfect your farming skills. The game comes with a detailed tutorial mode and a feature-packed career mode made to shine on a rainy day! Be careful cultivating your fields and mow away the weeds for better return of investment and rewards.
Professional Farmer 2017 is a realistic farming simulation game with original tractors and tools. The game offers high replay value thanks to the many different customisation options.  You even have the ability to customise your vehicle the way you see fit!  In addition, you can also expand your farm thanks to all the ingame currency you earn.  The different seasons, dynamic fields and many options ensure this is one realistic farming simulation game!
Features
– Huge, open game world
– Realistic, different seasons
– Original tractors and machines
– Career mode including tutorial
– Different types of corn
– Expand your farm!
– Dynamic fields (i.e., weeds because of wrong type of product being harvested)
– Official license! (Horsch, John Deere, Linder, Rauch, Gruber, Amazone, Fliegl, Eurotrac and more!)
Professional Farmer 2017 will be available on Playstation 4 and Xbox One on 30 August 2017.