Games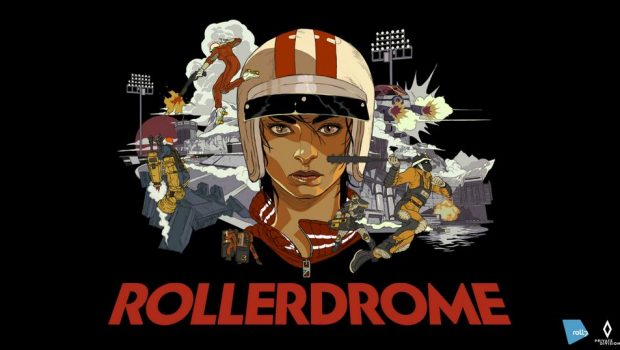 Published on August 10th, 2022 | by Adrian Gunning
Private Division release Rollerdrome Dev videos
In eager anticipation of the approaching August 16 launch of this distinct single-player, third-person shooter, Private Division and Roll7 today released two new dev videos for Rollerdrome.
In "Characters & Comic Book Style of 2030" Character Artist Rachel Cox and Lead Artist Antoine Dekerle share insights on their work creating the various characters and world of Rollerdrome.
Rachel Cox was responsible for all characters in the game but most importantly created the look of the main protagonist, Kara Hassan. Rachel explains her exploration process behind creating this serious newcomer to the brutal sport. Antoine Dekerle reveals how comics lead him throughout the creation of this dystopian world. Check out the video to learn how the corporate controlled blood sport and characters came into digital existence:
In "The Sound of 2030" cult composer Electric Dragon shares his key inspirations for merging iconic 1970's textures and sounds with modern day driving beats for Rollerdrome. For the creation of the soundtrack, the electronic artist immersed himself into the game's 2030 setting as seen through a 1970's retro-futuristic lens. "It's been really refreshing to dive into the 70's and I kind of don't wanna come out," the artist reveals. Learn more about Electric Dragon's Rollerdrome composition and discover some challenges the musician had to overcome:
Rollerdrome launches digitally for $44.95 on August 16, 2022 on PlayStation 5, PlayStation 4 and Steam with a two-week introductory price of $29.67 on Steam and for PlayStation Plus subscribers of any tier*. For more information visit Rollerdrome's official website or watch the reveal trailer. To stay on top of the latest news about Rollerdrome, subscribe on YouTube, and follow the game on Twitter, Instagram or TikTok.
Rollerdrome is rated M for Mature by the ESRB.
*Introductory offer ends: 4:59pm AEST on August 30, 2022. Price for PlayStation 4 and PlayStation 5 players who are not PlayStation Plus subscribers will be $44.95 at the game's launch. All prices based on Private Division's suggested retail price. Actual retail price may differ. See platform store for pricing and terms.