Blu-ray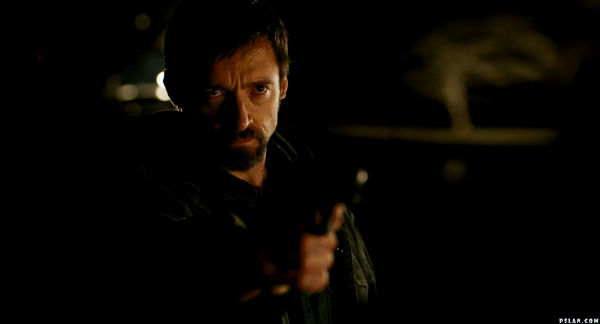 Published on January 13th, 2014 | by Admin
PRISONERS comes to Home Entertainment
A man who's lost everything is capable of anything in Prisoners, coming to Blu-rayTM and DVD,  March 5th,  from Warner Bros. Home Entertainment. A gripping thriller starring Oscar® nominees Hugh Jackman (Les Miserables) and Jake Gyllenhaal (Brokeback Mountain) and directed by Dennis Villeneuve (Oscar®–nominated Incendies), Prisoners follows a distraught father as he takes matters into his own hands and hunts down the man he suspects abducted his daughter and her friend.
Led by Jackman and Gyllenhaal, Prisoners features an all-star cast including Oscar® nominee Viola Davis (The Help), Golden Globe Award nominee Maria Bello (A History of Violence) and Oscar® nominee Terrence Howard (Hustle & Flow), with Academy Award® winner Melissa Leo (The Fighter) and Paul Dano. Villeneuve directs the film from an original screenplay by Aaron Guzikowski (Contraband). Academy Award® nominee Broderick Johnson (The Blind Side), Kira Davis, Academy Award® nominee Andrew A. Kosove (The Blind Side), and Adam Kolbrenner are the producers, with Edward L. McDonnell, John H. Starke, Robyn Meisinger, Mark Wahlberg and Stephen Levinson serving as executive producers.
SYNOPSIS
How far would you go to protect your family? Keller Dover (Hugh Jackman) is facing every parent's worst nightmare. His six-year-old daughter, Anna, is missing, together with her young friend, Joy, and as minutes turn to hours, panic sets in. The only lead is a dilapidated RV that had earlier been parked on their street. Heading the investigation, Detective Loki (Jake Gyllenhaal) arrests its driver, Alex Jones (Paul Dano), but a lack of evidence forces his release.
As the police pursue multiple leads and pressure mounts, knowing his child's life is at stake the frantic Dover decides he has no choice but to take matters into his own hands. But just how far will this desperate father go to protect his family?
Prisoners will be available in the following skus:
SKU
RRP
Notes
ALL
N/A
Rating:   TBC
Runtime: Approx 153 mins

DVD

$39.95

Special   Features include the following featurettes:

POWERFUL   PERFORMANCES-Get up close and personal with this all-star cast, as the actors   uncover what drew them to the film.

EVERY   MOMENT MATTERS-Hugh Jackman and Jake Gyllenhaal explore the tense   relationship between Keller and Loki; two men who choose very different paths   to find the missing girls.

Blu-ray

$44.95
Special   Features as with DVD.
Digital
$19.99   (own)

$5.99   (rent)

Prisoners will be   available to rent or own from participating digital retailers. Prisoners   will be available to purchase on Digital (EST) from Feb 21st.
UltraViolet
The  Blu-ray and DVD both include UltraViolet* which allows   consumers to download and instantly stream the standard definition theatrical   version of the film to a wide range of devices including computers and   compatible tablets, smartphones, game consoles, Internet-connected TVs and   Blu-ray players.