Hardware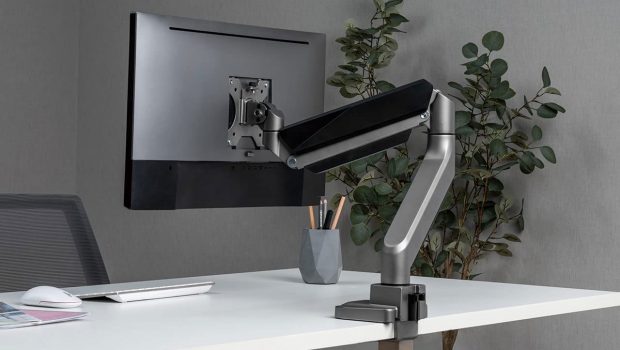 Published on March 11th, 2023 | by Admin
PRISM+ Arc Titan Monitor Arm Review (2023) @prismplus @prismplusaustralia
Summary: The PRISM+ Arc Titan Monitor Arm can tame even the mightiest of widescreen gaming monitors!
For maximum gaming and workspace access, a widescreen monitor is a must, however these screens are not only heavy but their stands are generally oversized that like Atlas are needed to hold both the size and weight. Cue in the Samsung CHG90 QLED Gaming Monitor and if you're looking for a stand to display this behemoth…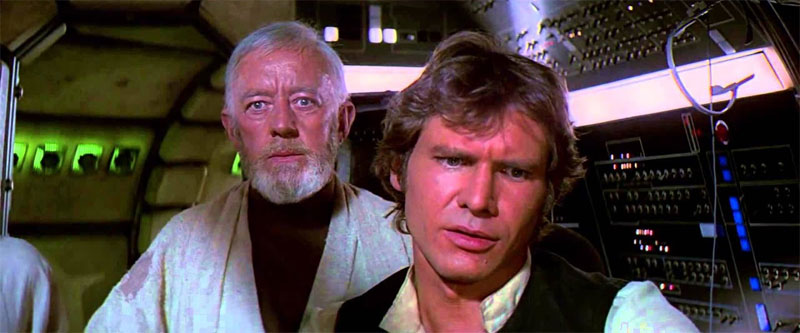 Obi Wan Kenobi: That's no moon…… it's a space station widescreen gaming monitor.
Han: It's too big to be a space station widescreen gaming monitor.
Luke: I have a very bad feeling about this.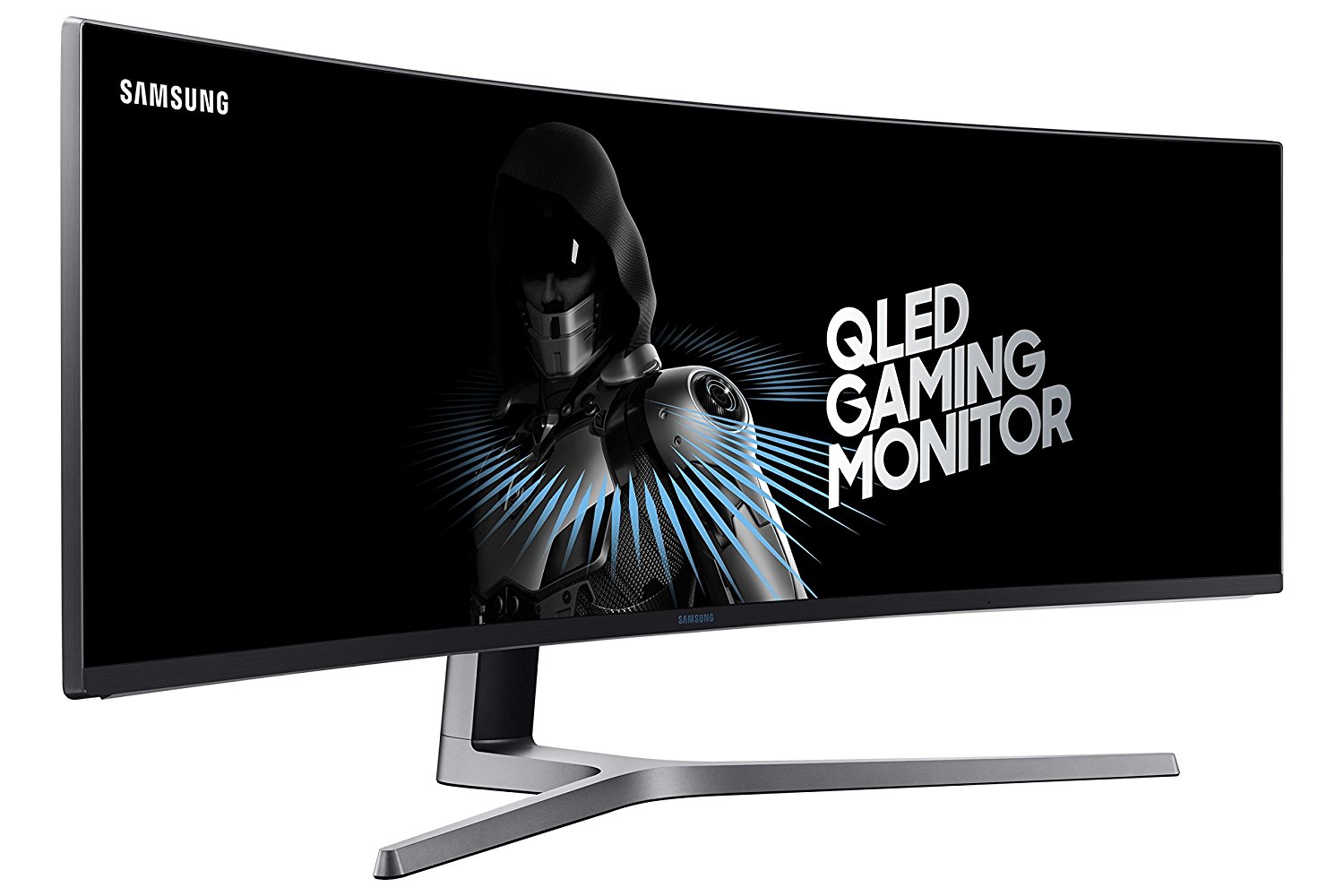 That's right Luke… without the right monitor arm that can handle the width and weight of this display, the screen once attached to the monitor arm will more than likely fall, tilt forward and in a worse case situation, become damaged. Given that the Samsung CHG90 QLED Gaming Monitor is one of the larger and heavier displays around, a standard monitor arm is a hard fail and additionally, some of the sturdier arms can be quite expensive.
The dreaded Monitor Arm Tilt forward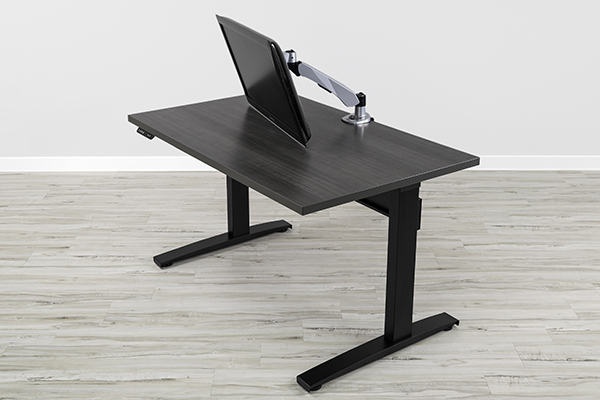 Image courtesy of https://www.btod.com/blog/monitor-arm-problems/
This is where the PRISM+ Arc Titan Monitor Arm comes to the rescue that has a RRP of $189AUD, however it is currently on sale for $149 at https://prismplus.com.au/products/arc-titan and is not only more affordable than its competitors, but is smaller and comes with 2 USB 3.0 ports.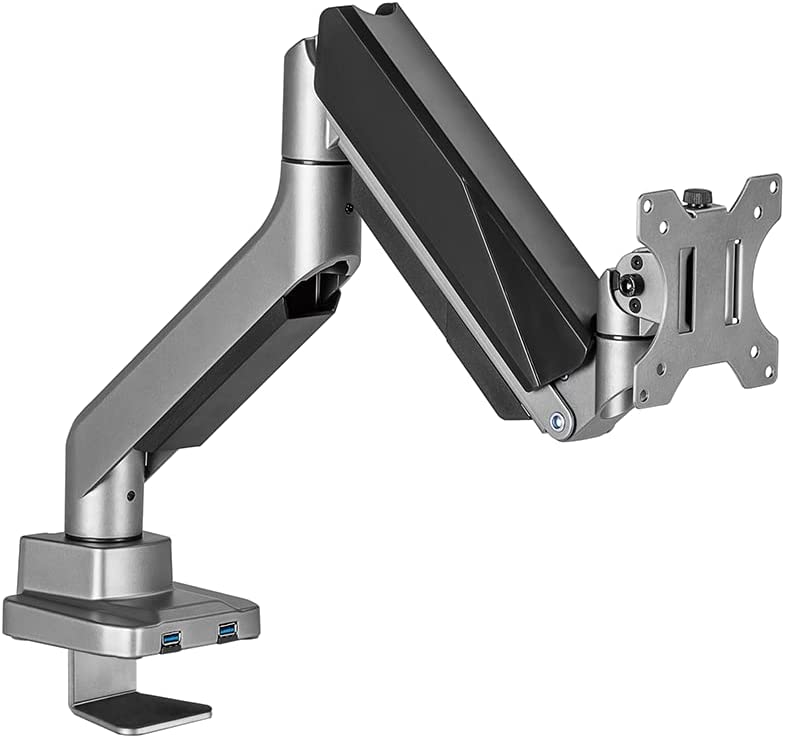 But can the PRISM+ Arc Titan Monitor Arm hold this moon-sized 49″ widescreen gaming monitoring weighing at 12kg?
Features
Holds up to 15kg max weight

Fits 17″ – 49″ screen size

+45° ~ – 45° tilt range for the most comfortable viewing angle

+90° ~ – 90° swivel range side to side

+180° ~ – 180° screen rotation

Up to 430mm arm extension for ideal line of sight distance

Dual VESA Mount Compatibility for 75×75 and 100×100 VESA displays

Minimal setup required with Clamp-Mount Installation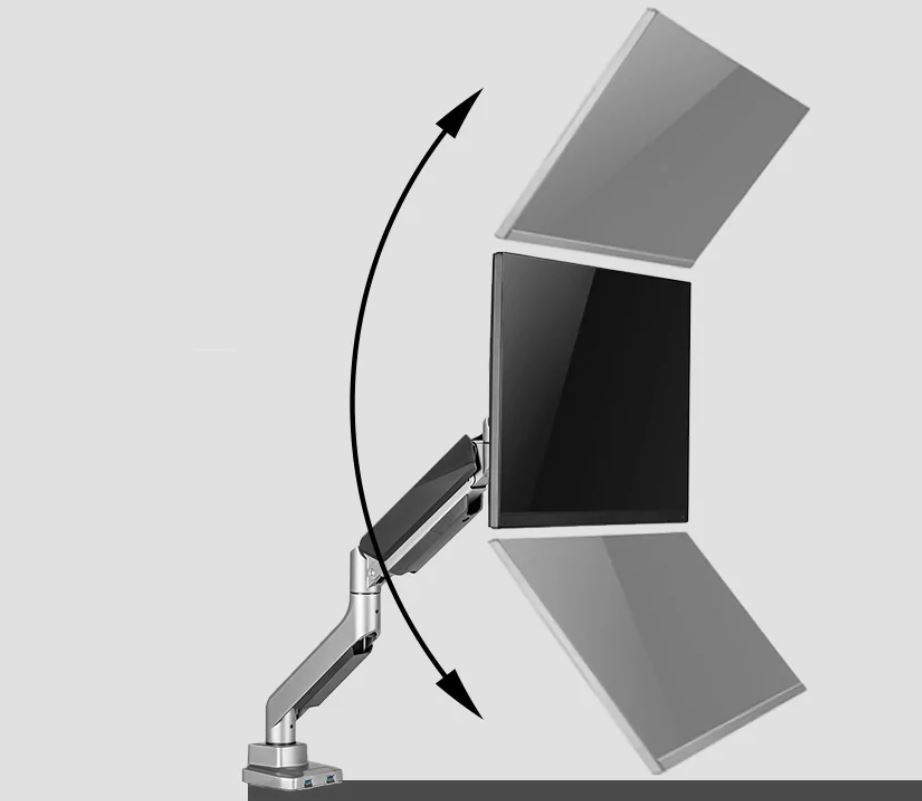 The Arc Titan is well packed from PRISM+ and comes with almost everything you need to set this monitor arm to your desk, whether via its clamp system or directly into the desk using the grommet options. The only additional tool you need to setup the PRISM+ Arc Titan is a Philips Head Screwdriver, however it does come with two Allen Keys plus a very easy to follow instruction manual.
In terms of setup, we chose the minimalistic installation which was using the clamp system.
Unboxing
Setup
Setting up the PRISM+ Arc Titan is a relatively easy process and for those larger screens, you definitely need an extra pair of hands. The first part is to remove the USB cover from the clamp (if you are using the USB 3.0 feature) that is done by removing the cover inside the clamp mechanism. This then allows you to line up both USB 3.0 cables and then reattach the cover. For those clamping the Arc Titan to a desk, you need to loosen the clamp, slide it onto your desk and then tighten it with the included Allen Key to securely hold it in place.
Once this is done, you attach the bottom part of the arm, followed by the top part that holds your monitor. There are also two small screws that can be tightened to help with movement as well. The last part of the puzzle is to install the included VESA monitor mount to your screen which then allows you to slide your display onto the arm. Unlike other plastic systems, the one included with the Arc Titan is metal and boasts a quick release VESA mount system that easily allows you to remove the screen. You do need another person when you attach your monitor to the ARC Titan as this can be quite tricky and fortunately my desk has wheels which allowed me to go the back that helped with alignment.
When it was attached, the arm held the screen firmly in place. While there was some forward tilt, the Allen Key allowed me to tighten the arm in order to set the display at the requirement angle, including height. Best of all, PRISM+ offer an excellent manual to help take you through the progress. While we have reviewed other arms in the past, forward tilt due weight and width of the Samsung did start to creep through after a week, however with the PRISM+ Arc Titan, this did not occur, even after 2 and now 3 weeks. The monitor arm also features cable covering and a really cool holder for your Allen Keys on the rear of the product.
In terms of movement, the PRISM+ Arc Titan gives the user an excellent range of tilts, swivel and even screen rotation for those looking to put their screen into portrait mode. Interestingly, the tightening of the monitor arm is anti-clockwise to raise and clockwise to lower. Another highlight of this monitor arm once installed is that the base is smaller than a few of its competitors, so it gives you more desk space as you no longer need a traditional stand.
I also love having two USB 3.0 ports in close proximity on top of your desk so whether I was using it for a smartphone, gaming controller or just a keyboard, it does expand access considerably. The only slight issue with the PRISM+ Arc Titan is that the USB ports are very close to the bottom of the stand / desk that does mean a little more effort at times in connecting a cable, until you become totally familiar with it.
As you can see from the above setup photos, the PRISM+ Arc Titan Monitor Arm is an extremely sturdy and well designed product that offers great movement to the user.
Final Thoughts?
In conclusion, the PRISM+ Arc Titan Monitor Arm is a very affordably priced and well-made product that can withstand even the mightiest of monitors. Installation is easy, it gives the user access to a variety of movement options and makes USB 3.0 connectivity even easier. All in all, a fantastic monitor arm for those larger monitors which means the PRISM+ Arc Titan can tame even the mightiest of displays!
Recommended!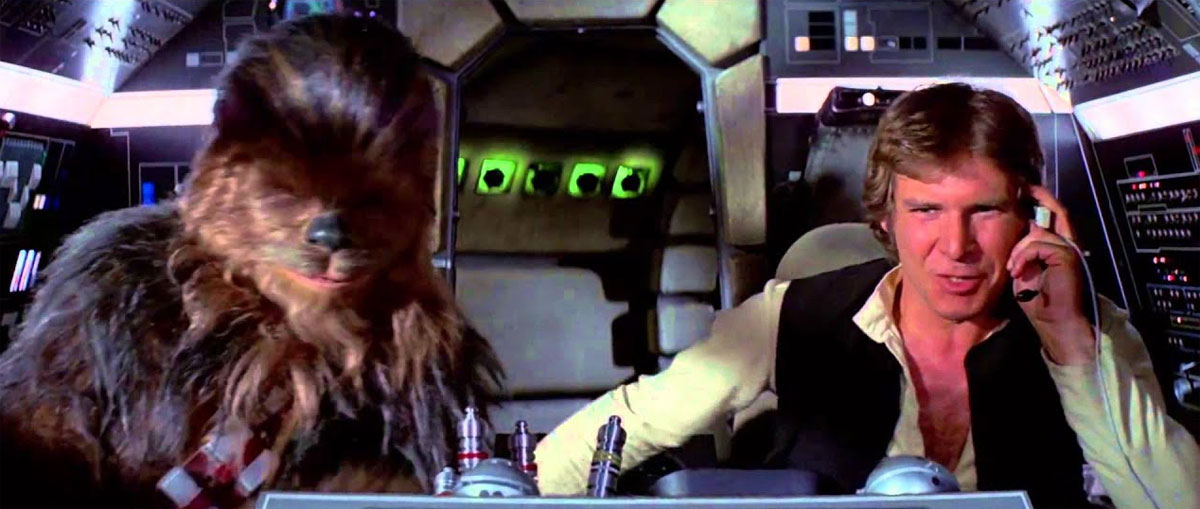 Han: Great shot kid PRISM+ that was one in a million.
For more information please visit https://prismplus.com.au/products/arc-titan