Interviews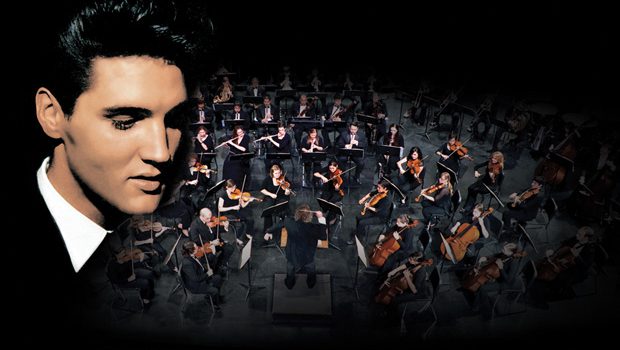 Published on May 30th, 2017 | by admin
PRISCILLA PRESLEY INTERVIEW (ELVIS LIVE 2017)
Following the phenomenal worldwide success of two Elvis Presley albums, "If I Can Dream" and "The Wonder of You," both of which featured powerful Elvis vocal performances with new musical accompaniment by full orchestra, ELVIS PRESLEY: THE WONDER OF YOU will tour live nationwide this May and June.   ELVIS PRESLEY 'THE WONDER OF YOU' is a triumphant celebration of Elvis Presley and his music, featuring Elvis Presley on state-of-the-art screens that that have been specially designed for this arena tour, and backed by a full 40-piece symphony orchestra.  The Australian tour follows hot on the heels of the sold-out, critically acclaimed 2016 arena tour in the United Kingdom.
Priscilla Presley was an executive producer for both albums and closely involved in the creation of the live concert tour.   We asked her about the development of both projects and the audience reception to them.
Q:  What led you to make these albums with Elvis and full orchestra, and was it hard to get people on board to get the project started?
Priscilla Presley: This is something I knew Elvis wanted to do, so in a way, it was really completing a project he never had the freedom to do while working in the studio. These two albums, "If I Can Dream," released in 2015 and "The Wonder of You," which was just released a few months ago, have both been a labor of love.  We're so proud that both albums quickly reached the top of the charts around the world, including Australia.  The response from the public has been tremendous, and incredibly gratifying to all of us who helped produce these treasures.   I'm so grateful to the fans around the world for taking Elvis to the top of the charts once again.
Q:  Why do you think Elvis would have wanted an album or stage show of this nature with an orchestra?
Priscilla Presley: Elvis always loved the big sound and fullness of an orchestra.  If he had his way, you would have seen a full orchestra on stage with him at every live show.  I feel certain this is the kind of live show and these are the kind of albums Elvis would have been doing if he were with us today.  He would have loved this.  It really is a dream come true.
Q: How involved were you in the creative process?
Priscilla Presley: Every step of the way, I was there, working very closely with our producer, Don Reedman, from the initial song selection, to pre-production, to the recording sessions at Abbey Road in London. Elvis deserves this kind of attention to detail, and this truly was a very serious creative and production process — we couldn't just do a symphonic collection of his greatest hits.  We had to find the right songs that fit the feel of the albums and shows, so you will see some well-known songs that charted and some tracks that may be less familiar, but they all help shape the story — with Elvis on vocals, accompanied by a full orchestra.  There was no other way to do this project and keep it authentic and at the highest quality.
Q: Tell us about the live shows in the United Kingdom and what we can expect for the live shows in Australia?
Priscilla Presley: The six shows we did throughout the United Kingdom were just wonderful and the reviews were outstanding.  I was expecting these shows to be good, but didn't anticipate the audience reaction and how moving each show would be to experience.  It's hard to put into words what this concert experience is like.  We sold out these arenas and audiences loved every minute of it.  We can't wait to bring it to Australia in May and June.  I've found in my visits there that the people truly love Elvis – and I believe that they are going to love this show.  There will be videos, home movies, photos… Elvis on the big screen actually singing these songs, accompanied by the orchestra.  With state-of-the art technology, it's just been remarkable to see what can be done today.  It's emotional, it's inspiring, it's magical.  I know it will be an unprecedented experience for those who have never seen Elvis perform live and even for those who have.  Every time I watch this show, it still gives me chills.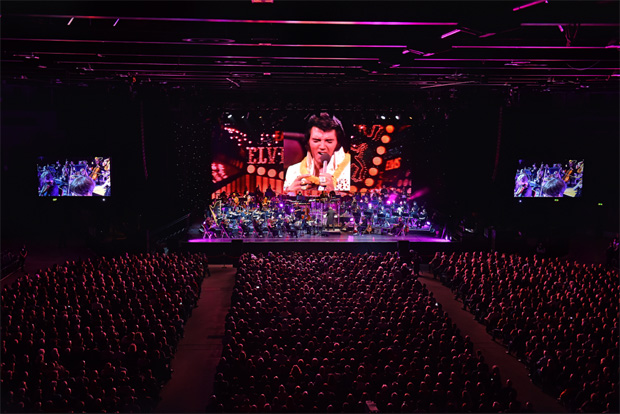 Q: Have you been surprised by the public response and success of the albums and tours?
Priscilla Presley:  This has all been done with such love for Elvis and respect for his artistry and his talent, but it was a certainly a risk for us to produce these albums, since we were enhancing the original recordings.  We really didn't know how it would be received by the fans.   But we had this opportunity and I just knew it we needed to make it happen in order to fulfill Elvis' dream.  So yes, I was surprised and incredibly grateful for the tremendous response that we've been getting on these albums, and the tour as well.  It has been a true honor to help produce and present these live concerts.  I'm so pleased that we were able to take these wonderful albums and bring them to life on a big stage.  And it's especially meaningful to do this in countries like Australia, since Elvis never toured outside of North America.
Q:  The 40th Anniversary of Elvis' passing is coming up in August of 2017. Did you ever imagine his popularity would be this strong, four decades after his passing?
Priscilla Presley: In that moment when a loved one passes and even in the first few years after, it is hard to imagine life without them in your world.  I certainly knew he would remain with our family forever, but I was able to see the signs of his lasting legacy and his continued global popularity with the success of Graceland in Memphis. We thought we might manage five years of tours when we opened in 1982, but the fans kept coming. Last year we welcomed our 20 millionth visitor and are about to complete a $140 million expansion to enhance the visitor experience with a new entertainment complex opening this March, along with our hotel, The Guest House at Graceland, which opened to rave reviews last October. There are no signs of Elvis slowing down… if anything, his legacy only grows stronger with each passing day.
For more information on Elvis Live, please visit http://www.elvislive.com.au/