Games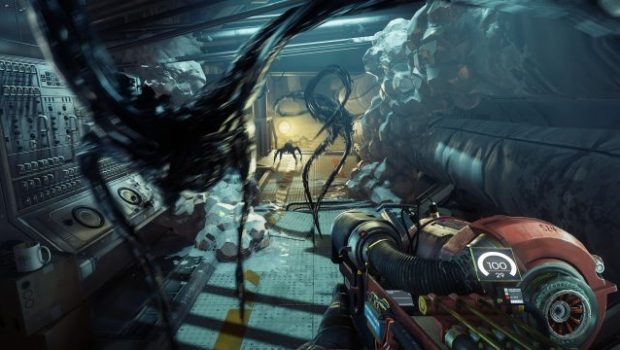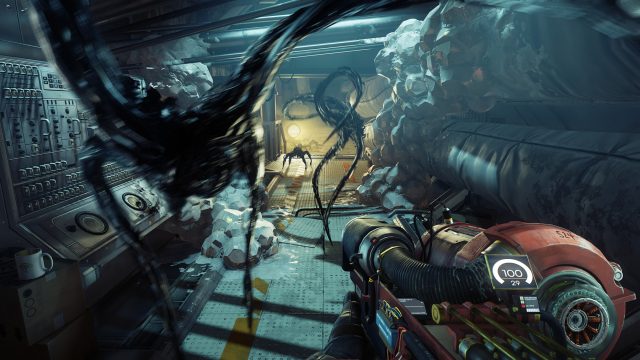 Published on April 20th, 2017 | by admin
Prey | New Video Released – 'Guided Tour of Talos I'
In Prey, the aliens have escaped containment and taken over Talos I, but the game isn't only about fighting the invasion or an epic journey to figure out who you are and how you'll save humanity from the Typhon threat – it's also about the space station itself.  A shining testament to mankind's unbridled ambitions, Talos I is full of secrets to discover and poses a unique threat all by itself. Take a tour of Talos I and get an inside look at the space station in our latest video:
From the grandiose lobby to the industrial inner workings of the space station, Talos I holds something different around every turn. Early on, the entire station opens up for you to explore in almost any manner you like. As Morgan Yu, move freely throughout Talos I, and even return to previously explored areas to find big changes depending on how the story unfolds – or what actions the you've taken. You will also be able to go outside of the space station and fly around in zero gravity, using the exterior to navigate to a different area or to find additional secrets hidden outside Talos I. Be sure to check out Bethesda.net for even more insights from the team at Arkane Studios.
Set to launch worldwide on Friday, May 5th on Xbox One, PlayStation 4 and PC, Prey is the highly-anticipated first-person sci-fi action game from Arkane Studios – creators of the award-winning Dishonored series which includes the 2012 'Game of the Year' and the critically-acclaimed follow-up, Dishonored 2. In addition, a free Prey demo will be available on April 27th for PlayStation 4 and Xbox One, and will allow fans to board Talos I and play the opening hour before the game launches worldwide.
For more information about the game please visit prey.bethesda.net.