Events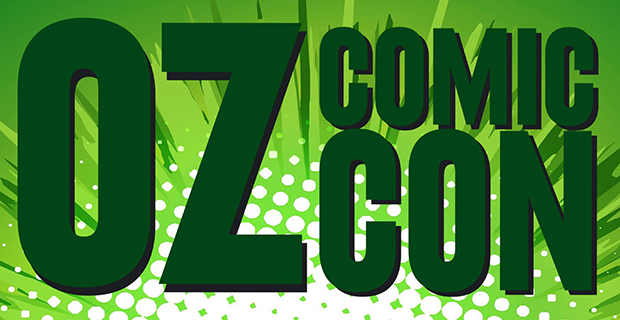 Published on August 14th, 2014 | by admin
Preview unreleased games and compete in exclusive tournaments at Oz Comic-Con Brisbane and Sydney
Oz Comic-Con will feature an exciting and exclusive line up of games and tournaments for its Brisbane and Sydney shows. Whether you're a casual player or a seasoned veteran, there's something for everyone.
Nintendo Australia will continue their commitment to the community, with attendees at Oz Comic-Con Brisbane and Sydney able to get hands on Super Smash Bros. for 3DS/WiiU ahead of its official release in Australia on October 4. You'll also be able to play the upcoming Hyrule Warriors and Captain Toad: Treasure Tracker, both for WiiU.
2K Games Australia will also be at both Oz Comic-Con Brisbane and Sydney with a hands on multiplayer setup for Evolve, the co-operative FPS survival game from the creators of Left 4 Dead.
For tabletop fans, Hasbro will be holding Magic the Gathering tournaments at both Oz Comic-Con Brisbane and Sydney featuring tournaments for hardcore collectors, as well as learn-to-play sessions with assistants for newbies. OzAnimart will also be present at both shows, giving fans the chance to try their hand at Buddyfight and Vanguard card games. They will also be bringing something for all the Gundam fans, Bandai's latest foray into the scene, Gundam Duel Company online card game, so check out their booth and have a go at the games. Players in Brisbane will have an extra gaming opportunity, with Banta hosting Pokemon and My Little Pony card tournaments.
Brisbane will also host an area run by Keep 'Et Classy, featuring a number of fighting games including Ultra Street Fighter 4, Injustice: Gods Among Us and Killer Instinct. This will be alongside The Four D4 tabletop gaming zone, which will feature games such as Dungeons & Dragons, Zombie Dice and Smash Up.
Fans will also be able to get hands-on with the latest Microsoft Xbox One and Sony Playstation 4 consoles, at the Oz Comic-Con gaming Freeplay area.
Oz Comic-Con will be held in Brisbane at the Brisbane Convention and Exhibition Centre on September 6-7, and in Sydney the Sydney Exhibition Centre Glebe Island on September 13-14, with doors open from 9am to 6pm both days. Tickets are available now from http://showclix.com/events/18185.
For more information please visit www.ozcomiccon.com.