Hardware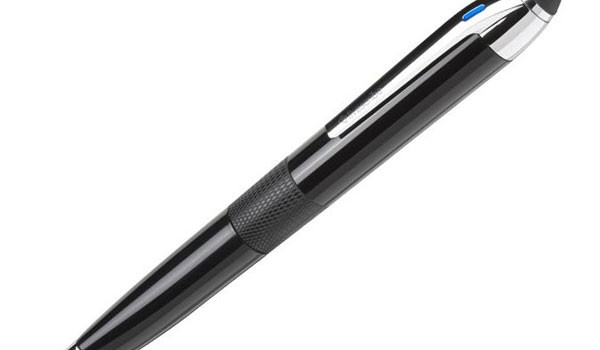 Published on April 29th, 2015 | by admin
Preview Edition of Livescribe+ for Android Available in US, Australia and NZ
Android Customers Can Try Out Livescribe+ During Special Preview Event
SYDNEY, Australia and AUCKLAND, NZ – April 29, 2015 – Livescribe Inc. (www.livescribe.com), the leading manufacturer of smartpens, today launched the Preview Edition of the Livescribe+ app on Google Play™. This brings the Livescribe 3 smartpen to Android users across the US, Canada, Australia, New Zealand and the United Arab Emirates, with a full global launch expected in the next few weeks.
The award-winning Livescribe 3 smartpen is a sleek and stylish pen that makes classic pen-on-paper notes more actionable and useful than ever when paired to a smartphone or tablet. The Livescribe+ app works with the smartpen to sync handwritten notes so they can be searched, organised and shared. Livescribe+ also allows customers to record interactive "pencasts" that combine written notes with recorded audio from meetings and lectures. One Livescribe 3 will pair with up to four different iOS and Android smartphones and tablets, allowing note-takers to access all their notes on the mobile devices they use daily.
Livescribe 3 smartpen users can download Livescribe+ from Google Play today. Along with the Livescribe+ app, customers will also download Livescribe Link, an Android Service app that uses the Bluetooth Smart connection to the Livescribe 3 smartpen so customers can instantly connect without entering a Bluetooth pairing code. Livescribe Link also serves as a compatibility checker so customers can verify that their Android mobile device meets minimum requirements. Livescribe+ and Livescribe Link require an Android device running Android OS v 4.4.2 (KitKat) or higher with native support for Bluetooth Smart (also known as Bluetooth low energy).
The Preview Edition will include most of the features expected in the full release, including digital conversion of handwriting, recording of pencasts and the ability to share notes via email, Evernote, Microsoft OneNote and other apps. However, certain features will be added in the full release version, or after initial launch. Future updates will introduce the ability to add a security PIN code to a smartpen, Auto-Send notebooks to cloud services and the ability to tag notes and add them to Collections.
To download the apps for your Android device, visit:
– Livescribe+: https://play.google.com/store/apps/details?id=com.livescribe.companion
– Livescribe Link: https://play.google.com/store/apps/details?id=com.livescribe.smartpenutility
To read the Release Notes for the Preview Edition, please see: https://www.livescribe.com/blog/noteworthy2/2015/04/livescribe-android-beta-release-notes/
For more information, please visit http://www.livescribe.com.