Films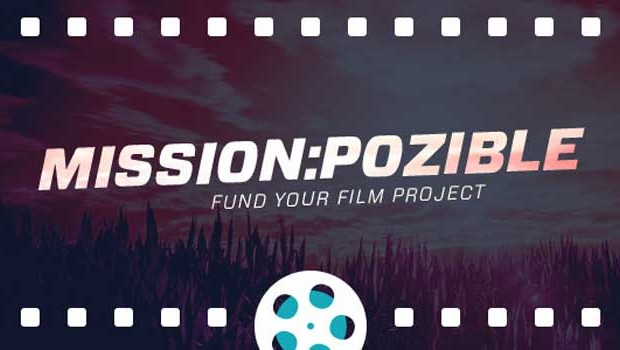 Published on October 29th, 2014 | by Damien Straker
PRESS RELEASE: SETH LARNEY'S SCI-FI FEATURE FILM DEBUT 'SUBJECT 14' IS MISSION: POZIBLE
Enterprising Australian Director Seth Larney (The Clearing, Roman's Ark, Hipsters) and visual effects and post production talent (Superman Returns; Star Wars: Revenge of the Sith; X-Men Origins: Wolverine, The Matrix Reloaded & Revolutions) will step up in the near future with his sci-fi feature film debut 'Subject 14' before then, fans are being invited to engage in the films prequel story.
Crowd-funding platform Pozible.com  and film veteran Thomas Mai recently selected 'Subject 14', as one of only five projects in its Mission: Pozible campaign supporting films with ground breaking vision to raise money. The production team behind the film are using this unique opportunity to reward fans who contribute to shape content leading up to the film's release.
'Subject 14' is a story of human survival on a deforested Earth in the year 2067, existence is buckling under an oxygen crisis. Producer Lisa Shaunessy of Rocketboy Productions (Co – Producer Black & White & Sex, ProducerHipsters and former executive at Hugh Jackman's production company Seed) said "With such a high caliber of creatives on board, we are thrilled to be rolling out the first element of 'Subject 14's ' extensive story world.  By pledging to help get the film made via Pozible.com , fans get to be a part of making a whole prequel to the film, which to our knowledge, hasn't been done before by an independent project like ours".
"We've had incredible story-telling and multi-platform support from our transmedia mentors, Lance Weiler (Pandemic, Sundance Film Festival live story experience; Lyka's Adventure – Tribeca Film Festival), Gunther Sonnenfeld (global advisor in social technology and partner in K5 Ventures) and Brian Cain (Game of Thrones, True Blood, Terminator Salvation multimedia campaigns), all based in the US and all leaders in this kind of storytelling. Credit is due to Screen Australia for bringing them out to work with Australian filmmakers. The film is the icing on the cake, but by inviting fans to be a part of what makes that cake, is a really exciting venture" said Shaunessy.
Thomas Mai 'Subject 14' consultant on Mission: Pozible said "This is about creator to consumer without so many middle men and what's exciting about that is really connecting with your audience along the way and getting to know who they are and what they want."
' Subject 14' has attracted a team of exceptional Australian creatives who have not only collaborated regularly with Seth Larney on his short films, but who will now bring their talent that has been acknowledged both locally and internationally to the project-  Denson Baker ACS (Untitled Jim Loach Film, The Waiting City) will lens the film, with Oscar-nominated editor Luke Doolan (Miracle Fish, Animal Kingdom) cutting and John Dietz (The Hunger Games, Terminator Salvation) supervising the visual effects.
Michael Rymer (Battlestar Gallactica, Deadline Gallipoli, American Horror Story and Angel Baby) will Executive Produce.
Director Seth Larney said "We've spent several years in development on the script with incredible mentors along the way including support from Screen NSW and Screen Australia. Being part of this opportunity with Pozible.com to create something that really speaks to what I love as an audience member and a fan is pretty much a dream come true".
"Audiences who engage in films often see themselves in the stories and this will be a way for them to see something more tangible and to contribute on the further development of the back story, visual effects and life of the characters.  I've got the best team in Australia working with me – possibly the world – so I'm feeling pretty lucky right now" said Larney.
'Subject 14' is due to start filming in Australia 2015 and cast will be announced shortly.
Distributed in Australia by Mushroom Pictures
For extra content please visit http://www.pozible.com/project/187298