Events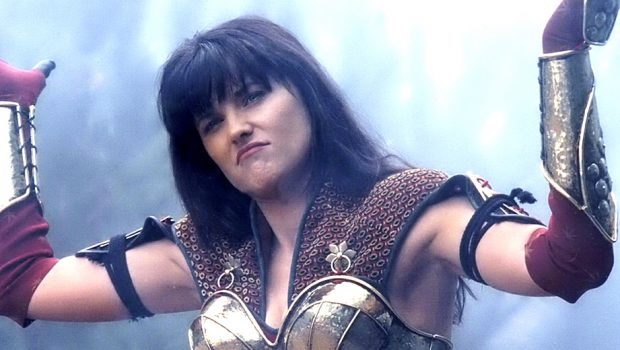 Published on May 4th, 2016 | by admin
Prepare your war cries! Lucy Lawless is Oz Comic-Con Melbourne's latest legendary guest
Oz Comic-Con Melbourne, get your war cries ready – Lucy Lawless, best known for her role as everyone's favourite tough-as-nails princess in Xena: Warrior Princess is heading your way.
After highly successful appearances at Oz Comic-Con Perth and Adelaide in April, Lawless will be bringing the magic and entertaining fans in Melbourne will tales of her long and successful career. Outside of Xena, Lawless has appeared in numerous television series including Parks and Recreation, Battlestar Galactica, Spartacus: Blood and Sand, Spartacus: Gods of the Arena, Spartacus: Vengeance, and the new series Ash vs. Evil Dead.
Lawless will only be appearing on the Saturday of the event, however throughout that day she will be taking part in professional autograph and photograph opportunities, as well as an exclusive question and answer panel. For the ultimate Lucy Lawless fans, limited number of Experience and Ultimate Experience tickets will be available for the weekend. Both tickets include a photograph and autograph opportunity, priority queuing and weekend entry into the event, while the Ultimate Experience ticket also includes an intimate evening function with Lawless.
Lawless is the latest guest to join the exciting Melbourne lineup which already includes John Barrowman (Torchwood, Arrow), Robert Patrick (Terminator 2: Judgement Day, The X-Files), David Anders (iZombie, The Vampire Diaries, Once Upon A Time), David Giuntoli and Bitsie Tulloch (Grimm) and Paul McGillion and Rachel Luttrell (Stargate: Atlantis).
Oz Comic-Con Melbourne will be held at the Melbourne Convention and Exhibition Centre on June 11-12.
For more information, please visit www.ozcomiccon.com.