Comics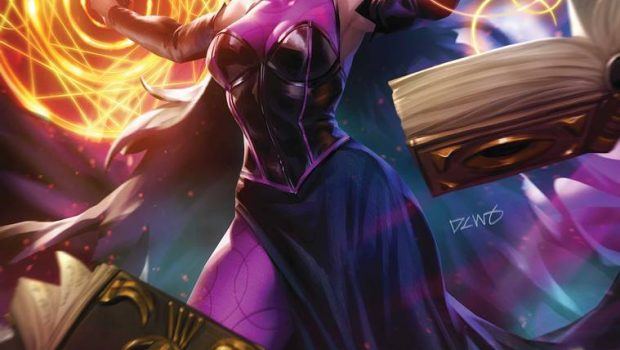 Published on May 9th, 2023 | by Admin
PREPARE TO BE SPELLBOUND BY CLEA'S MAGIC IN DERRICK CHEW'S DOCTOR STRANGE #4 COVER!
Doctor Strange and Clea are together again in the pages of Jed MacKay and Pasqual Ferry's new run of DOCTOR STRANGE! Longtime lovers, the pair make a formidable supernatural duo, but something even more powerful is beating them to the punch, eliminating Strange's deadliest magical foes before they do. In their quest to solve this magical mystery, the answers they discover will shock them and readers alike! Using all the mystical might at her disposal, Clea unleashes her greatest spells in Derrick Chew's new cover for DOCTOR STRANGE #4, but will it be enough for what's to come?
Featuring art by guest artist Andy MacDonald, DOCTOR STRANGE #4 will spotlight Wong who has his own plan for dealing with this emerging magical threat: re-forming S.H.I.E.L.D.'s covert mystical organization, W.A.N.D.! Check out Chew's new variant cover now and pick up the issue on June 14! For more information, visit Marvel.com.