Games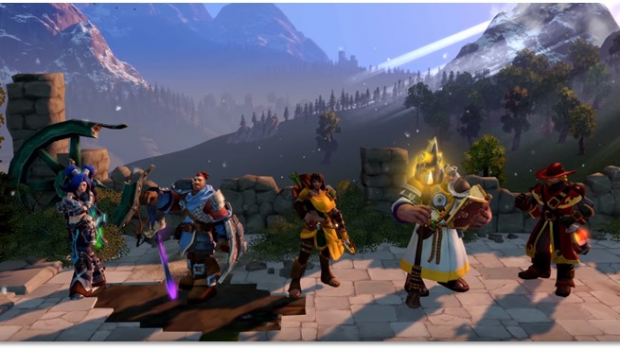 Published on August 31st, 2016 | by admin
PREPARE FOR A HERO POSE IN CHAMPIONS OF ANTERIA™, AVAILABLE NOW
Ubisoft® has released Champions of Anteria™, a new tactical real-time strategy game from Blue Byte, a Ubisoft studio, available for digital download on Windows PC.
In this new heroic adventure, players immerse themselves in the magical fantasy land of Anteria, where they must strategically wield the powers of five Champions to defeat enemies and free enslaved territories.  Battle by battle, the Champions must reclaim Anteria's lands from warring factions, taking on startling creatures, perilous environments and terrifying bosses that challenge even the most skilled players to use Active Pause mode to adjust their combat tactics on the fly.
Players will blaze their own trail to victory by choosing to either free a surrounding territory or defend one from invasion. Players will pick three of the five Champions to battle through each mission, each Champion skilled with using one main elemental power of water, fire, metal, nature or lightning and weak while battling against another. Strategically choosing the powers players bring to battle will either give them the upper hand or result in embarrassing defeat. The strategic combat system allows players to pause the game at any time in order to adapt their playstyle and carefully plan their moves. Between missions, players can train their Champions and craft powerful new gear using the home base management system. Thanks to its innovative mix of gameplay, its narrative single-player experience and focus on player's freedom of choice, Champions of Anteria offers a fresh take on the RTS genre.
To purchase Champions of Anteria on Uplay Shop, please visit: http://store.ubi.com/anz/champions-of-anteria/
A free demo for Champions of Anteria is available on Uplay  at club.ubi.com and Steam.
For more information about Champions of Anteria, please visit championsofanteria.com.