News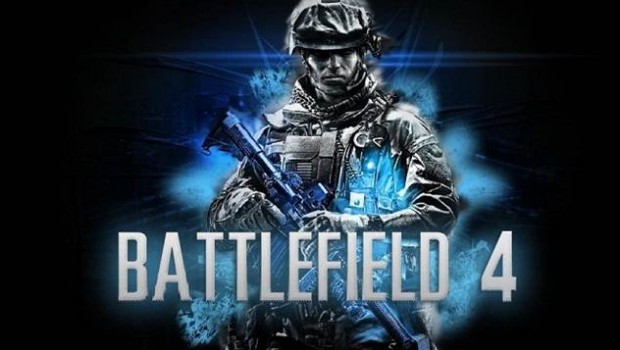 Published on October 2nd, 2013 | by admin
PREPARE FOR BATTLE WITH THE EXCLUSIVE BATTLEFIELD 4 BETA
PREPARE FOR BATTLE WITH THE EXCLUSIVE BATTLEFIELD 4 BETA
Get ready to immerse yourself in the chaos of all-out-warfare with the exclusive Battlefield 4TM beta* available now on the Xbox 360® video game and entertainment system, PlayStation®3 computer entertainment system and PC via OriginTM. Developed by DICE and powered by the advanced technology of FrostbiteTM 3, the exclusive Battlefield 4 beta will showcase best-in-class multiplayer, spectacular visuals and massive destruction that is hallmark to the BattlefieldTM series. The Battlefield 4 beta features the Siege of Shanghai map as well as two game modes including the signature large scale battles found in Conquest and the adrenaline-fueled mayhem of Domination. Fans will also witness the power of Levolution, a new design concept where the environment dynamically reacts to the players every move, both big and small, to ensure that no two games are ever the same. The exclusive Battlefield 4 beta will also introduce fans to Battlepacks, random combinations of new camos, dog tags and more that gamers will earn by progressing through multiplayer and that add an all-new layer of persistence and chance to the multiplayer experience.
Fans looking to get into the exclusive Battlefield 4 beta can find out how below. In addition, Battlefield 4 will be hosting an open beta available to all Xbox 360, PlayStation 3 and PC players starting on October 4. For complete details on the Battlefield 4 beta please visit http://www.battlefield.com/au/battlefield-4/faq/beta.
| | |
| --- | --- |
| How to Join: | Join the Beta on: |
| Pre-order the Battlefield 4 PC Digital   Deluxe Edition (Available on Origin) | October 1 (6pm AEST) |
| Be a Battlefield 3 Premium member | October 1 (6pm AEST) |
| Be a registered owner of Medal of   Honor Warfighter Limited Edition or Digital Deluxe Edition | October 1 (6pm AEST) |
| Open to all Xbox 360, PlayStation 3   and PC Players. Download from Xbox Live, PSN or Origin.com | October 4 (8pm AEST) |
Those players interested in getting the most out of their Battlefield 4 experience can also sign up for Battlefield 4 Premium**. Providing a wealth of new content to keep the action going all year long, Battlefield 4 Premium members will receive early access to five themed digital expansion packs, weekly content and unique personalisation options all for only $59.99.
Battlefield 4 will be available October 31 for the Xbox 360, PlayStation 3 console and PC. Battlefield 4 will also be available for the Xbox One®, the all-in-one games and entertainment system from Microsoft, starting on November 22 and for the PlayStation®4 on November 29. To join the conversation on Battlefield 4, please visit http://www.facebook.com/battlefield, follow us on Twitter® at www.twitter.com/battlefield and #BF4, or sign up for the official Battlefield newsletter at www.battlefield.com/au. Press assets for Battlefield 4 are available at www.ea-anz-press.com.
*Participation in the beta requires Internet Connection, Origin account and either an Xbox 360, PlayStation 3 or PC. Xbox 360 owners will also need an Xbox Live Gold membership.
**Conditions and Restrictions Apply. See http://www.battlefield.com/au/battlefield-4/premium for details.