Games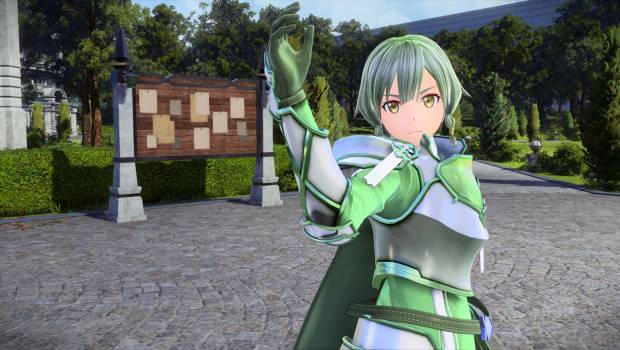 Published on March 24th, 2020 | by Adrian Gunning
Preorders are open for SWORD ART ONLINE: ALICIZATION LYCORIS!
As well as the opening of Digital pre-orders, a new trailer for SWORD ART ONLINE: ALICIZATION LYCORIS is available, giving more information about the story, gameplay and characters!
On top of their Sword Skills, players will be able to use the eight different Sacred Arts to turn over a battle and counter their enemies. Each Sacred Art has unique battle effects and can be charged for even stronger attacks!
New Screenshots
New playable characters from the source material have been confirmed:
Renly Synthesis Twenty-Seven: Part of the Integrity Knights, he battles against the Dark Territory forces as the leader of the Human Empire army. Renly is the only character who can use the Twin-Wing Blades weapons and especially the "Twin-Edged Wings".
Sheyta Synthesis Twelve: Integrity Knight also known as Sheyta the Silent Taciturn, the Administrator gave Sheyta a divine weapon able to slash any and all things, The Black Lily Sword.
Sortiliena Serlut: Graduating second in her class at the Swordcraft Academy, Sortiliena was served by Kirito whom earned her respect. She uses her own battle style with Claymore-type weapons.