Hardware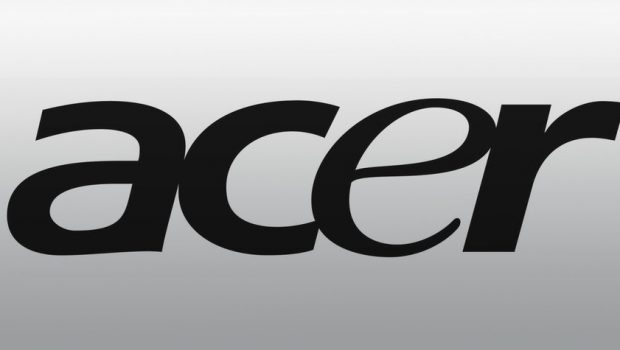 Published on May 3rd, 2019 | by Admin
Predator touches down at IEM with exciting product showcase
Acer will return as an official partner of Intel Extreme Masters (IEM) Sydney this weekend for the third year in a row. The event will see 16 of the world's best esports teams converge on Sydney's Qudos Bank Area to compete for the region's largest prize pool of US$250,000.
This year two Australian teams will enter the fray for the first time, with Grayhound Gaming and The Chiefs Esports Club representing the home nation as the OCE Qualifier and AU & NZ National Champions respectively.
Taking Place from 3-5 May, Acer Predator will be the exclusive PC hardware provider for the Intel event at the historic sporting location of Sydney Olympic Park and gaming enthusiasts will have the opportunity to get a first-hand experience of the power behind the latest Predator products at the Predator Fort.
Tiffany Huang, Co-COO of Acer, said "We're proud to have extended our official global partnership with IEM for the next three years, throughout which we'll provide best-in-class gaming hardware to power three seasons of IEM.
"Our goal is to help develop esports on a global level to rival the world's biggest sports franchises, so we are continuously supporting competition at all levels to help develop the pipeline of talent and grow our passionate esports audience," said Tiffany.
IEM attendees will have the chance to experience the ultimate gaming chair – the Predator Thronos – and battle live for the chance to win incredible Predator prizes. Fans in Sydney will also witness the local launch of three new Predator gaming units – the Helios 300, Triton 500, and the Orion 9000 with RTX 2080 Ti GPU, which are now all available in Australia through selected retailer and channel partners.
In addition to these releases, the Predator Fort will host a sneak preview of the Helios 700 and its unique HyperDrift forward-sliding keyboard, as featured at Acer's Global Press Conference in April.
New and improved Predator machines:
The redesigned Helios 300 continues to set the bar for midrange gaming notebooks with new 9th Gen Intel® Core™ i7 processors and NVIDIA® GeForce RTX™ 2060 or GTX 1660 Ti GPUs. With up to 32GB of DDR4 2666MHz memory and up to two PCIe NVMe SSDs in RAID 0 plus a hard drive, it's the powerhouse gamers crave for playing today's AAA games.
The Triton 500 is a slimmed down 15.6-inch gaming notebook with an all-metal chassis, featuring up to NVIDIA GeForce RTX 2080 GPUs, 9th Gen Intel Core i7 processors, NVMe PCIe RAID 0 SSDs, and up to 32GB DDR4 memory. With an overclockable and VR-ready CPU, gamers can enjoy the most cutting-edge gaming experiences with fluid gameplay powered by NVIDIA G-SYNC technology with the RTX 2080 GPU.
The updated Orion 9000 is also now available in Australia with the latest 8th Gen Intel processors and contains two of NVIDIA's powerful RTX 2080 Ti GPUs, capable of real-time ray tracing, AI and programmable shading. The Orion 9000 provides the ultimate capability for the toughest gaming and mega-tasking requirements possible today.
Acer's involvement with esports tournaments and events, such as IEM, has played a pivotal role in the company becoming a leading PC gaming brand, with exposure to top tier competition and grassroots gaming helping Acer push the boundaries in what its hardware can achieve.
"This is a great opportunity for the best players in the world to push our hardware to its limits," said Darren Simmons, Oceanic Managing Director of Acer. "We get to hear directly from the athletes competing on Predator rigs, as well as fans at the event, helping us to learn what is working well and what they expect from their gaming platforms.
"Even in its infancy, we are committed to help grow the esports movement in the coming decades. We already have plans to work with the education sector to use esports as a vehicle for teaching kids about skills such as strategy, resource planning, and teamwork," said Darren.