Collectibles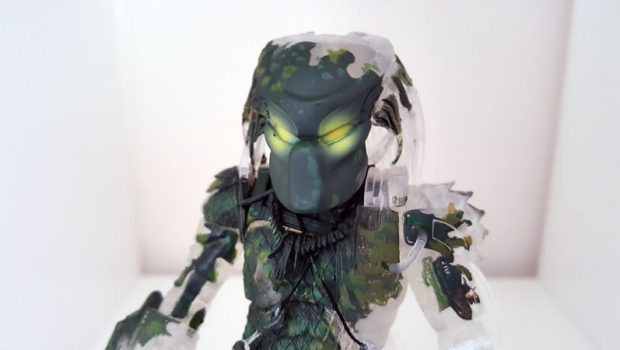 Published on August 12th, 2017 | by Andrew Bistak
Predator Jungle Demon Review (NECA)
Summary: The Predator Jungle Demon is another uncanny and realistic action figure from NECA
"It changed colors, like the chameleon… it uses the jungle" … this classic quote from the 1987 film Predator starring Arnold Schwarzenegger has cemented itself as one of the best sci-fi films of the 20th century and NECA are celebrating its 30th anniversary with some amazing action figures. Here's a little blurb about the film and the figure from NECA…
Deep in the Central American jungle, the Predator is hunting humans for sport. Armed with his plasma caster, wrist blades, and cloaking technology, the Predator methodically stalks and kills the opponents he deems worthy. The Jungle Hunter Predator collects the skulls and spines of his victims as trophies and skins his prey, leaving the bodies hanging from the trees. When a special forces team is dispatched on a "rescue mission", they soon become the Predator's Prey.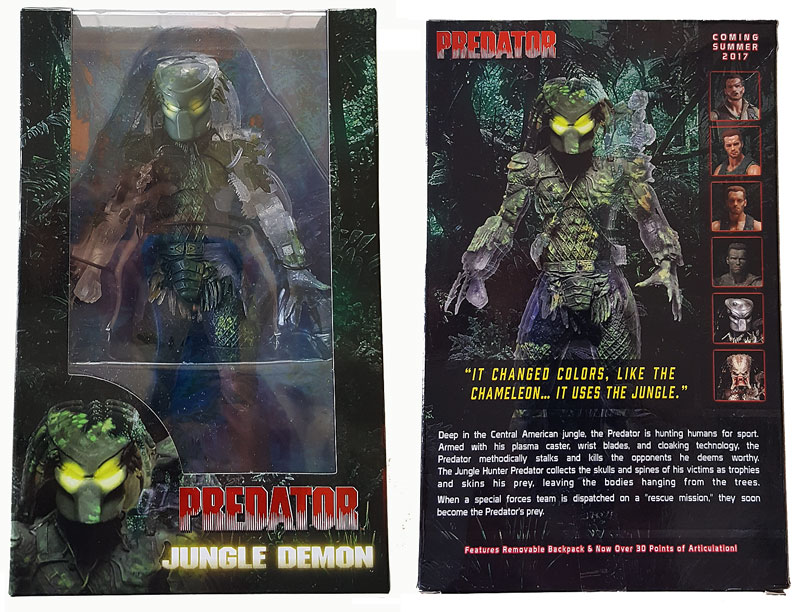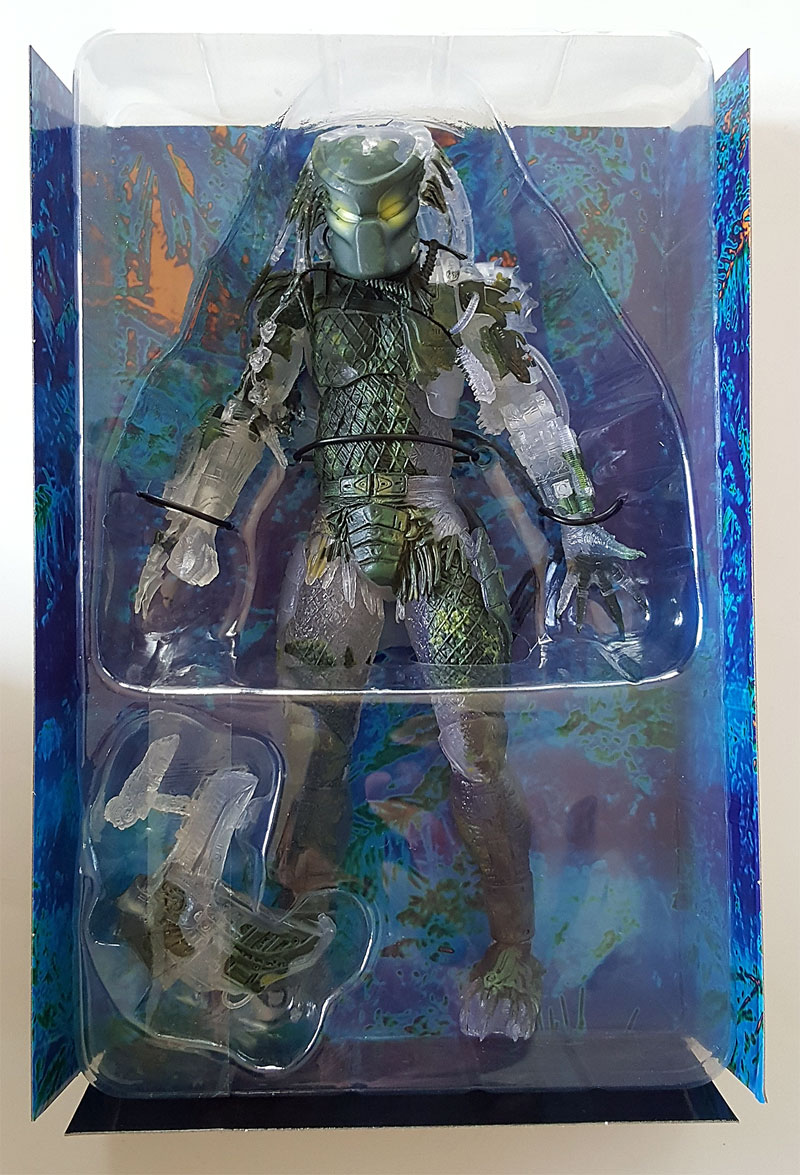 Welcome to the jungle with this awesome "almost" luminescent action figure that boasts 30 points of articulation and a removable backpack of this Jungle Demon from Predator. At 20 centimeters in height, this figure from NECA is all about poses as it successfully captures the partial cloaked Predator from the film with its deadly backpack plasma gun. This figure also comes with a Predator inspired windowed pack, including an infrared vision (aka Predator vision) backing board.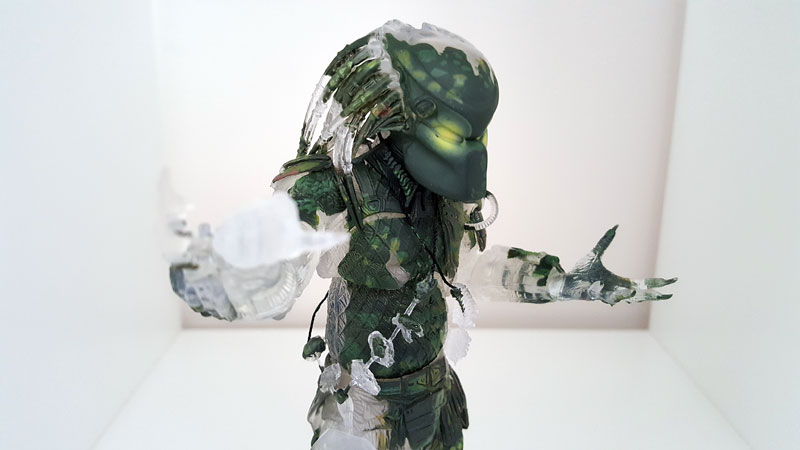 The first thing you notice about this figure are the eyes which have this eerie green glow around them thanks to the excellent paint job. Then as you explore this figure, you'll notice other points of details like its realistic skin to how the company have used clear plastic to help with the illusion of invisibility. Add in the detailed helmet and its alien dreadlocks and this Jungle Demon is indeed a formidable foe. It's also an easy to stand figure which is definitely a huge bonus in my book which makes displaying it very easy.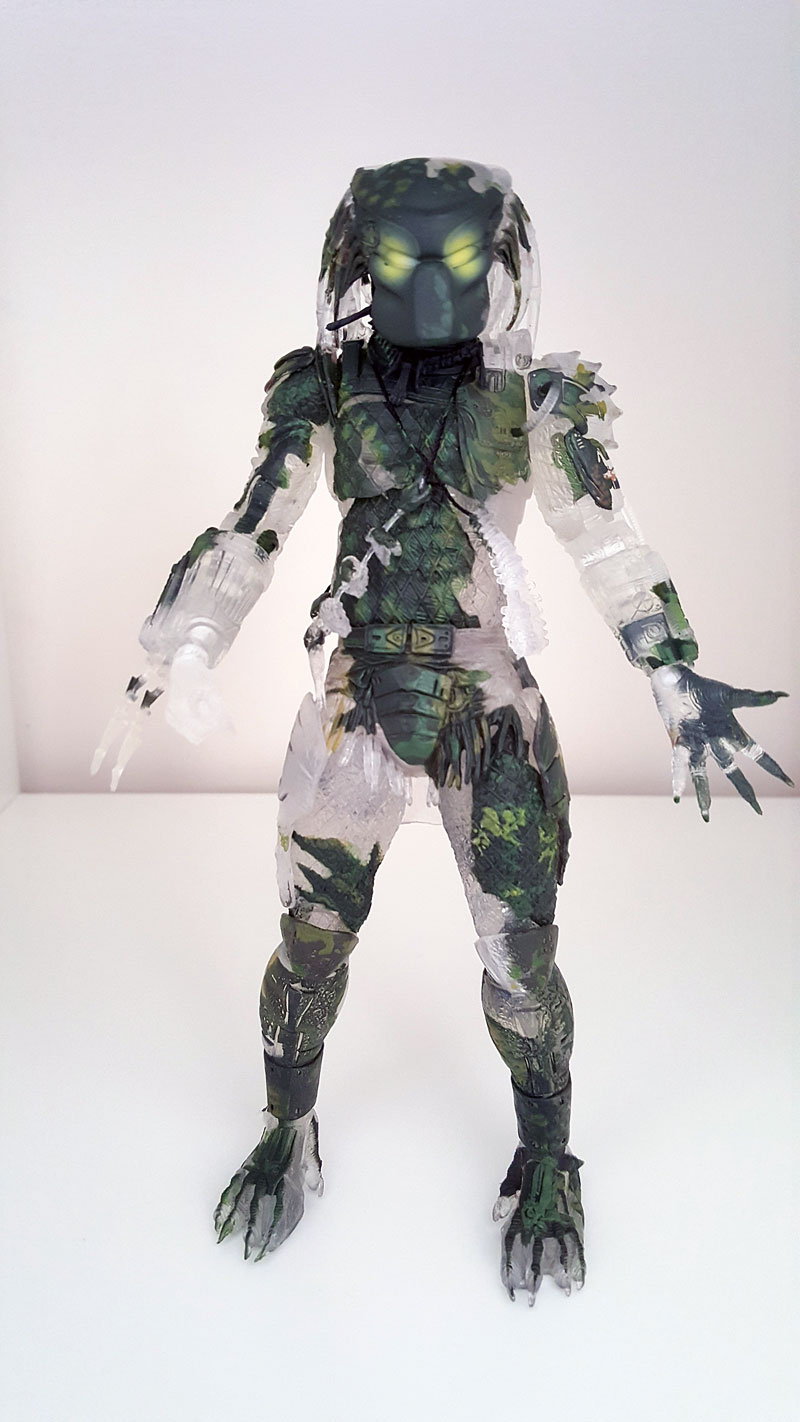 However where NECA shine as a company besides their great attention to detail is the way they incorporate their articulations and as mentioned, the Jungle Demon boasts 30 points which allows you to pose this figure in a multitude of ways, even its dreadlocks. The only drawback for me was the removable backpack with its plasma gun. This was a real challenge to successfully put onto the Predator's left shoulder and although I managed a few times, I didn't want to break the gun or the dreadlocks on the head.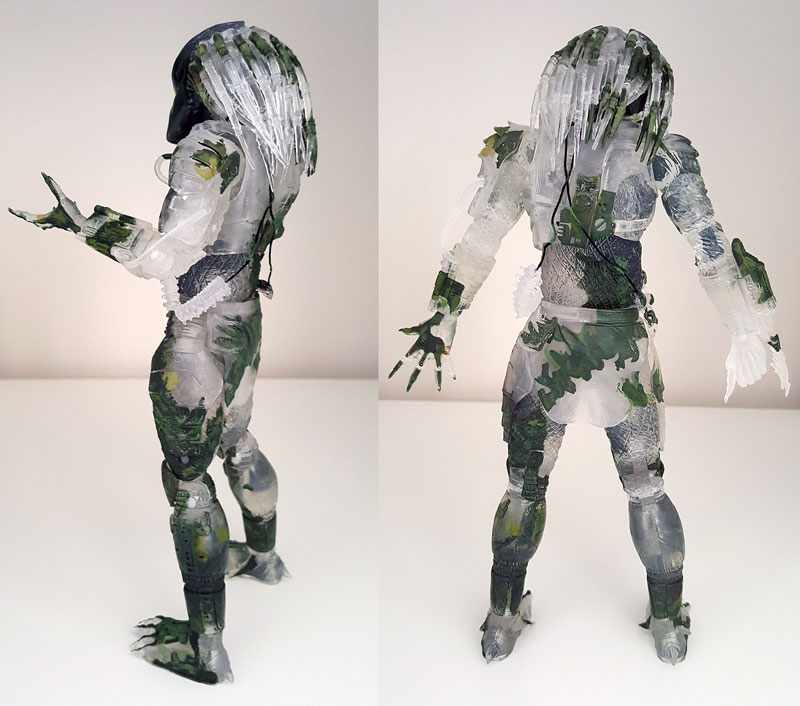 Final Thoughts?
The Predator Jungle Demon is a fun figure from NECA which gives the owner an insane amount of articulation and some stunning attention to detail on the figure itself. Out of the box, it's well-designed figure that not only pays homage to its movie counterpart but is like having your own miniature Predator right on your desk. So if you're a fan of Predator or the quality merch from NECA, check out their latest Predator action figure that celebrates the very cool film starring Arnold Schwarzenegger.
Predator Jungle Demon Gallery
Predator vs Gremlin!