Comics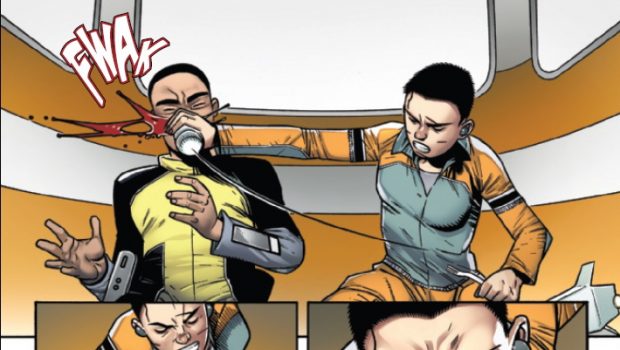 Published on December 14th, 2022 | by Tim Chuma
Predator #5 (2022) Review
Summary: It's OK I guess but unusual to have an "all backstory" comic in such a short series.
Theta has been taken prisoner but not by the Predators it is the company who owns her vessel has come to her aid for their own reasons. Supposedly her parents signing a lifetime contract means they also own her somehow? Also they own everything on the ship including the Predator masks as trophies and Theta is thrown in the brig.
This one is more plot and backstory and not really that much action which happens in series like this from time to time but I wouldn't have expected it in a shorter series like this one is meant to be. I suppose they couldn't have all action and they needed to introduce some more characters for the Predators to kill.
Theta seems pretty solid as a protagonist, there has always been a strong trend towards strong female leads in these stories as they try to match up to the original Ellen Ripley.
Worth a look if you have been following this story. A bit to late to get into it if you have not, maybe wait for the collected edition.
Comic details:
Writer: Ed Brisson
Penciler: Kev Walker
Cover Artist: Leinil Francis Yu
Publisher: Marvel
Published: December 07, 2022