Blu-ray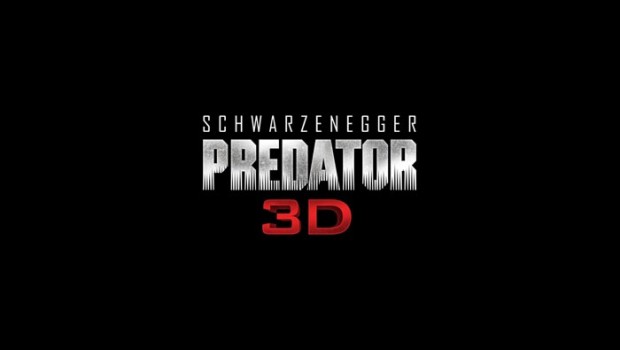 Published on March 3rd, 2014 | by admin
Predator 3D Blu-ray Review
Summary: Predator 3D is a must have film for fans of this movie and especially those who have a FULL HD 3D TV.
Predator 3D
Distributor: 20th Century Fox
Genre: Action, Adventure, Sci-fi
Running Time: 107 Minutes
Rating: MA15+
Reviewer: Kyle Sudukis
Predator is probably one of the greatest action films of the late 1980's and featured Arnold Schwarzenegger as Dutch, a courageous and powerful commando who has been sent by the US Government into the jungles of Central American on a doomed rescue mission. Unfortunately for Dutch (Schwarzenegger) and his other commandos Dillon (Carl Weathers), Mac (Bill Duke), Blain (Jesse Ventura), Billy (Sonny Landham) and Poncho (Richard Chaves), they soon discover that the hunters (them) have become the hunted and a deadly game of cat and mouse begins.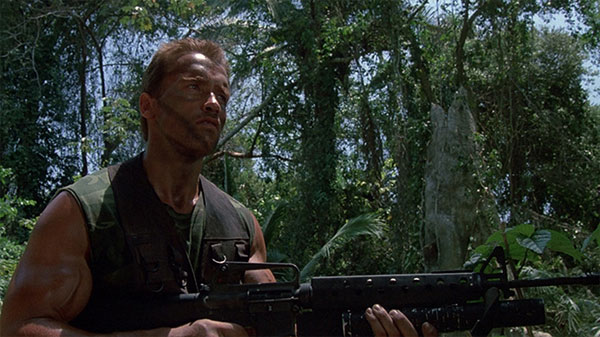 To complicate the situation, Dillon has not been entirely honest with Dutch and his team in relation to their mission in this remote jungle and furthermore, they encounter a woman named Anna (Elpidia Carillo) who is actually working for the enemy. One by one, the team is being gruesomely killed by the alien hunter that leaves Dutch to make a final stand against the creature that is still one of the best action scenes even today.
However where this release does shine on Blu-ray is the inclusion of 3D that really takes this story to a totally new level and almost makes it appear that it was literally filmed yesterday. Although the original film was not filmed in 3D, it has been digitally converted tp 3D that actually works and creates this great sense of depth. When the Predator is firing at Dutch, you can almost see its beams coming out of the TV. Another highlight of the 3D is the cinematography and on a 55″ LED 3D TV, it's like you are lost somewhere in this Central American jungle.
With that said, the quality still cannot compare to a modern 3D film on Blu-ray because the technology back in the 80's was definitely less superior but even so, the company behind the 3D digital conversion should be commended on an exceptional job. Probably one downside to the release is that the film is considerably darker than the non 3D release but this is due to the limitations of current 3D. There's also some grain due to the age of the film.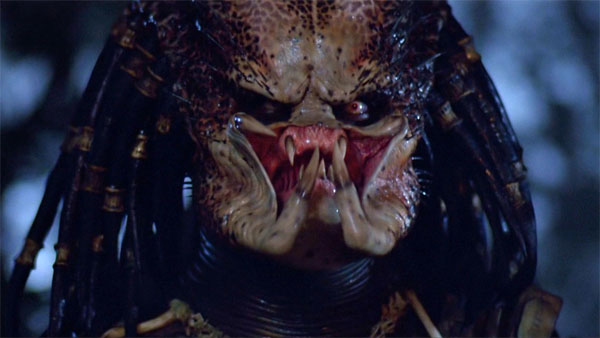 definition version and a very cool lenticular case that changes the face of Arnold Schwarzenegger into that of the Predator vision which highlights heat. It's kind of cool. Unfortunately when it comes to special features, there is nothing but once again the highlight here is the 3D release of a classic Schwarzenegger film.
Audio boasts 5.1 DTS-HD-MA which really booms out of your surround sound system and boasts extremely clear dialogue, crisp sounds and perfect audio levels. The highlight here is the excellent soundtrack by Alan Silvestri which definitely increases your adrenaline and immerses you into this classic action film. It's also one of the most memorable soundtracks of any action film.
Final Thoughts?
Predator 3D is a must have film for fans of this movie and especially those who have a FULL HD 3D TV. The 3D conversion works well and gives some great depth to the pictures, especially the action sequences. Predator was originally released in 1987 and even in 2014, the story dates well and contains some awesome dialogue from Arnold Schwarzenegger. Even if you have never seen Predator and love sci-fi action movies than this film should be on your radar!
Recommended!