Films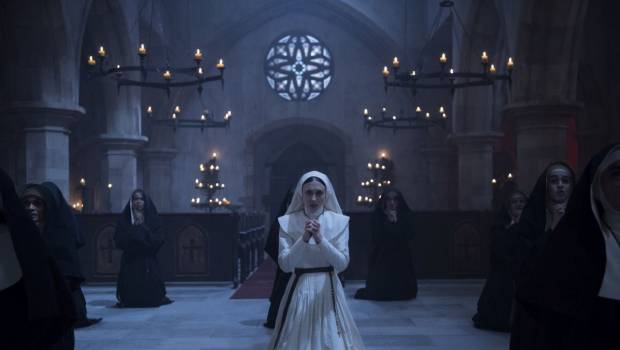 Published on September 6th, 2018 | by Damien Straker
PRANK VIDEO RELEASED FOR UPCOMING FILM THE NUN
Roadshow Films invited members of the public to its offices under the guise of testing a VR experience for the "The Nun," in Australian cinemas 6th September from Warner Bros. Pictures and New Line Cinema. But the participants didn't know that their VR experience would be cut inexplicably short – when they came face to face with a group of terrifying "nuns."
About the film:
Filmmaker James Wan, director of the record-setting horror hits "The Conjuring" and "The Conjuring 2," explores the darkest chapter of that universe with "The Nun." Directed by Corin Hardy ("The Hallow"), the film is produced by Wan and by Peter Safran, who has produced all the films in "The Conjuring" franchise. The screenplay is by Gary Dauberman ("IT").
When a young nun at a cloistered abbey in Romania takes her own life, a priest with a haunted past and a novitiate on the threshold of her final vows are sent by the Vatican to investigate. Together they uncover the order's unholy secret. Risking not only their lives but their faith and their very souls, they confront a malevolent force in the form of the same demonic nun that first terrorized audiences in "The Conjuring 2," as the abbey becomes a horrific battleground between the living and the damned.
The film stars Demian Bichir, Taissa Farmiga, Jonas Bloquet, Charlotte Hope, Ingrid Bisu and Bonnie Aarons.