Switch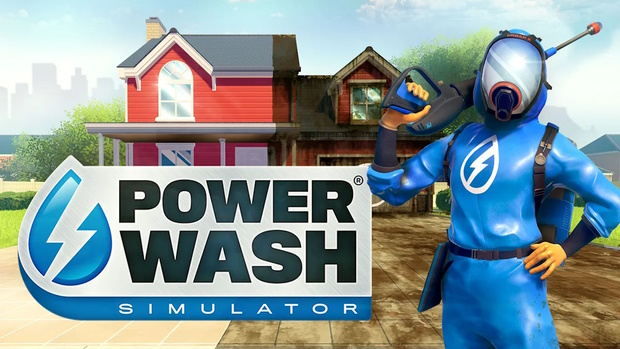 Published on March 1st, 2023 | by Chris O'Connor
PowerWash Simulator Switch Review
Summary: A game that gives you what it says it will on the label. Powerwash simulator let's you fulfill your cleaning fantasies... if you have them.
4.4
Lowpressure simulator
Simulation game have had somewhat of an explosion of the last few years. No longer are we just dealing with building and managing cities, or micromanaging people… we can now simulate owning and running a cleaning business, enter the eponymous PowerWash Simulator.
I've found over the years that sometimes games that sound like they'd be dull or simply lack any appeal can be some of the most pleasing available. PowerWash Simulator is no exception. Using essentially a "first person shooter" type interface, you can select between different cleaning tools, nozzles and so on to achieve the desired effect. But whilst "shooter" games are all about fast pace and frenetic action… PowerWash Simulator is all about taking your time and making sure you do a good job. There's no one there to pressure you, to yell at you to hurry up. No timer ticking down, warning you that if you don't get the job done in the next "X" minutes you will fail. You can work at your own pace and just ease into it.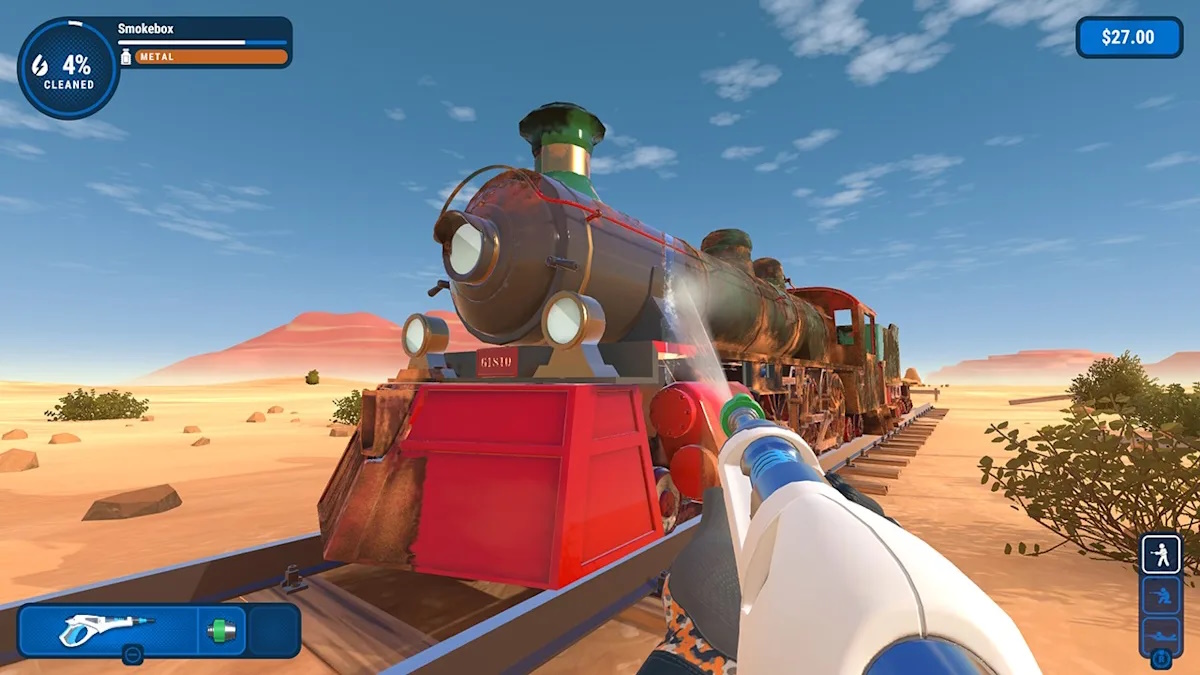 Speaking of "first person shooters", my preferred controller for those sorts of games remains keyboard and mouse… I just prefer the precision of the mouse. But I would say with PowerWash Simulator, once you get yourself lined up, you can make a nice clean line on whatever you are working on… get to the end of it, move up or down and go back along and clean another line… and given there's no rush, you don't feel like you have to get everything lined up in a split second so you can take a nice slow and methodical approach.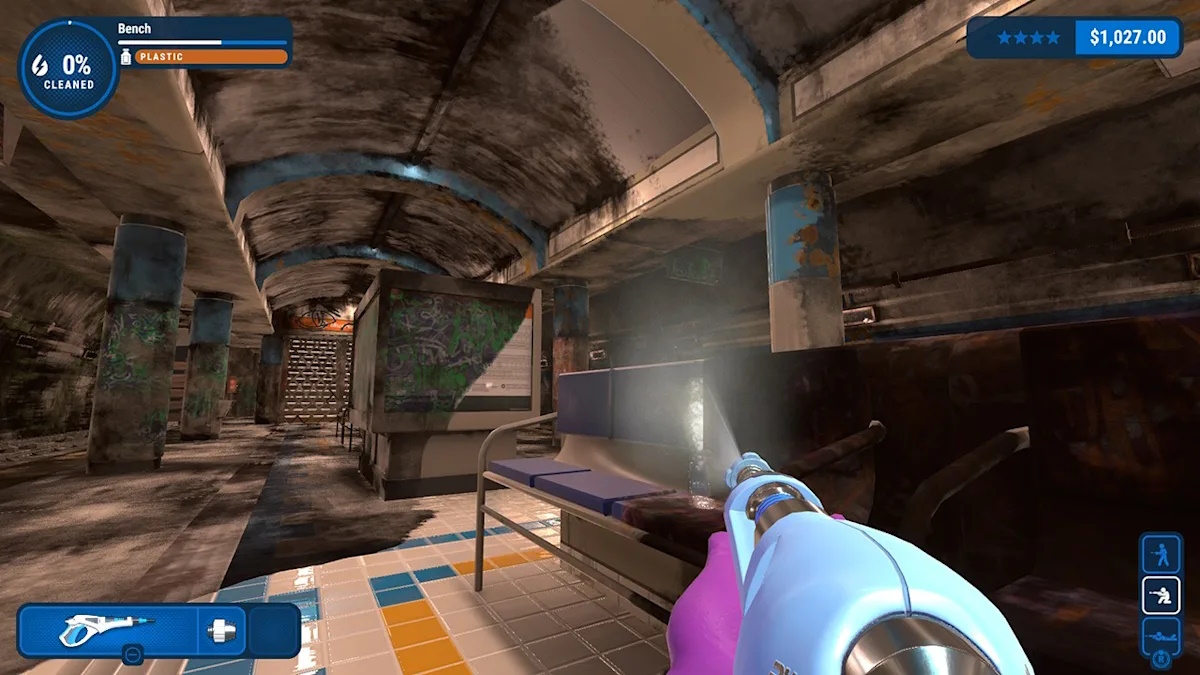 It almost feels weird saying that a game about cleaning can be a chill out, relaxing experience but somehow PowerWash Simulator manages to be just that. Visually it's quite nice and soothing too, bright colours may start out covered in grime, but as you clean more and more dirt away the beautiful scenes liven up and you can almost feel your mood lift as the muck is lifted off and away with your high pressure washer. The difference between a dirty house, car, monument and the result after you've cleaned it, goes a long way to providing that sense of satisfaction that will make you want to keep going on to the next job.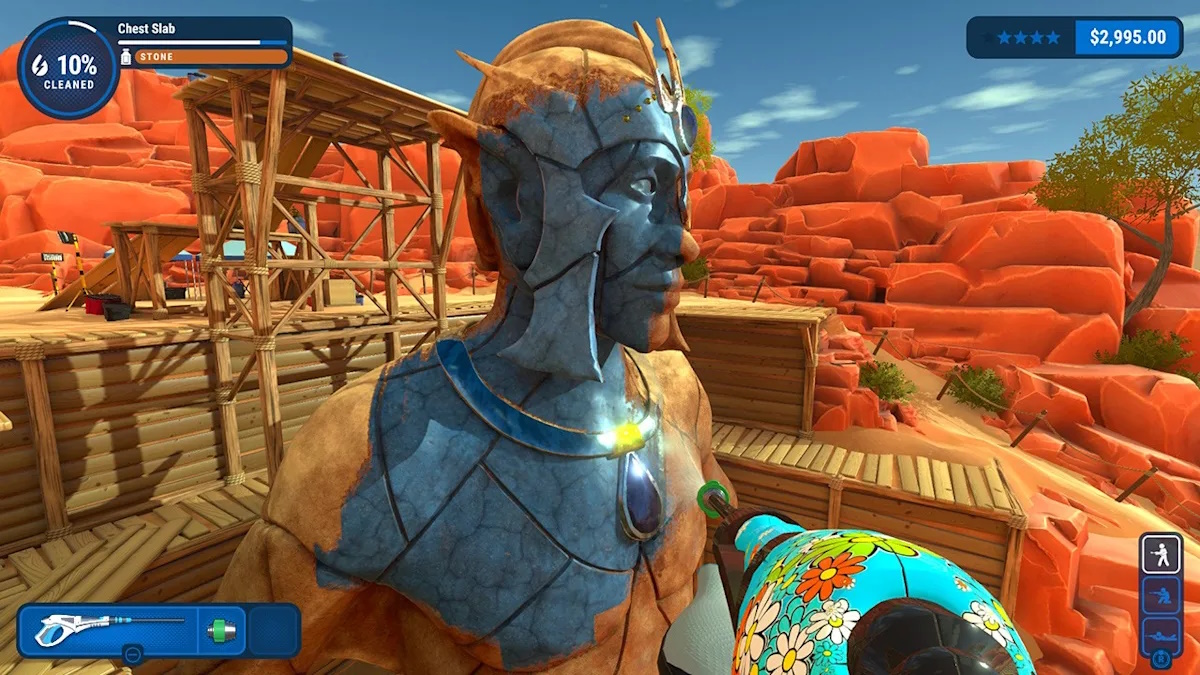 Whilst the joy of cleaning an item in PowerWash Simulator may not translate quite so well to real life (perhaps the sense of satisfaction once the job is done… but enjoying the process is easier in a virtual world), this is definitely a great game to just put on and relax to. It's at a decent price too, so it's a great title to add to your collection when you are stressed out with the fast paced, violent (mess making) games… fire up PowerWash Simulator and wash your cares away.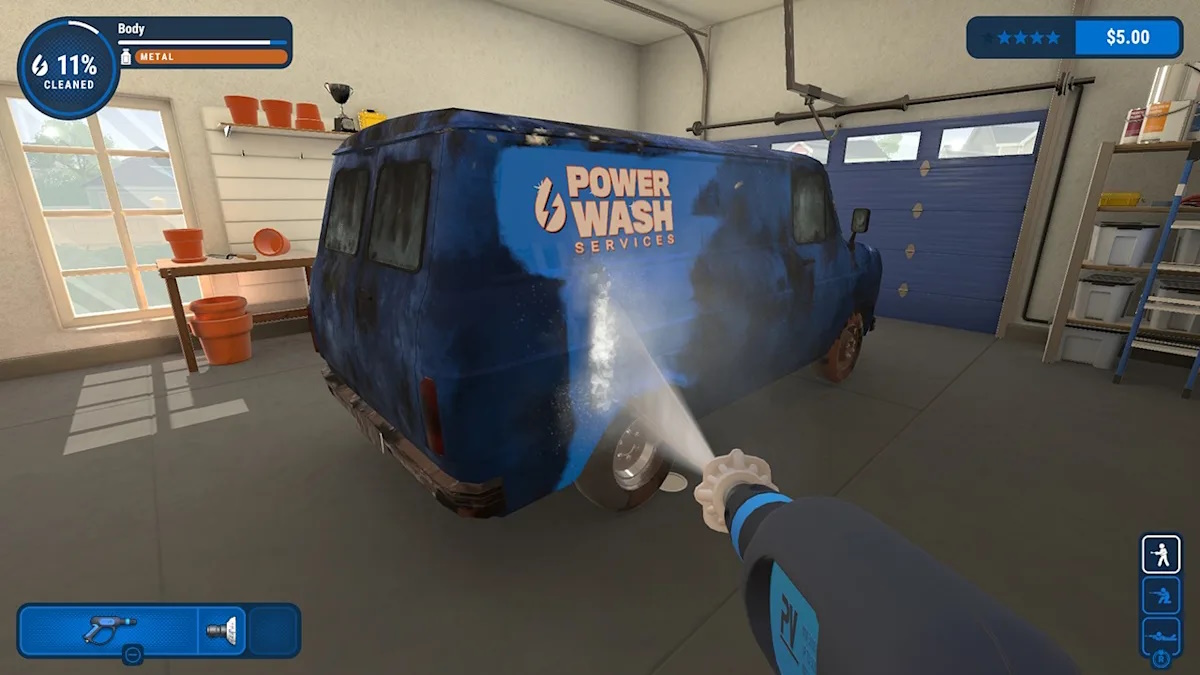 Grab a copy for some low pressure gaming fun and relaxation!