Hardware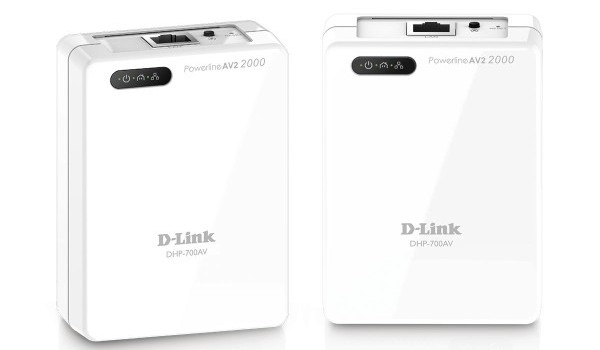 Published on October 14th, 2015 | by Jeff O'Neil
PowerLine AV2 2000 Gigabit Network Kit Review
Summary: The PowerLine AV 2000 Gigabit Network Kit is idea for users having WiFi issues in their home or office
This clever product from D-Link uses your existing electrical wiring to create high-speed network points of up to 2000Mbps (there is a catch to this speed) in any part of your home or office. Although this technology is not new, it's taken the techworld a few years to perfect it and PowerLine AV2 2000 Gigabit Network Kit is the perfect poster child for this technology.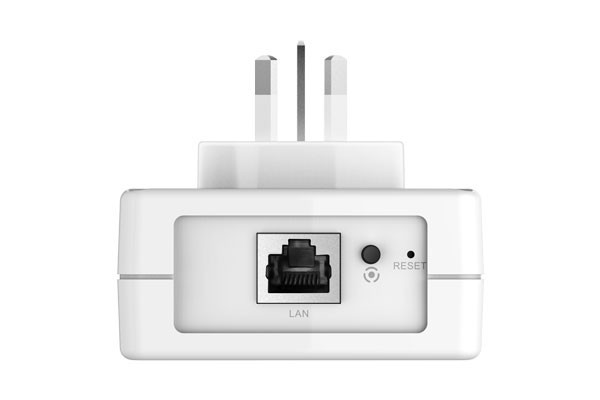 Best of all, setup is relatively easy and once installed, you've got high-speed network and internet access for streaming, gaming or even making phone calls through apps such as Skype or even FaceBook. The PowerLine AV2 2000 Gigabit Network Kit from D-Link also uses MIMO technology which means multiple input multiple output that allows for several connections at once.
Features
PowerLine AV2 2000 technology for up to 2000 Mbps throughput
Gigabit LAN port
Simple Connect Button for secure connectivity between other PowerLine devices
Wall-Plug design for more convenience
Multiple Input Multiple Output (MIMO) technology
Quality of Service (QoS)
D-Link Green
Includes 2 x DHP-700AV in package
The AV2 2000 retails for $199.95AUD (Oct 2015), however some stores can beat this price if you shop around online. Out of the box, the product is quite large compared to its competitors but its neutral colouring of "white" does allow you to install and forget. On the front of the PowerLine AV2 2000, there are three icons that include power, power-line network and Ethernet connection. These will light-up to also inform the user what the product is doing with three colours that include red, amber or green.
Installation is also quite easy. You simply connected one the PowerLine AV2 2000 Gigabit Network adapters into an electrical point near your router and then connect a network cable into it. On the other end which may be at the far side of your house or office, you basically connect whatever has a network port into the adapter.
This can include another computer, gaming console or even a printer. More importantly, the device remembers your network details so you can easily move it around your home or office. I still can't believe that this product uses your existing electrical cables to transfer network information because it works so well!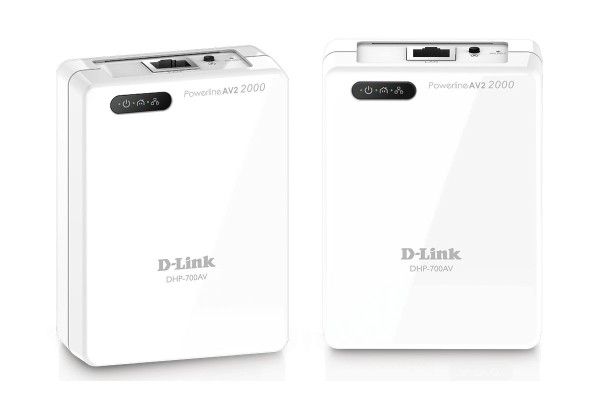 When it comes to speed, although the PowerLine AV 2000 boasts speeds of up to 2000Mbps, however given the limitations of existing electrical lines, this technology generally peaks at around 600Mpbs. The "2000Mpbs" is basically MIMO technology that means you can stream multiple HD content as an example but in actual fact, the real world speed is lucky to reach 600Mpbs.
With our testing, we managed to get around 350Mpbs which is quite fast for this technology. Nonetheless the speeds are still quite decent and are definitely superior then some WiFi connections when you are having issues with interference or walls. This speed is still perfect for gaming and streaming HD content with no lag whatsoever and all in all, it's a good product.
Final Thoughts?
If you are having any WiFi issues in your home and don't want to go through the hassles of setting up WiFi then the PowerLine AV 2000 Gigabit Network Kit from D-Link is a great option that boasts easy installation and good speeds. Check it out!