Hardware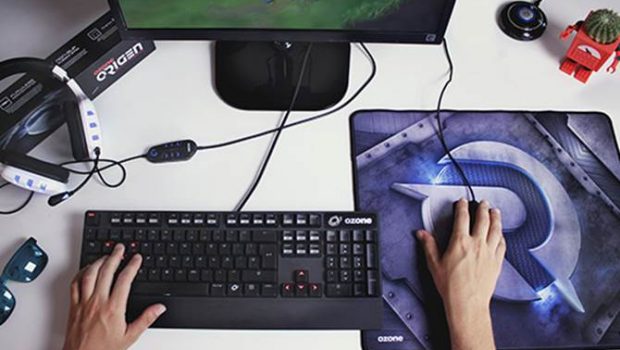 Published on May 19th, 2016 | by admin
Powerhouse European PC accessories brand – Ozone Gaming – set to arrive in Australia.
Famous in Europe for their high quality products and unbeatable value in PC Mice, Keyboards and Headsets, Ozone Gaming is set the expand into Australia this June when it partners Exclusively with EB Games.
The Ozone range caters for gamers from all levels, from entry level Mice, Keyboards and Headsets, to professional-grade gaming equipment built to maximise performance.
Ozone's eye-catching designs and strong ties to the European competitive gaming scene, has seen them create innovative products which fulfil real-World expectations and needs.
But it is the brand it has crafted in Europe which sets the scene for what is to come.
Ozone has a powerful legacy with esports teams like Origen and Giants in Europe, major product usage at European LCS and exhibitions at Gamescom (Germany), Gamergy (Spain) and Katowice (Poland)– which has seen the popularity in the brand soar over the past 4-years.
"We are hoping to emulate the European success in Australia" said Adrian Alarcon, Australian Country Manager for Ozone Gaming. "We are very excited to start working in Oceania. We want to contribute to the growth of the gaming scene in the region. We are here to stay and we are looking forward to establishing a strong community and making connections with Aussie gamers at upcoming events."
The first dozen Ozone Gaming accessories including competitive gaming mice and mechanical keyboards will appear in-store and on-line exclusively at EB Games from 23rd June.
Ozone will be exclusively supported by Bluemouth Interactive, a leader in the ANZ distribution of premium gaming accessories.
In making the announcement, MD of Bluemouth Interactive – David Provan said "we are thrilled to be able to expand our product portfolio to include the growing PC accessories category. Ozone is a powerful and reputable brand in Europe with all the hallmarks of success including great products, a loyal following, amazing packaging, proven retail distribution in over 48 countries and a strong, aspirational presence in e-sports. We can't wait for the Australian community to be able to own and experience the Ozone products for themselves. Once word gets out what the public is getting for the price, we think the community will be genuinely pleased."