Hardware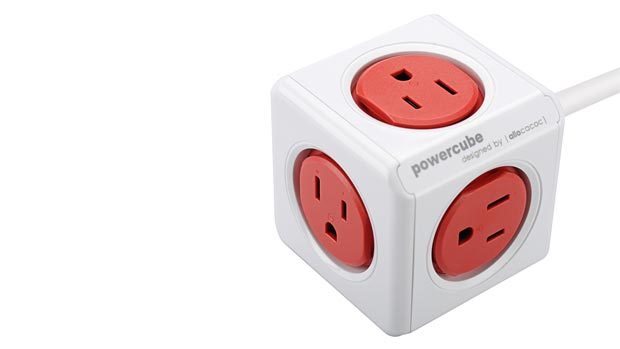 Published on June 22nd, 2016 | by Tony Smith
PowerCube Extended Review
Summary: The PowerCube Extended is a must have product for those minimalists!
Like it or not, technology is part of our lives and when we want something powered, sometimes it's a little difficult finding a spare power socket. Sure, you can purchase a classic double adapter or a powerboard but there's another clever device called the PowerCube [Extended] which may be small but it certainly packs an electro-punch.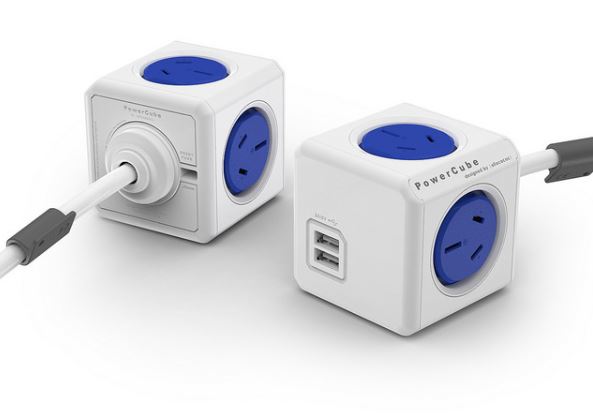 Although the PowerCube has been available for some time now, Allocacoc the company responsible for the product have created the extended version which now implements surge protection into this tiny power cube. It also has a resettable fuse inside the device to ensure uninterrupted power and of course, protection for your electrical devices.
In terms of appearance, it looks like a cube with five power sockets and its simple design allows you to connect five devices into the product. Another cool aspect about the PowerCube Extended is that it also comes in four colours which include red, blue, grey and green. Sure, it's only for looks but it does look far more impressive than your standard double adapter or powerboard.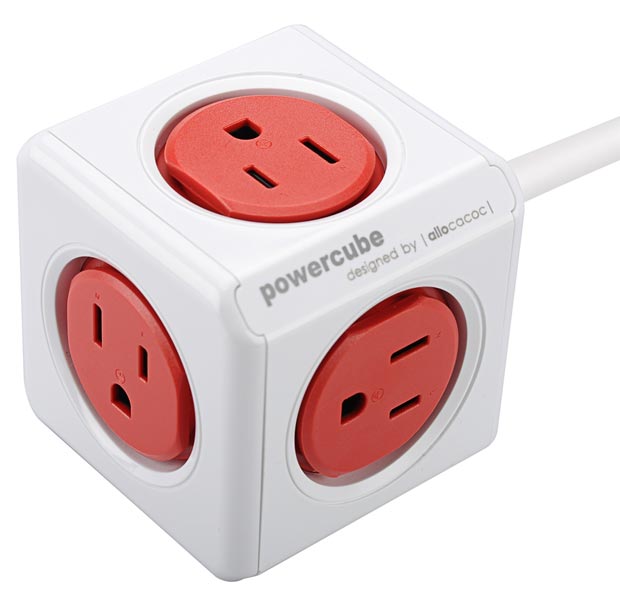 With that said, this small cube is actually a compact powerboard and as mentioned allows you to connect 5 electrical devices into one accessible device. Whether that's your TV, a PlayStation 4, a PVR, Xbox One and Speakers, all these can be connected at once. It's quite a clever device and perfect for those minimalists.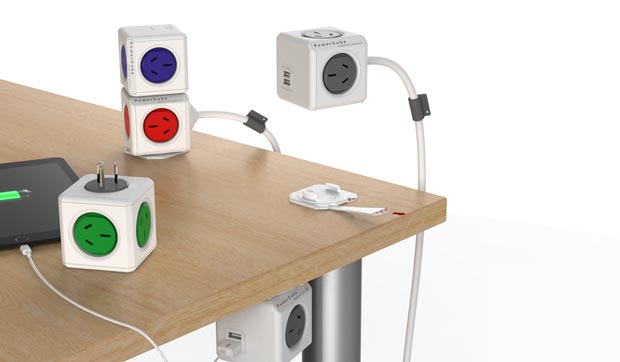 Measuring at 60mm x 60mm x 60mm, the PowerCube can even be wall mounted or put under your desk to help hide the clutter plus it comes with a 1.5metre extension cord at just $29.95. A 3 metre cable version is also available at $39.95 with a USB version (1.5 metres) at $39.95 or  $49.95 for the 3 metre version that comes with 4 power outlets and 2USB ports.
It comes with all the mounting tools which allows you to put the two sticky strips on a wall or under a desk that then attaches the mount and by rotating it 90 degrees, it locks it in place. You can also screw the mount as well. All in all, it's quite a well-designed product! Furthermore and according to the designers Allocacoc, the PowerCube takes up 70% less space than a traditional 4 outlet powerboard.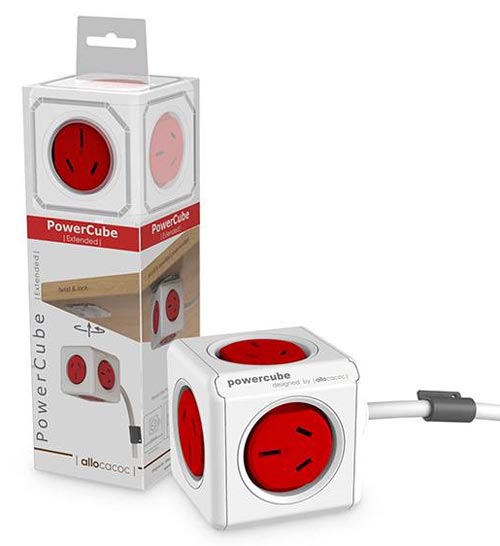 Final Thoughts?
The PowerCube is a very nifty product from Allocacoc and is extremely competitive for its pricing, given its feature and compact design!
PowerCube Original Extended
• 5 power outlets
• Surge protection
• Compact
• Mounting dock included
• Colours: Red, Blue, Grey, Green
• 1.5 meter cable RRP $29.95
• 3 meter cable RRP $39.95
PowerCube USB Extended
• 4 power outlets
• 2 USB Ports (Output: 5V / 2.1 A)
• Surge Protection
• Compact
• Mounting dock included
• Colours: Red, Blue, Grey, Green, Pink, Purple
• 1.5 meter cable RRP $39.95
• 3 meter cable RRP $49.95
Available at Officeworks, Harvey Norman & Howards Storage World