Comics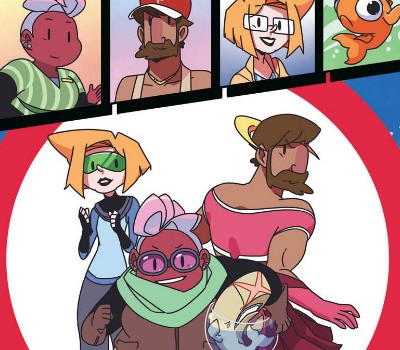 Published on September 1st, 2015 | by Adam Atkinson
Power Up Review (Boom Comics)
Summary: I can not even believe I am saying this, but absolutely stellar writing in this comic.
Well, this week we are reviewing an odd one for my reading list, but one that my lovely wife decided I needed to try out, Power Up. Now I am not going to lie, I had seen this on my local comic shops shelf and hadn't even stopped to pick it up. The cover made me feel like it was a mixture of Powerpuff Girls and Adventure Time, which I am not saying is a bad thing, but not really what I look for in a comic. I prefer gritty, realistic, with a solid story that will captivate me. I did exactly what no person, let alone a reviewer, should ever do. I judged a comic by its cover.
With a story written by Kate Leth and illustrated by the talented Matt Cummings I picked up the issue and gave it a shot. I do want to say that just based on the cover (upon closer look) one of the main four characters is a Canadian who looks like a lumberjack in his profile photo, and is wearing a pink dress with a tiara in the larger team photo. Well, this should be interesting. (Keep in mind, I write all of my intros BEFORE I read the comic, so I give you my true first thoughts)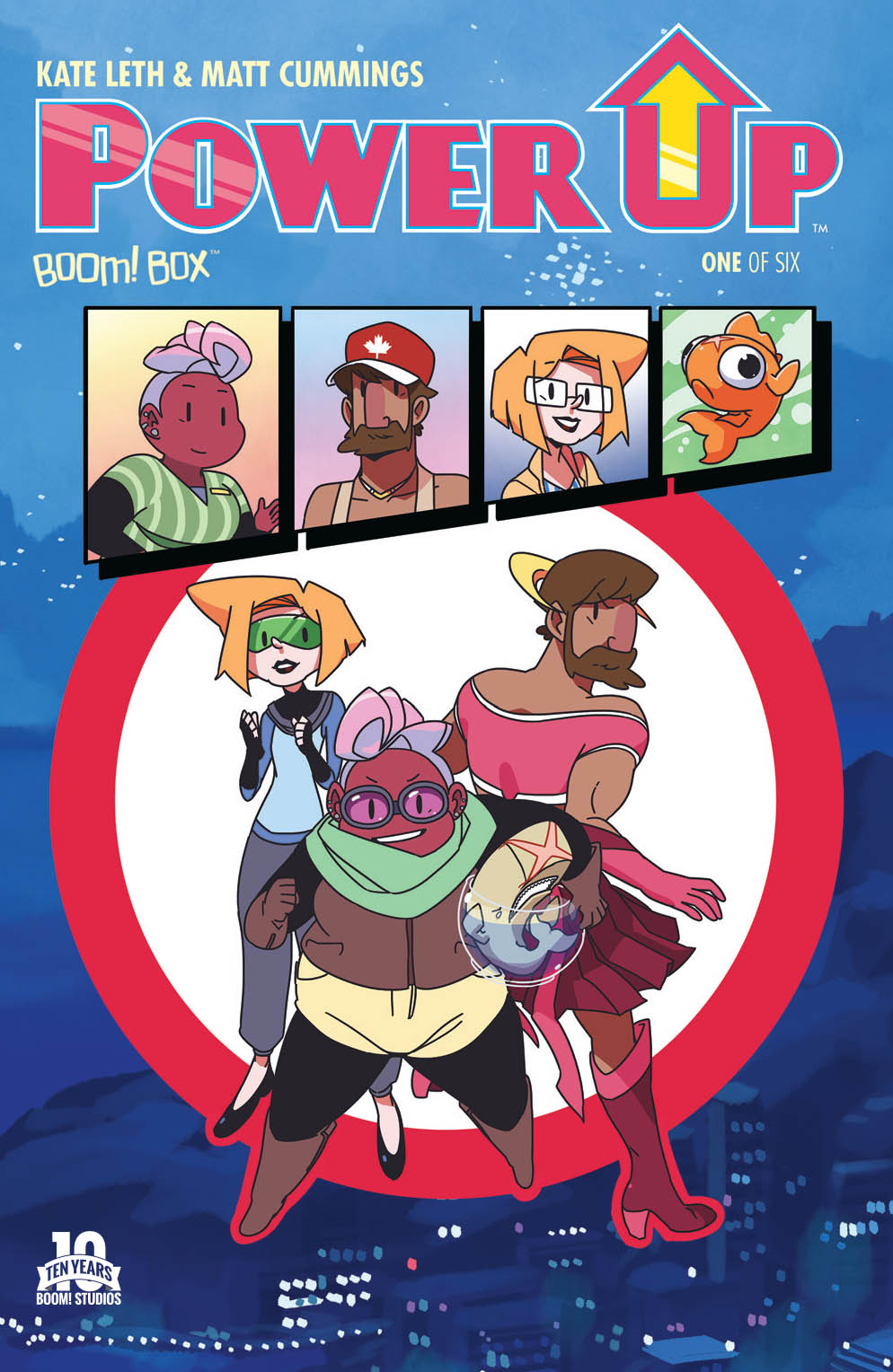 WRITING – 4
I can not even believe I am saying this, but absolutely stellar writing in this comic. The story was a really original origins story, and an amazing step into this world that Kate Leth is creating. Her use of character development built in with the main character Amie's self doubt, makes an interesting read. Also leaving so much to question, and a lot more to interpretation, is a great way to start a series. While I am not sure how original the overall story can be (so many superhero teams out there, but really good to see a Canadian one) I am definitely interested enough to find out. I need to know what is going to happen!
ARTWORK – 2
The art is extremely choppy, and really lacks any sort of immersion into the world. You do not feel like the characters or situations are believable as they are just so over the top cartoony. I know this is Matt Cummings usual medium, but it really makes it hard to get through. I struggled to get through the reading portion because I almost couldn't handle the art style.
There is no definition to the characters or the filler art, and no clear definition to all of the "magic" (some sort of universal power). It does give me a bit of an Adventure Time art feel, but only if Adventure Time was rushed. I do like the crazy design on the "demon" so I had to give some points for that, but not much else captivated me.
OVERALL (Spoiler Part) – 3
I did like the story enough to still recommend this one as a read, but I would make sure you just get issue one before picking up any additional pieces of the series. You should make sure this is the right style for you. It works for fans of cartoony art, fans of superhero teams, and fans of good old fashioned Canadians.
The story does start with Amie being woken up by her boss to rag into her about forgetting to clock out at work. You can see Amie as the type of character who does not enjoy what she does, you can relate to her as an everyday person. It helps with the story to think of this superhero team being made up of everyday people. As the day goes on it really just gets worse for her. Her milk is out at home, she goes to the store and doesn't have enough to buy more (luckily the store owners like her, and spot her the 0.40$) and then she is late for work because of construction. It is as if the world is just pitted against her, but in the most realistic and meaningless ways possible. She is one of us. Of course, at one point she turns a goldfish into a whale, and a demon shows up to kill her, so there is that.
Thanks for being a fan, and for reading the reviews. You are the ones who make this possible, and you are the ones who I do this for.
See you next time!