Comics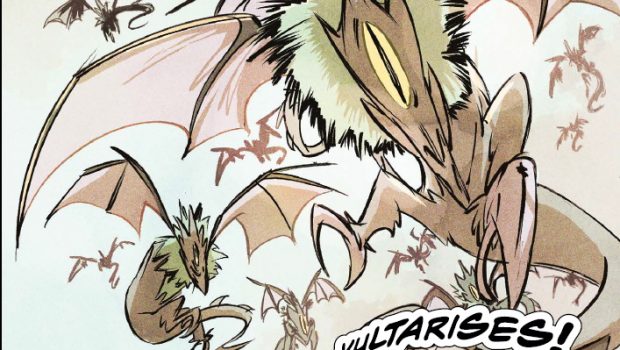 Published on June 14th, 2022 | by Tim Chuma
Potions Inc. #1 Review (2022)
Summary: A good start to a magic and fantasy story that seems to be going for something original in the story away from the usual settings.
4
Magic without the wizards
Set in a world where use of magic is common-place but still limited, Randelgast Jones wants a more exciting life than just working at his parents' potion shop but his attempts at adventure have so far come to naught. When his father tells him to find his own lucky charm it is this that causes a huge amount of trouble when a rival steals it and puts his parents under a terrible curse. Finally with a purpose he sets out with his siblings to retrieve it.
With magic and monsters being a common topic for monsters it is interesting seeing an all new world and story that does not have any connection to other properties and they seem to be trying something different with the twist in this particular story.
There is a lot of world building in this issue just for a short volume from the prologue with the father telling his daughter about the powerful magic user who wanted too much power to introducing the potion sellers as just something that happens. I did enjoy the one customer wanting a "loin potion" it seems some things never change no matter if you live in a world where magic is real.
Well worth a look if you are into fantasy stories or world with magic that are not centred around the usual witches and wizards.
Comic details:
Writer: Erik Burnham
Artist: Stelladia
Cover Artist: Natasha Alterici
Letterer: Micah Myers
Publisher: Mad Cave Studios
Publication Date: June 08, 2022