Comics
Published on March 7th, 2020 | by Adrian Gunning
Post York Expands Berger Books Line
The Dark Horse Comics imprint founded by Karen Berger, Berger Books, welcomes its latest graphic novel—Post York, an innovative expansion of the acclaimed one-shot by James Romberger (7 Miles a Second, The Late Child and Other Animals) arriving September 2020.
The polar ice caps have melted, and New York City is flooded beyond recognition. Amidst the ruin, an independent loner along with his cat and only friend, navigates the submerged city as he tries to live another day. But everything changes when he encounters both a mysterious woman and a trapped blue whale. Will they be each other's salvation. . . or destruction?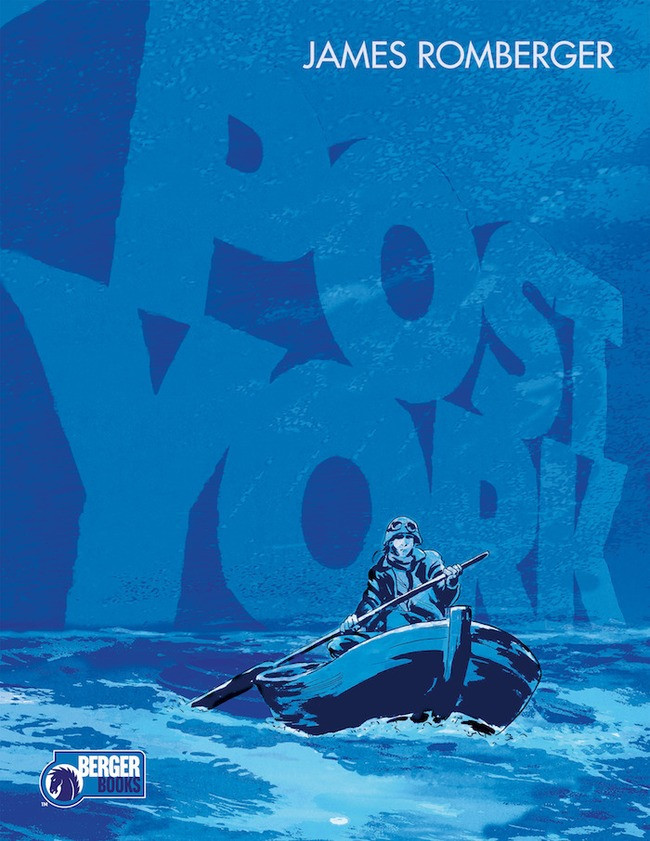 Their paths intertwine surprisingly, daringly, dangerously with others from this makeshift community– from outsiders like himself to the depraved and ruthless elite; all struggling to maintain a sense of normalcy in a city drowned in its past.
"When James told me he was expanding POST YORK into a graphic novel, I leapt at the chance to publish this singular and riveting story of daily survival in a not-so-far-fetched NYC," said Karen Berger. "It couldn't be more timely nor terrifying."
"Post York's hero is my son Crosby and the story is my apology to him for the mess my generation has left the planet in" Romberger added "The book is created in an experimental way; it is improvised directly onto the art boards without script or preliminary layouts. The alternative endings came about this way, as did certain narrative twists that grew from my conversations with Crosby, and from his rap song."
This eco-fiction fable of epic proportions will arrive on September 2, 2020 and will feature an environmental fact sheet and other bonus material. Post York TPB is available now for pre-order on Amazon, Barnes and Noble, and your local comic shop or bookstore.