Games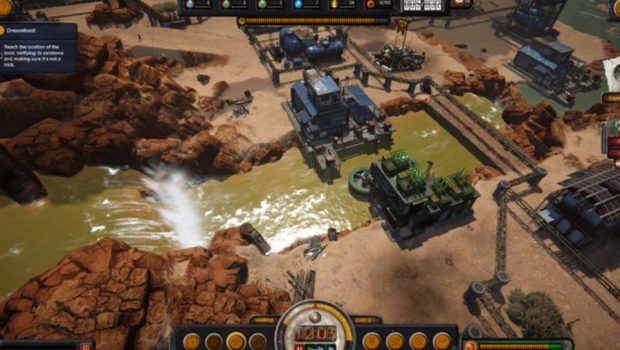 Published on July 21st, 2023 | by Adrian Gunning
Post-Apocalyptic Survival City Builder Homeseek Is Out Now On Steam!
Greek indie studio Traptics and Singapore-based publisher The Iterative Collective are excited to announce that Homeseek is now available on Steam (AUD $36.50, NZD $35.99).
This survival RTS challenges you to balance resource management with exploration and overcoming the elements in order to maintain a colony that can survive the harsh environment of a dystopian, resource-strapped Earth.
Key Features:
Resource management: Expanding your settlement has to be done judiciously, lest you outpace the production of scarce resources in the area. The location of your buildings in relation to these valuable reserves plays a crucial role in the settlement's efficiency.
Research and advancement: Improve your settlers' knowledge and machinery in order to make the most of what little resources they have. Research carefully, choosing the most important advancements to chase for your settlers' needs, and take that knowledge with you.
Rich storytelling: Uncover meaningful stories through expeditions, events, and quests. You'll be faced with difficult dilemmas and dangerous foes, but what you bring back could mean life or death for your settlement. Each in-game choice brings with it consequences that can make or break the success of your settlers in their quest for survival.
Unique multiplayer mode: Compete against other players in a survival scenario where you do what you have to succeed in this harsh and unforgiving world. Sabotage their buildings, steal their resources, and force them into starvation before they do the same to you.