Events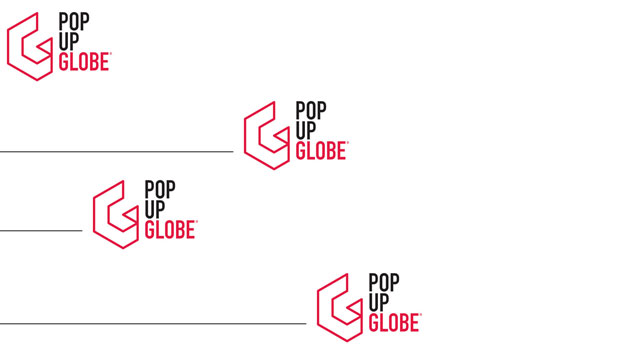 Published on October 10th, 2017 | by admin
POP UP GLOBE – Season Extension Announced
POP-UP GLOBE
MELBOURNE'S NEWEST
SMASH-HIT EXTENDED BY POPULAR DEMAND
New dates on sale 10am this Thursday
Rave reviews | over 60,000 tickets sold | Many shows sold out
"The best night of theatre ever," Australian Stage on As You Like It
"Mind blowing," The Australian on As You Like It
"★ ★ ★ ★ ★" Limelight Magazine on As You Like It
"Howl with laughter," The Age on As You Like It
Due to overwhelming demand, Melbourne's newest smash-hit, Pop-up Globe has been extended!
The home of the most extraordinary season of Shakespeare, described by critics as the "best night of theatre ever", has been given the green light to run during summer but only on strictly limited days only, having to navigate around the busy schedule of its neighbour, the Sidney Myer Music Bowl. Tickets for new dates will go on sale this Thursday at 10am.
So, while Pop-up Globe has been granted an extension until 12 January, this does not mean it will play every day and it also means that Melbourne theatre-goers will have to compete for tickets with interstate visitors spending summer in their city.
What it does mean is that tickets will very quickly become a rare commodity as they have been until now. For weeks, it's been near impossible to get a seat at the extremely popular rom-com Much Ado About Nothing while demand for psychological thriller Othello and the bloody war epic Henry V is such that very few seats remain right through to 12 November – the original end date for Pop-up Globe. Groundlings (standing) tickets are available but are also scarce for many sessions.
Be quick or be disappointed!
The outrageous comedy As You Like It offers the best opportunities for Melburnians wanting to find out first-hand what everyone is talking about.
As tens of thousands of people preparing to descend on the city over summer for the Ashes cricket series at the MGC and the Australian Open, producers say the best chance locals have of securing tickets to Pop-up Globe is in November and December. Also, as Pop-up Globe is an open-air theatre, these months offer wonderful conditions before the temperature gets too hot.
With over 60,000 tickets sold, 24 shows completely sold out and many more close to it, theatre lovers are warned that this extension includes very limited numbers of Shakespeare's masterworks.
Tickets to new shows are on sale this Thursday. Check out www.popupglobe.com.au for details.
We are so excited. We love you Melbourne! 
Since opening, Pop-up Globe has been given the thumbs up by both critics and audiences, amazed at seeing Shakespeare's masterworks performed in a way they've never experienced before. Not surprising, William Shakespeare – the greatest playwright in history — has reached "rock star" status in Melbourne.
Many have also realised his comedic genius through experiencing the outrageous rom-com As You Like It which has garnered reviews like "a comic hit", "rollicking", "a crowd pleaser", "camptastic", and "Melbourne's perfect night out".
Theatre lovers have snapped at the chance to see one of Shakespeare's four masterpieces – Othello, Much Ado About Nothing, As You Like It and Henry V — performed in the space in which he intended them to be performed and never-before seen that way in Australia.
From outrageous comedies through to epic war battles reminiscent of Game of Thrones, filled with blood, guts and special effects, this season of Shakespeare is appealing to all. Purists and first-timers curious to be cast back in time 400 years to discover what all the fuss is about, will enjoy this extraordinary experience equally.
Audiences can expect to see cannons, flaming arrows, hundreds of litres of fake blood, hand-forged armoury and over 450 beautiful bespoke period costumes pieces specially constructed by the Pop-up Globe in-house wardrobe department. Capped with an onion dome, Pop-up Globe has become a remarkable feature of the Melbourne cityscape, just as the second Globe was in London.
Quotes attributable to Minister for Tourism and Major Events, John Eren
"With more than 60,000 tickets sold and counting, it's fair to say Melbourne's Pop-up Globe has been a smash hit."    
"We're thrilled that shows will go on until the end of the year, giving more Victorians and visitors the chance to see Shakespeare's epics in the space for which they were written."    
Quotes attributable to Visit Victoria Chief Executive Officer, Peter Bingeman
"Melbourne's reputation as the creative capital of Australia is highlighted by the extension of the Pop-Up Globe, with locals and visitors alike embracing the opportunity to enjoy the unrivalled experience of Shakespeare as it was four hundred years ago."
"Visit Victoria is proud to partner with a production that has already entertained 60,000 people and are thrilled to see the installation continuing at the Sidney Myer Music Bowl through the end of the year."