Events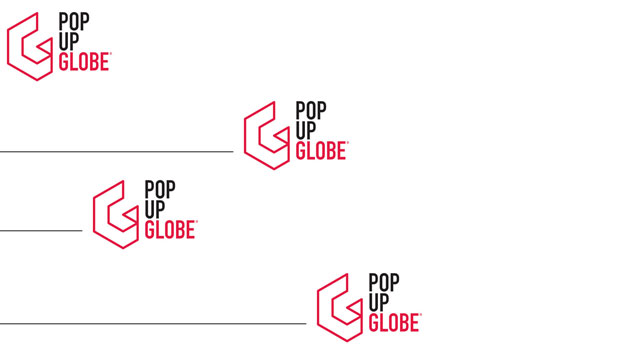 Published on October 4th, 2017 | by admin
THE POP UP GLOBE – Around The Globe in 60 Minutes
Fire. War. Death. Destruction. Sounds like a computer game your kids are playing these school holidays, right? Yes, but here's a way to get them off the couch and learning (and laughing) at the same time.
Pop-up Globe – the world's first full-scale temporary working replica of Shakespeare's theatre, the second Globe – opens Around the Globe in 60 Minutes! this week and your kids will love it.
It's the ultimate boredom buster. It's designed for kids and their parents, and even better, it's so funny they'll learn about Shakespeare and history without even realising.
Around the Globe in 60 Minutes! will take audiences back in time to discover the thrills and spills of the second Globe Theatre and the extraordinary history and characters of the period. Laugh, shout and cheer as a cast of five actors share a side-splitting tale set in one of the greatest theatres in history: the second Globe.
This new family-friendly comedy opens a portal to 1643. Ever since the first Globe Theatre burnt down 30 years ago, the second has been the most sumptuous theatre in Europe. But now it stands empty. Closed by order of Oliver Cromwell, the puritanical leader of the parliamentary forces fighting King Charles I in the bloody English Civil War.
For playwright William Davenant, favourite of the King, and once regarded as the heir to Shakespeare (rumoured even to be his son) this means a sudden end to his livelihood. The only way Davenant can re-open the Globe and restore his fortunes is to offer to write a propaganda play for Cromwell. But the only way he can finance the project is to get the King to pay for it…
Can the desperate Davenant play both sides and save the Globe?
The comedy by award-winning writer Tom Mallaburn (also directing Pop-up Globe's outrageous comedy As You Like It) and UK director John Walton features five extraordinary stars of stage, TV and film, and will be a wickedly delicious starter to the feast of Shakespeare being served at Pop-up Globe over the next few months. 
A veteran of stage and television, Hugh Sexton is playwright William Davenant who saw himself as a literary son of Shakespeare. Boasting a 20-year career on stage, Hugh's most recent roles include Macbeth (Melbourne Company of Players), the title role in Hamlet (Australian Shakespeare Company) and the Greenroom nominated Shakespeare's best bits (ASC). His TV credits include Dr Blake, Hunters (US), Wentworth, Killing Time, Rush, Dirt Game, City Homicide, Stingers, Water Rats, Ghostrider and Mitch from Neighbours.
Award-winning actor Roy Barker plays the Earl of Essex, Oliver Cromwell's right-hand man. Roy has spent most of his career at the internationally acclaimed 16th Street Actors Studio in Melbourne. He has appeared in an array of films, including the award-winning film The Dressmaker, as well as TV appearances on Newtons Law, Seven Types of Ambiguity, and Utopia. Roy's International experience performing in the Australian Opera Company's Shakespeare China is positively complemented by his experience working alongside stand-up comedian, Nath Valvo.
Kerrie Anne Baker plays Mary Davenant, wife of William. She has performed across all mediums but her favourite roles have included Volumnia in Coriolanus and Maria in Summerfolk; Desdemona in Othello; and Lucile Desmoulins in Danton's Death. Her TV credits include guest roles on Stingers, Miss Fisher's Murder Mysteries, City Homicide, Wentworth, Scooter Secret Agent and Prank Patrol. Kerrie acted in short films The Phoenix and The Best Way to Kill Your Mother.
Ben Adams is John, Davenant's man servant — a total fantasy character conjured up by the writer.
In 2013, Ben won the inaugural Melbourne Fringe Award at Short+Sweet for his play Metastopheles, which he then produced and directed as a full-length piece in 2014 for Melbourne Fringe. A founding member of Melbourne's TBC Theatre, Ben has worked in various roles across all of their productions, and performed in the Melbourne premiere of Phillip Ridley's Tender Napalm. In 2015, Ben performed in Melbourne Shakespeare Company's A Midsummer Night's Dream.
Mia Landgren plays tough as old boots Queen Henrietta Maria, wife of King Charles I.
Having performed extensively with the Australian Shakespeare Company, Mia's recent roles include Ophelia in Hamlet at The Athenaeum (2014), Hermia in A Midsummer Night's Dream (2014) and Juliet in Romeo & Juliet (2013). Other work includes portraying Katherine Mansfield in a co-devised radio play entitled Virginia & Some of Her Friends and Helen of Troy in the acclaimed Australian premiere of Margaret Attwood's The Penelopiad at La Mama Courthouse.
Shows most Monday – Thursday's at 10:30am, Friday's at 5:30pm at Sunday's at 10:30am. See www.popupglobe.com.au for full schedule.
Tickets selling fast | Popupglobe.com.au